As the weather heats up, so do our styles!
These pieces give a Bulls flare to any summer wardrobe! Rep the Bulls all summer long with these fashionable t-shirts and sweatshirts. Wear the stylish tees during the summer days and throw the sweatshirts on when the temperatures cool down at night. Head to the Madhouse Team Store in the United Center atrium to get your hands on this merchandise today!
You can never go wrong with a neutral. Wear this Sportiqe crew with your favorite jean shorts or linen pants and the Tissot Seastar 1000. This watch is great for any occasion or summer outfit. The simple and sleek stone color is the perfect add to any outfit.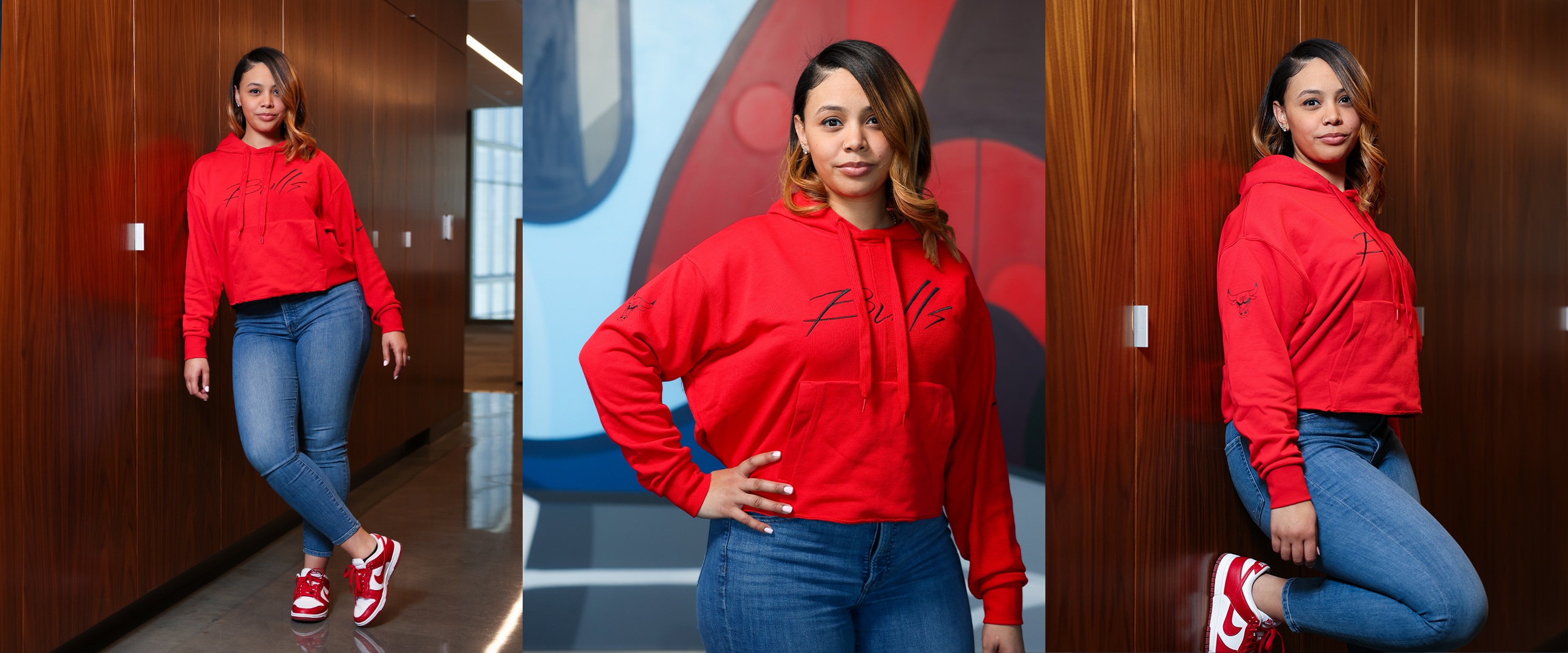 This Nike Bulls pullover hoodie is the ideal summer layer to wear with your favorite pair of shorts or jeans. Enjoy the cropped design, drawstring hood, roomy front pocket and unique script design to set this piece apart from the rest of your sweatshirts.
The bolder the better with this Bulls tee. Featuring embroidered logos throughout, this tee highlights the championship trophies and Bulls logo on each sleeve with the large embroidered lettering being the focal point on the front of the tee. Perfect for your next music festival!
This neon Bulls cropped tee screams summer with its colorful logo design and lightweight material. This tee is the perfect attire whether you are at the beach or grabbing a drink at your favorite rooftop restaurant.