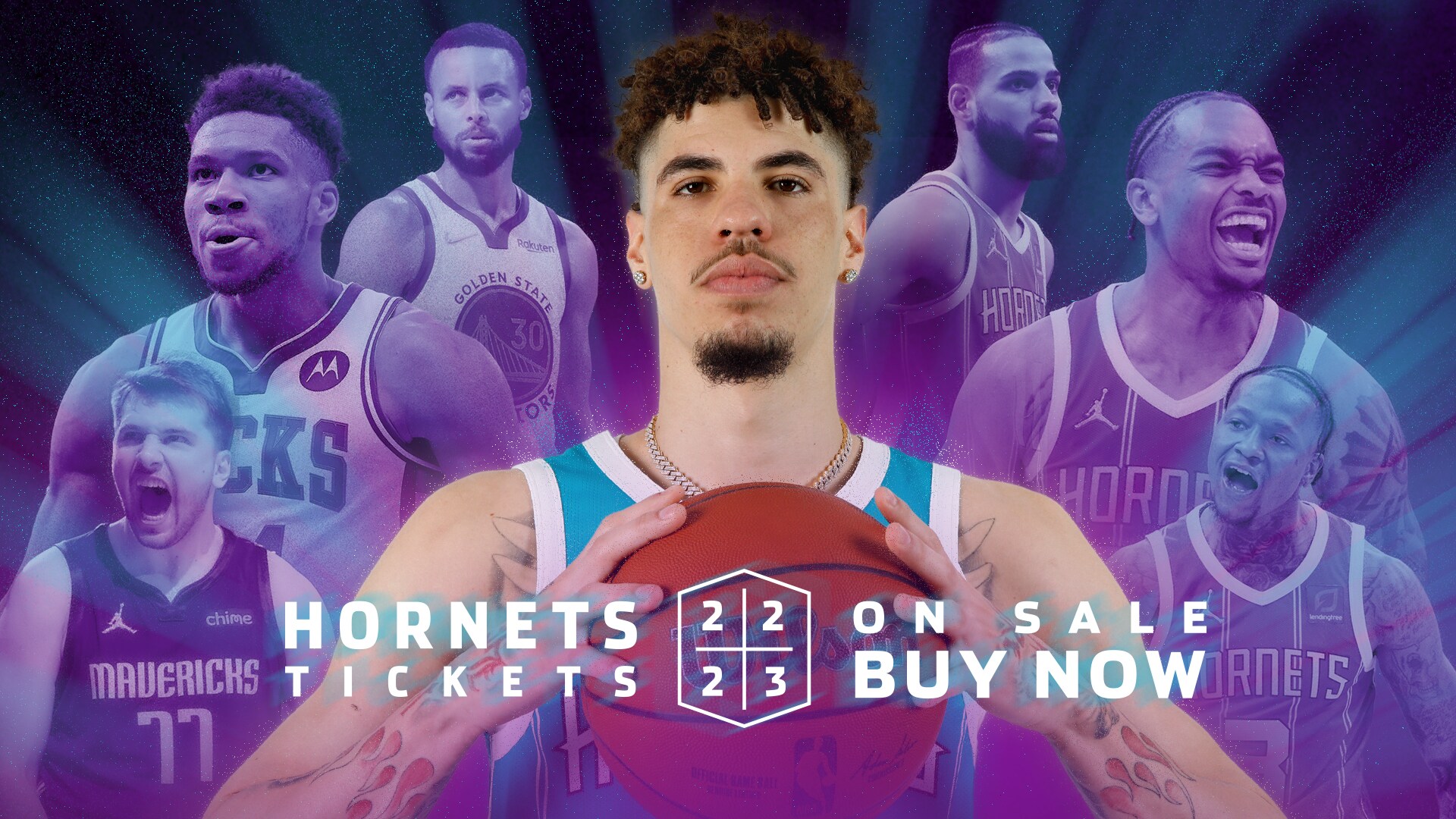 Fun Facts About The Hornets' 2022-23 NBA Schedule

The first normal offseason in three years has led to some quiet time around the NBA ever since Summer League wrapped up in Las Vegas about a month ago. That finally changed on Wednesday afternoon with the always much-anticipated annual schedule release. As for the Charlotte Hornets, who they're going to play this season was already pre-determined – the excitement lies in the when, where and even how these games will transpire.

Charlotte-Based Nonprofit Carolina Youth Coalition Receives Grant From NBA Foundation

The NBA Foundation today announced that Charlotte-based nonprofit Carolina Youth Coalition (CYC) has received a generous grant as part of the Foundation's sixth grant round. In addition, the Foundation again awarded local nonprofit Road to Hire (R2H) with a grant renewal.

Charlotte Hornets Announce 2022-23 Preseason Schedule

The Charlotte Hornets today announced their five game 2022-23 preseason schedule, highlighted by hosting a preseason game at the Greensboro Coliseum against the defending Eastern Conference champion Boston Celtics (Oct. 7), as well as two home matchups at Spectrum Center vs. the Indiana Pacers (Oct. 5) and the Washington Wizards (Oct. 10).

Charlotte Hornets Finalize Coaching Staff

Charlotte Hornets President of Basketball Operations and General Manager Mitch Kupchak announced today that the team has added Tyrone Corbin, Bob Beyer, Rex Walters, Bruce Kruetzer and Brian O'Connor to Steve Clifford's staff. Additionally, the team has retained assistant coaches Marlon Garnett, Jay Hernandez, Nick Friedman and Norman Richardson.

Charlotte Hornets Foundation Donates $50,000 To Support Launch Of YMCA Of Greater Charlotte's Adaptive Basketball League

The Charlotte Hornets Foundation announced that it has committed its annual $25,000 Wellness Grants to the YMCA of Greater Charlotte for both 2022 and 2023, totaling a $50,000 donation to help the organization launch a new Adaptive Basketball, Cheer & Dance League.

Charlotte Hornets Chairman Michael Jordan's Statement Regarding The Passing Of Bill Russell

Bill Russell was a pioneer – as a player, as a champion, as the NBA's first Black head coach and as an activist. He paved the way and set an example for every Black player who came into the league after him, including me. The world has lost a legend. My condolences to his family and may he rest in peace.
Recap | 2022 Week of Service

Hornets vs Timberwolves | Summer League Highlights - 7/16/22

Hornets Summer League Highlights | JT Thor - 7/16/22

Hornets Summer League Highlights | Bryce McGowens - 7/14/22