The Bulls came out of the draft a very improved team. I was worried that GarPax might stick their toe in the Trae Young or M Porter Jr pool. Carter fills a spot that the Bulls would have been chasing - a modern Center. Carter is good with or without the ball in his hands. Other players will like having him as a teammate. Hutchinson is a dull but prudent choice. I'm glad they didn't reach for raw teenager. Hoiberg probably wants to start playing basketball now. Two fundamentally sound players along with the current talent will be attractive for coming free agents to land. I hope the Bulls don't max out LaVine. He can make spectacular plays but he doesn't look like he is fun to play with. He reminds me of a friend who used to tell me, "you need to get open so I have someone to fake it to".
My tentative conclusion is that the Bulls improved their team through yesterday's draft. The consensus grades are a B for each of the draftees. GarPax did not swing for the fences (such as a draft of Porter or a move-up for a higher choice) but were able to get a couple of solid base hits. So, where do we go from here? It seems to me the value of Robin Lopez increased through the draft even though his name was never mentioned. Some teams (Phoenix, Dallas, et al.) apparently still find some value in the use of a "traditional"seven-foot center. So, how about such a center with lots of experience, a team-first attitude and a team-friendly, expiring contract? The Bulls are stuck with Asik. Instead of languishing on the bench, he might provide some minutes as a back-up center if Lopez is dispatched. Who or what do you think the Bulls could get for Lopez?
The Bulls picked the best available player, in my opinion, when they selected Wendell Carter Jr. That said, I wish they made an offer similar to Dallas in order to get pick number three (I'd have liked them to use it on Jaren Jackson Jr.). There were rumors out there that the Bulls were trying to trade up. Regardless of who they were targeting, I'm curious if the promise they alleged made to Chandler Hutchison - that they would definitely take him with the 22nd pick if he was still available - ham-stringed their efforts to make a trade because they felt they couldn't include that 22nd pick in any deals after making the promise. If so, I'd be very disappointed. I'm not sure what you know or would be willing to say about the promise, but do you think they would refuse to include that pick in a trade if a promise were made? Don't you think the Bulls could have beat Dallas' offer by giving a lottery-protected future first (what Dallas gave) plus #22? Or did the Bulls refuse to include that #22 pick in trade offers because they thought keeping it had more value than moving up a couple of spots, or did they refuse to include it because they made that promise and breaking it would be harmful to their relationship with the agent. If it's the latter, while not necessarily a wrong decision as the agent may be important and powerful, it shows they were dumb to make the promise in the first place.
I honestly don't know anything about Hutchison, but I know management always makes great selections in the 20's, so I'm not concerned about that pick. Plus it's worth a gamble that late in the first round. I'm feeling good about the Carter Jr pick as well. The idea of him and Lauri playing together is very intriguing and promising. The question I have is, how will this affect Bobby's playing time? Will he sub for Lauri and Carter for Robin? As I type that, I realize that this will be a nice front court rotation! Is it too early to start getting excited about the new season? I feel like the Bulls will pick up a nice free agent this summer.
Why aren't the Bulls the perfect trading partner for Kawhi?
The last time we had an all star 3, we drafted him at 7 (Lu).
The time before that, we drafted him (more or less ) at 5 (Scottie). We now have 4 guys on the roster who go 6-9, 230-250. And even after Pax's statement that a wing is our highest priority...We go for a wing at 22. We passed on at least two (both Bridges) who projected higher than Hutchison, and on one (Porter) who might well be the star of the class.
Shaking my head. But you're not, so much. What do you know that I don't?
I feel Jabari Parker would be a nice risk for Chicago to take if it's a 2 year deal with reasonable amount. Kids young only 22 which fits the bulls and he can play when healthy if he's hurt just keeps the bulls with the same roster like they want but there's at least a chance of getting out of this rebuild earlier then later and with a weak confidence I feel the opportunity is now rather then later. My question is should the bulls take a chance with jabari parker or just keep on this run of not making moves and hope the draft brings life next year?
I am hoping the Bulls could compete for a playoff spot this season.And for them to do that, they need an experienced starting small forward. Though Danny Green is listed as shooting guard, he's experienced enough to play small forward.
Given Green's shooting, defense and experience, I find him as the perfect rental for Bulls up coming season. He not only fill the starting SF role, but his championship experience would be useful for our young guys. Do you see a scenario where Spurs unload Green's contract to the Bulls for a combination of Jerian Grant, Paul Zipser and/or Justin Holiday?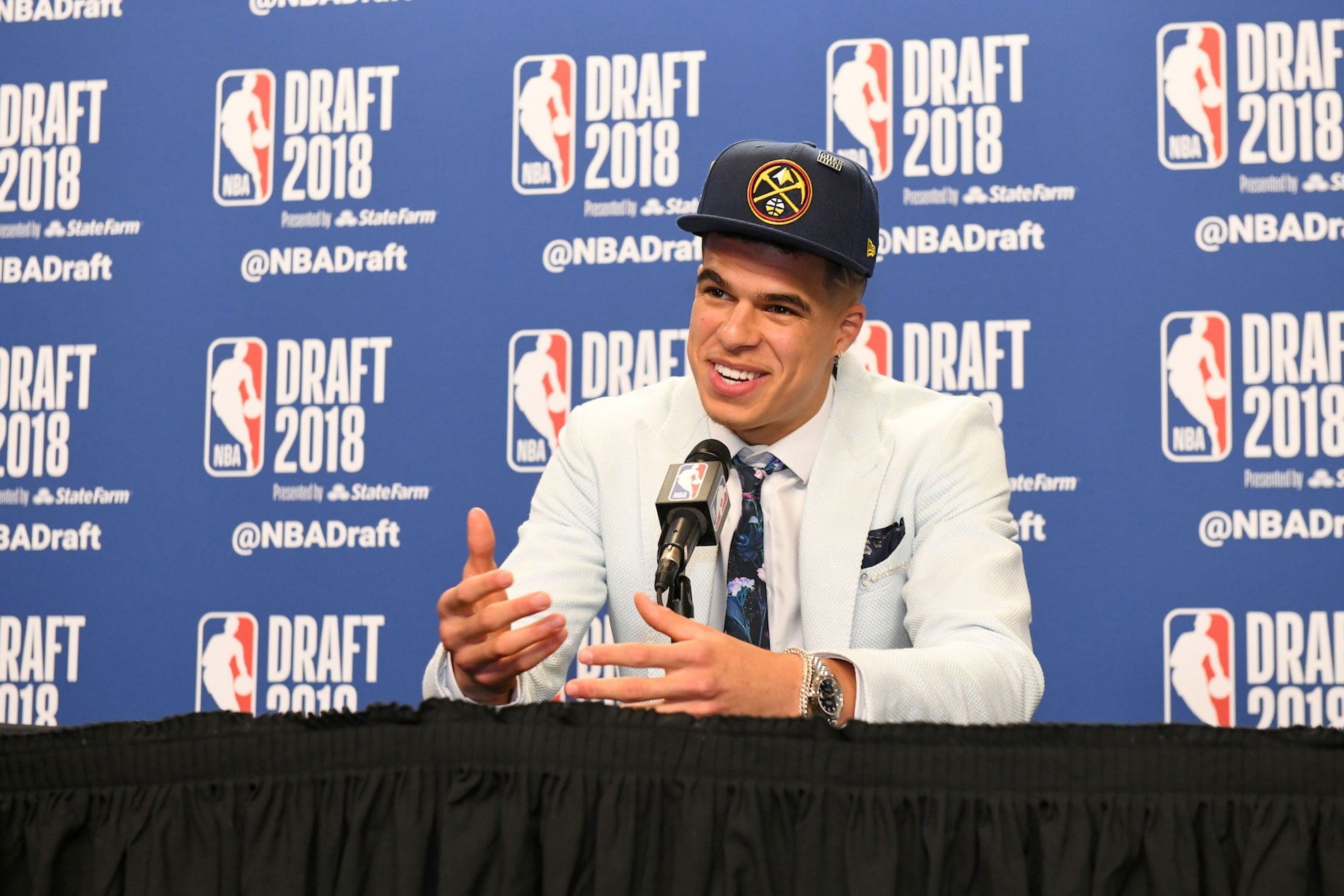 Wendell Carter Jr. is typical Bulls "safe" pick that maybe can get you to the 2nd round of playoffs at most. How many championships has Al Horford won for his teams? I hate rooting for this franchise. Trade up or take a gamble for a star like Porter Jr. could be. They blew this tank so bad. A tank year for maybe Al Horford at best. What a waste.
So let me get this straight... Derrick Rose, youngest MVP ever tears ACL an misses the next season, gets so much junk thrown in his face about not playing the following season when cleared to play in late March, but didn't want to return half speed and now nobody wants him because he's not dependable. Kawhi Leonard hurts his quad not as serious, never been MVP, misses the next season even when cleared in February to play(not as serious as a torn ACL), but didn't even trust his team doctors and now he's coveted by almost everybody? Both are extremely quiet and were team players. What am I missing here?
Where do you see Dwight Howard headed. If it wasn't for his attitude i think he would be in such high demand.
Here are the teams that we can cross off Bulls, Magic, Rockets, Lakers,Hawks, Grizzlies,Suns,Thunder, Cavs
Who else?