Hornets rookie PJ Washington sidelined with fractured finger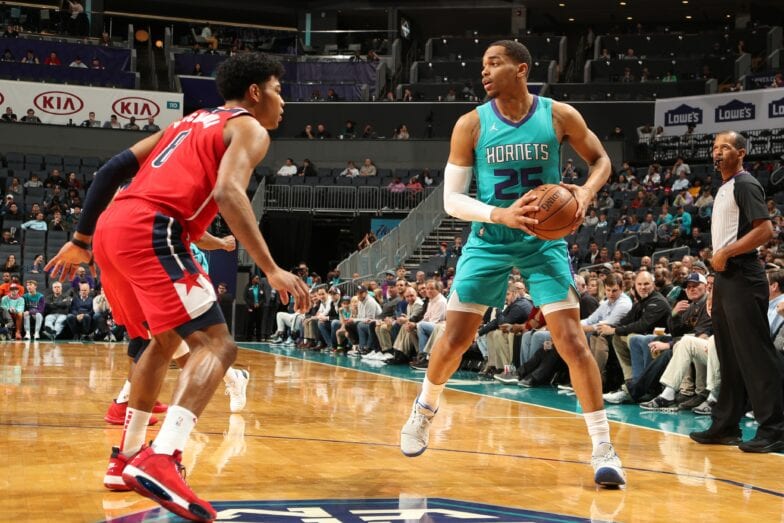 Charlotte Hornets rookie PJ Washington is expected to miss time with a fractured finger on his right hand, the team announced.
Washington won't play in Sunday's game against the Indiana Pacers and, according to ESPN's Adrian Wojnarowski, could be out through Christmas.
The injury occurred during the fourth quarter of Charlotte's 83-73 win over the Chicago Bulls on Friday.
Washington has been solid alongside sophomore standout Devonte' Graham and ranks eighth among all rookies in points per game. He's averaging 12.3 points, 5.3 rebounds and 1.8 assists in 28 starts, while shooting 48.1% from the field and 40.6% from deep.