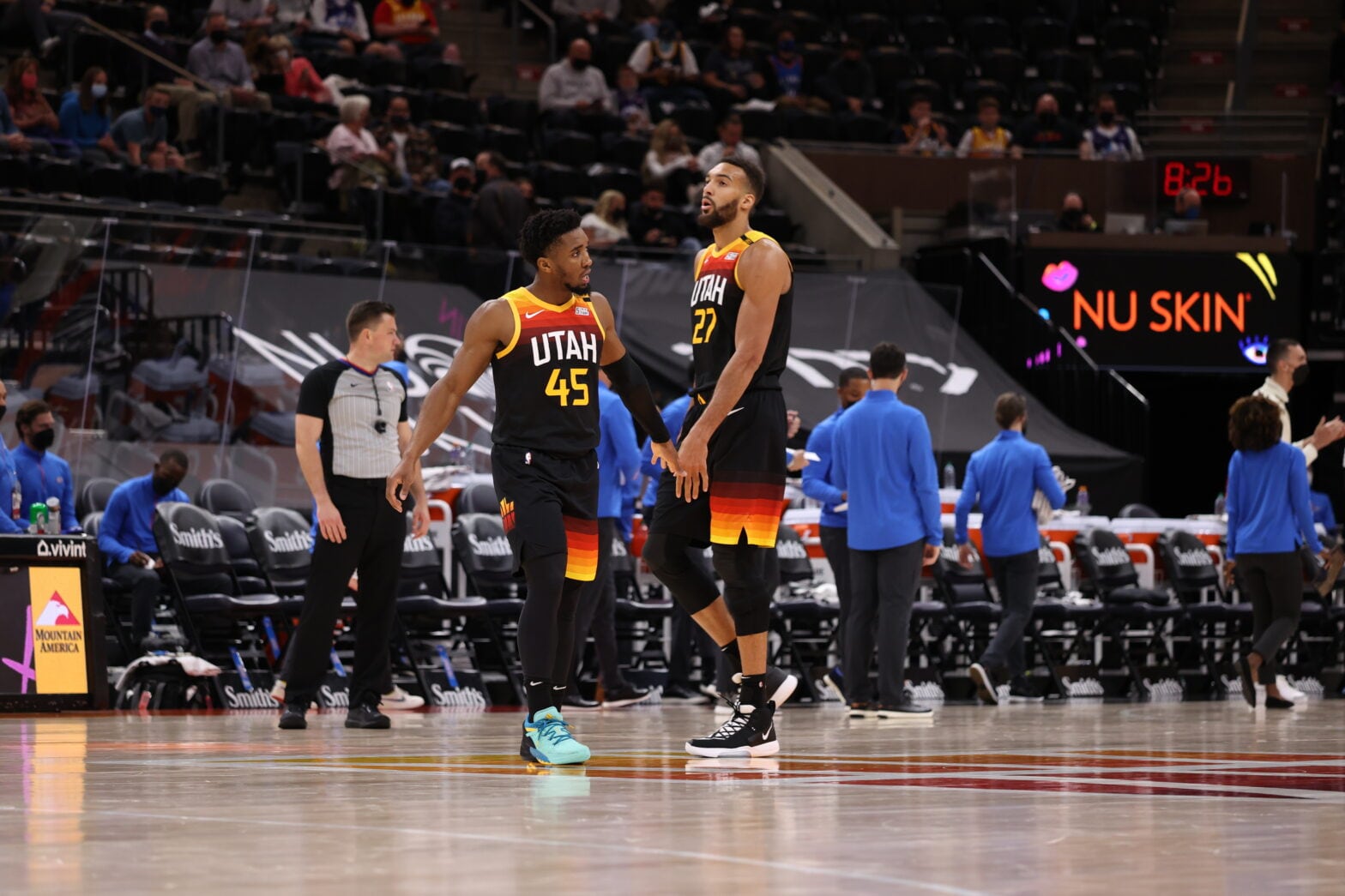 Draft Outlook
For at least the last two seasons, perimeter defense has been a glaring weakness for the Jazz. Utah finished with the NBA's best record in the regular season, took a 2-0 lead in the Western Conference semifinals … and collapsed down the stretch. An inability to consistently guard on the perimeter played a major role in Utah's demise. Using the Draft to upgrade in that area could be a difficult proposition, too, considering the 30th pick is Utah's only selection in this year's Draft.
---
A Stat That Matters
17.6 — The Jazz outscored their opponents by 17.6 points per game from 3-point range, the second biggest differential in the 43 seasons of the 3-point line and more than double that of any other team this season.
---
The Way To Go
Mike Conley's pending free agency likely shapes how Utah proceeds with this pick. Even if the Jazz find a way to re-sign Conley, he'll turn 34 next October, which means it's time to look toward the future. Illinois guard Ayo Dosunmu is a proven scorer (20.1 points per game), but he's also a versatile defender that can handle guarding bigger players. Auburn's J.T. Thor (huge wingspan) and Michigan State's Aaron Henry might also fit Utah at 30.
---
Under Contract
G: Jordan Clarkson
G: Elijah Hughes
G: Donovan Mitchell
G: Matt Thomas
G/F: Miye Oni
F/G: Joe Ingles
F: Bojan Bogdanovic
F: Derrick Favors
F: Royce O'Neale
C/F: Udoka Azubuike
C: Rudy Gobert
---
Free Agents
G: Trent Forrest (restricted)
G: Mike Conley (player option)
F: Jarrell Brantley (restricted)
F: Georges Niang (unrestricted)
F: Juwan Morgan (restricted)
F: Ersan Ilyasova (unrestricted)
> 2021 Free Agent Tracker
---
Last Year's Draft
2020: Udoka Azubuike (27)
— Michael C. Wright