2019 Free Agency
Danny Green announces he's signing with Lakers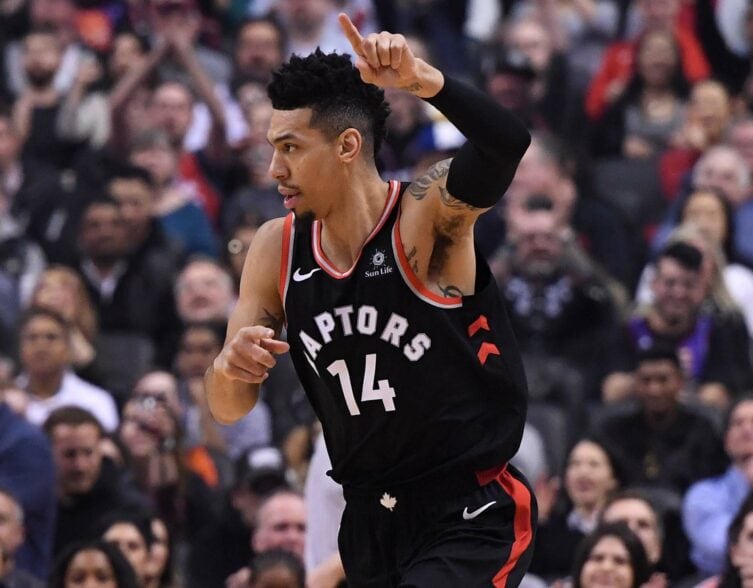 Free agent guard Danny Green announced he is headed to the Los Angeles Lakers. He will sign a two-year, $30 million deal, per ESPN's Adrian Wojnarowski.
Green posted his decision in a video on social media.
BREAKING: pic.twitter.com/oIPUwiFLmI

— Inside The Green Room (@GreenRoomInside) July 6, 2019
"I would just like to announce I'm proudly…let everyone know… I'm excited for the next two years that I will be teaming up with my new teammates in L.A., the Los Angeles Lakers. Looking forward to playing with those guys. Should be great.
"I had a fun time in the city of Toronto, love the organization. Thank you guys. Thank you to my teammates. Thank you to the fans. Always have a great place in my heart. Never forget obviously the historic run we had. L.A., here I come. I'm excited. Let's get this show on the road."
Green's decision came after reports surfaced of superstar forward Kawhi Leonard also deciding to leave Toronto for an L.A. based team. Leonard chose the LA Clippers, however, and will join forces with Paul George, the All-Star forward who the Clippers reportedly acquired in a trade with the Oklahoma City Thunder.
Green averaged 10.3 points and 4.0 rebounds last season. He played a critical role in Toronto's run to the 2019 championship title.