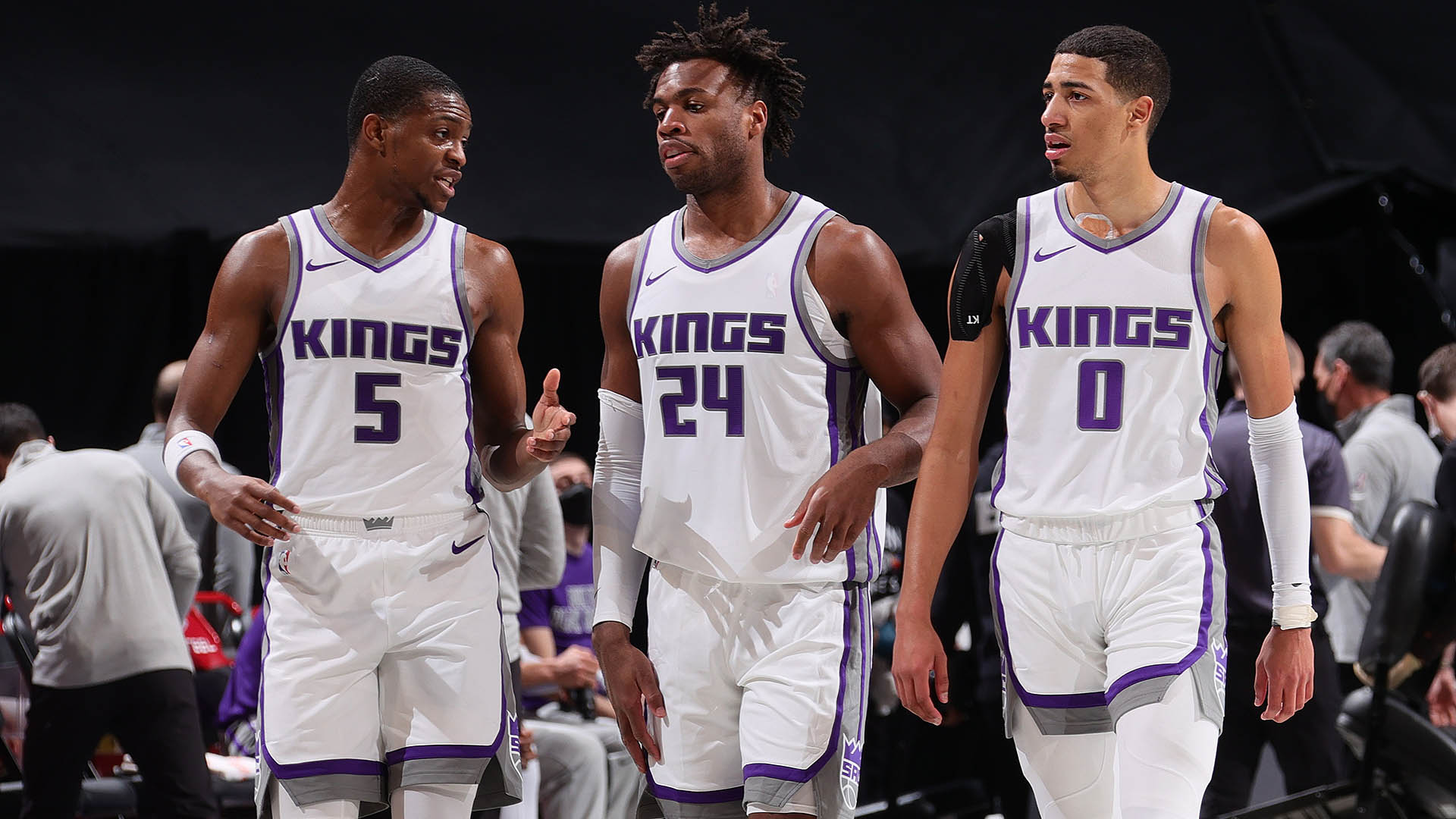 Draft Outlook
The Kings remain stagnant and stuck in lottery land, an all too-common existence for a franchise that can't seem to find the solution to a decades-long problem. Sacramento is searching for consistency and a way to finish strong in close games, which is tough for young teams to accomplish with regularity. That said, the Kings did unearth a very good prospect in last year's Draft in Tyrese Haliburton. He, along with De'Aaron Fox and Buddy Hield, helps forms a young nucleus to build upon. Marvin Bagley III needs to be added to that mix. The former No. 2 overall pick in 2018  struggled with injuries and inconsistency at the start of last season before finding a groove late and flashing more positive signs. Overall, the Kings once again are in a star-search. It is a journey that, for some reason, is harder on them than most NBA teams.
---
A Stat That Matters
1.2 — The 30th-ranked Kings' defense allowed 1.2 more points per 100 possessions than the 29th-ranked Blazers' defense. They were just the eighth team in the 25 years for which we have play-by-play data to allow more than a point per possession than any other team.
---
The Way To Go
With the ninth pick the Kings can't be choosy; they must adopt the best-prospect-available mentality. Lucky for them, there are some good front-line prospects to consider. One is Franz Wagner, the 6-foot-9 forward from Michigan who brings a variety of skills that make him dangerous offensively. He can score off the dribble and shoot, and that ability to create his own shot would make him valuable to the Kings, who could stand to increase that talent in their rotation.
---
Under Contract
G: De'Aaron Fox
G: Tyrese Haliburton
G: Buddy Hield
G: Jahmi'us Ramsey
G: Delon Wright
G/F: Justin James
F: Marvin Bagley III
F: Harrison Barnes
F: Louis King
F: Robert Woodard
F/C: Chimezie Metu
C: Damian Jones
---
Free Agents
G: Terence Davis (unrestricted)
G: Kyle Guy (restricted)
G/F: Mo Harkless (unrestricted)
F: Richaun Holmes (unrestricted)
C: Hassan Whiteside (unrestricted)
> 2021 Free Agent Tracker
---
Last Year's Draft
2020: Tyrese Haliburton (12), Robert Woodard (40)*, Jahmi'us Ramsey (43)
* Acquired via trade
— Shaun Powell