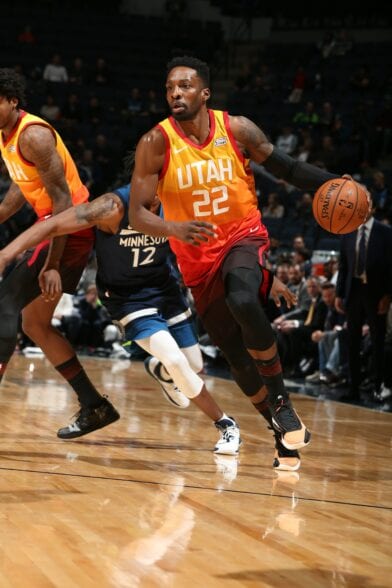 The Jazz officially waived veteran forward Jeff Green on Tuesday after a disappointing start to the 2019-20 season.
We have waived Jeff Green.

Best of luck, Jeff!
» https://t.co/2mPl3EnIXL pic.twitter.com/Rcse6Fo1hh

— utahjazz (@utahjazz) December 24, 2019
Green was averaging 7.8 points on 38.5% shooting while converting just 33.3% of his 3-point attempts in his first season with the Jazz, his eighth team in 13 NBA seasons.
He scored seven points in 18 minutes as the Jazz fell to a record of 18-12 with Tuesday's 107-104 loss to the Heat.
Great player better dude! Always love Jeff! Grew up watching you (and hating you haha) on the Celtics and to be able to play with you is truly special ! Thank you for everything Uncle 💯🙏🏾 pic.twitter.com/gWzEEb85X3

— Donovan Mitchell (@spidadmitchell) December 24, 2019