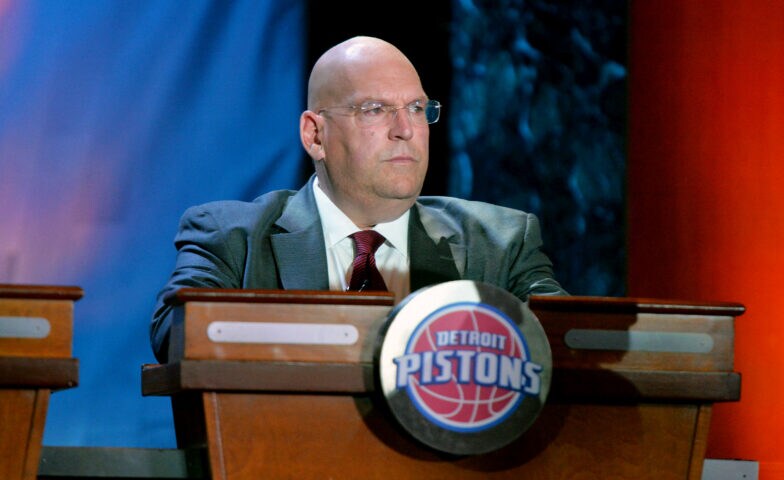 The Detroit Pistons and general manager Jeff Bower have parted ways, according to several media reports.
The news was first reported by ESPN's Adrian Wojnarowski.
Amid a regime change, Detroit and GM Jeff Bower have parted ways, league sources tell ESPN. Bower has been a GM for two playoff franchises, as well an an NBA and NCAA head coach.

— Adrian Wojnarowski (@wojespn) June 1, 2018
Bower, the GM under former president and coach Stan Van Gundy, spent four years in the Pistons front office. He helped orchestrate trades for Reggie Jackson and Blake Griffin, while drafting Stanley Johnson (2015) and Luke Kennard (2017).
The move was anticipated once the Pistons dismissed head coach/president of basketball operations Stan Van Gundy last month. Bower was hired by Van Gundy in 2014.
The Pistons hired Ed Stefanski last week as senior adviser to owner Tom Gores. Stefanski is leading the search a new GM and head coach.
According to the Detroit Free Press, Memphis Grizzlies executive and former Pistons forward Tayshaun Prince, TV analyst Brent Barry, Brooklyn Nets assistant general manager Trajan Langdon and Atlanta Hawks front office executive Malik Rose are among the known candidates for the front office job.
Meanwhile, the Pistons' coaching search continues. University of Michigan coach John Beilein reportedly interviewed for the position on Thursday.