Phoenix Suns rookie Deandre Ayton preparing for NBA Summer League debut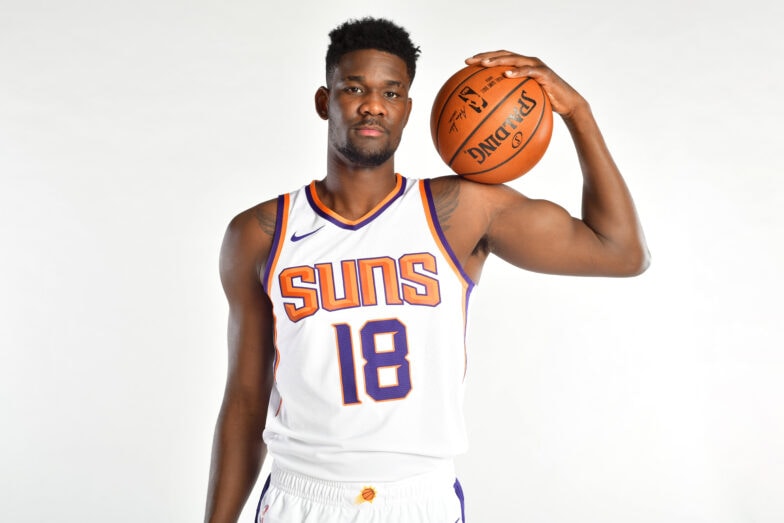 In one day, the Phoenix Suns will begin their NBA Summer League journey in a prime time showdown with the Dallas Mavericks (9:30 ET, ESPN). Their hopes for a better finish than last season's 21-61 mark will eventually rest on the shoulders of Deandre Ayton, the No. 1 overall pick in the 2018 Draft.
However, the start of 2018-19 is still months away and for Ayton, he is looking to get used to the speed, physicality and demands of NBA life. Yesterday, Ayton and the Suns went through a minicamp as they continue to prepare for NBA Summer League and for Ayton, there have been some eye-opening moments already.
Scott Bordow of The Arizona Republic has more on Ayton's progress as 2018 NBA Summer League nears:
Deandre Ayton, the lights shine brightly on you.

"It's cool," Ayton said after a Suns minicamp practice. "I just gotta live up to the hype."

…

The basketball court, then, is the one place Ayton feels at ease, even as he adjusts to the more physical style of NBA practices.

"Now I'm playing against some competition," he said. "We're scratching each other, fighting each other. Now I know how the NBA works. It's a grown man's game, for sure. It fits me because I'm throwing it right back at them."

…

Two practices a day, I've never had that," he said. "The body gets fatigued. Recovery is very important. I know that. You have to take care of yourself because you go hard every day."
Additionally, Ayton is already praising new Suns coach Igor Kokoskov and his techniques, which include "yoga basketball" warmups. Kokoskov is equally impressed by Ayton and says you can forget about him playing one position on the court:
"He'll never be a power forward in this league," Kokoskov said. "He's going to be one of the most dominant centers in this league, and that's how we're going to build him."
* * *