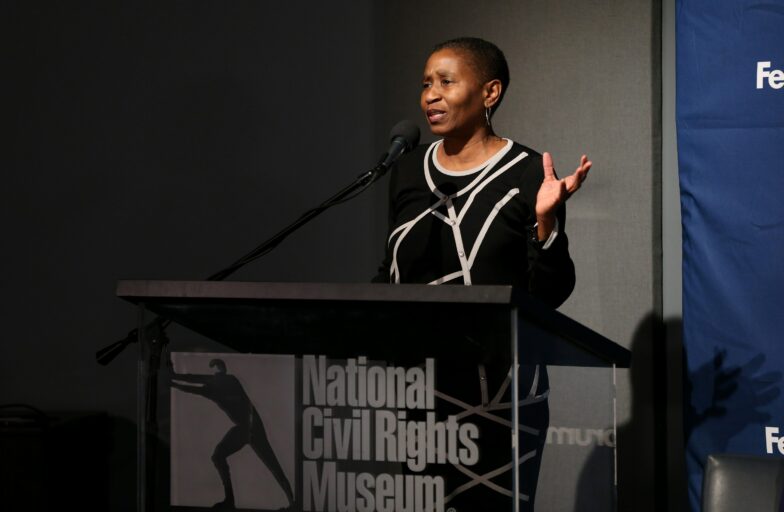 The recent deaths of Breonna Taylor, Ahmaud Arbery, George Floyd and countless others have sparked a wave of protests around the nation and globe against police brutality and racial injustices.
NBA players, coaches and others have taken part in that outcry in the past few weeks. Per a report from ESPN on Tuesday, Los Angeles Lakers guard Avery Bradley and Brooklyn Nets star Kyrie Irving say their players coalition is eager to hear the NBA's plan on issues of importance to the black community before the NBA's restart in Orlando on July 30.
In a seeming response to Tuesday's news, the National Basketball Players Association issued a release Wednesday detailing how the players' union has challenged "long-ignored injustices resulting from systemic racism in general and police misconduct in particular."
"We are actively preparing and soliciting proposals regarding ways Players competing in the games in Orlando can effectively continue their advocacy on the national stage occasioned by the games," the NBPA said in its release.
Additionally, the NBPA said it continues to be in discussion with the NBA and its teams regarding actions players are urging to be taken along with "prospective joint social justice engagements."
The NBPA said in its release it will continue to match players' philanthropic contributions to organizations focused on ending police brutality such as Legal Defense Fund, Chicago Votes, Bronx Defenders, Brooklyn Defenders, National Museum of African American History and Culture and more.
"The NBPA will deepen its commitment to social justice by increasing our support for similar organizations that are focused on ending police brutality, addressing voter suppression and supporting economic development," the release said.
In addition, the NBPA hopes to be at the forefront of creating the Police Accountability Project. The PAP will create and manage a nationwide database of police misconduct and abuse instances as well as help support community efforts to remove local officials in jurisdictions that show "historical indifference to or affirmative protection of predatory police officers."
Increasing voter registration and turnout among union members is also a key initiative for the NBPA. Per the union, registered players were on nine teams before the 2019-20 season began. The NBPA said it will look to ramp up its policy and ballot education during the season restart in Orlando.
The NBPA, per its release, said 65% of its members are of color and 40% are women and that diversity has always been important to the union.
Bradley, per ESPN, voiced concern about improved hiring practices for black front-office and coaching candidates. He also urged for organizations to serve black communities as well as form partnerships with black-owned businesses. The NBPA, in its release, seemed to agree with that point as well.
"The vast majority of our members are black. As we strive to identify our role in addressing issues of systemic racism that go beyond police brutality, we believe we are uniquely positioned to engage our partners in constructive dialog about their workforce and board diversity. We believe they should also recognize the value of black participation at every level of their organization."
NBA commissioner Adam Silver has said discussions of such concerns with the NBPA have been ongoing. He said Monday any player who did not feel comfortable participating in Orlando would not breach their contract. But he suggested the multiple agendas could be served with the game's return.
Irving and Bradley are two players who have taken on expanded roles in organizing player conference calls over the past week. The league currently has eight black general managers and seven black coaches.