Milwaukee Bucks superstar Giannis Antetokounmpo finishes breakout season in league of his own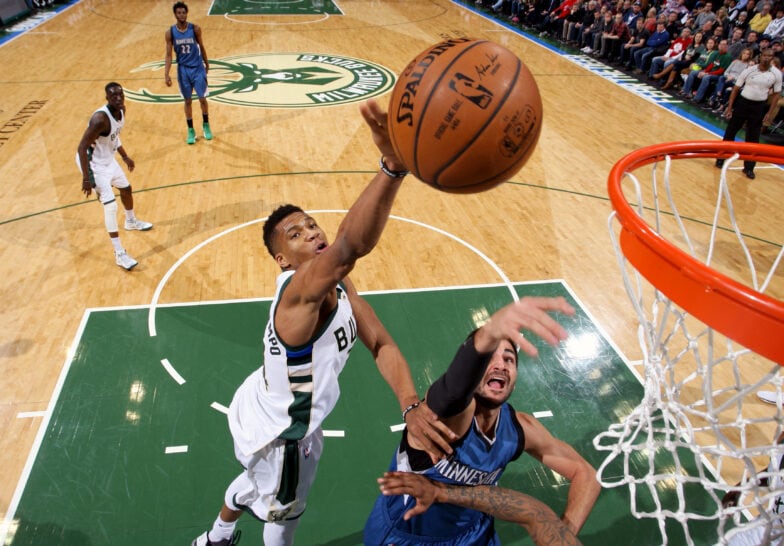 Talk about a career year.
Milwaukee Bucks superstar Giannis Antetokounmpo, who signed a four-year, $100 million contract last summer, established career highs in points (22.9), rebounds (8.8), assists (5.4), steals (1.6) and blocks (1.9).
Moreover, Antetokounmpo led the Bucks in all of those categories. Previously, only four players in NBA history have led their team in the five major statistical categories: Dave Cowens (1977-78), Scottie Pippen (1994-95), Kevin Garnett (2002-03) and LeBron James (2008-09). The NBA began recording blocks and steals in 1973-74.
Even more impressive, Giannis Antetokounmpo became the first player in NBA history to finish in the top 20 in total points, rebounds, assists, steals and blocks.