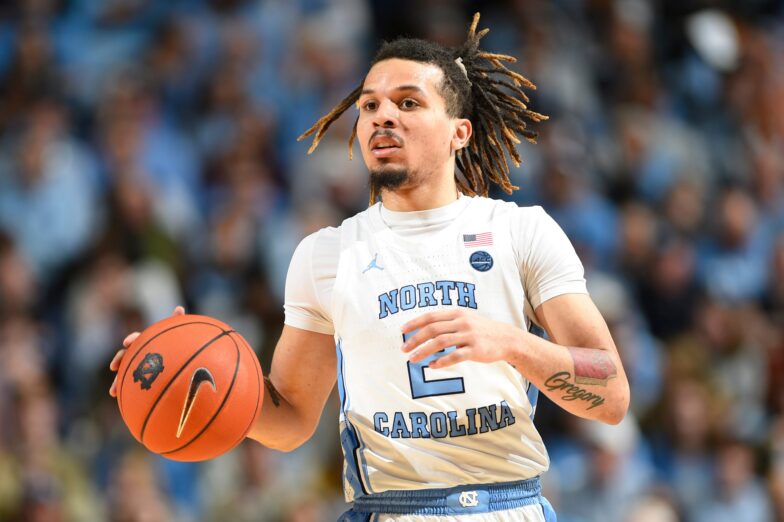 Cole Anthony is entering the NBA Draft.
The North Carolina guard announced his decision on Friday after playing one season with the Tar Heels.
— Cole Anthony (@The_ColeAnthony) April 17, 2020
"Throughout my time at UNC I was humbled, challenged and always proud to be a Tar Heel," Anthony said. "I want to thank Coach Williams and the entire coaching staff for giving me an opportunity of a lifetime and pushing me every day. Thank you Tar Heel Nation for embracing me with open arms from the moment I stepped on campus and sticking by us through a tough season. And finally, my teammates — my brothers — we were together in the trenches. You made me better every day and helped me grow as a basketball player and as a man.
"I am excited to announce the next step in my journey and declare for the 2020 NBA Draft. While no one truly knows what the next few months will look like, I'm ready for whatever God has in store."
Anthony averaged 18.5 points and 4.0 assists as a freshman. He shot just 38% from the field and 34.8% from deep, but remains a projected lottery pick due to his dynamic abilities. He missed significant time with a partially torn meniscus, one of the key injuries that played a role in the Tar Heels 14-19 season.
The 19-year-old is the son of former NBA guard Greg Anthony. He joins Kenyon Martin Jr. as sons of former NBA players to enter the 2020 draft. Martin Jr. announced his decision in March.
The New York native wrote on Instagram last month that he would take his time announcing his decision "given the pain that America and the world are experiencing." He began Friday's announcement thanking healthcare workers and first responders.
"Being from New York City, I have seen first-hand the destruction that COVID-19 has caused," he wrote. "NYC has come together as a truly incredible team to fight this virus. With every great team, there are great captains — the doctors, nurses, medical workers, first responders and many more — are not only our leaders, but our heroes and our MVPs."
Anthony led UNC in scoring and earned third-team All-ACC and ACC All-Freshman honors. He opened his freshman campaign with a 34-point outburst against Notre Dame, recording the most points ever by an ACC player in his collegiate debut (per UNC's official website).
In a statement, Coach Roy Williams acknowledged Anthony's next-level ability.
"He had some spectacular moments as a Tar Heel and showed the potential I feel will make him very successful in the NBA," Williams said.