New tournament. New courts. New uniforms to match. 
That's right, Nike NBA City Edition jerseys are here, just in time for the first-ever In-Season Tournament. Get yours today at NBAStore.com and select retailers globally. 
Since its 2016 inception, Nike NBA City Edition jerseys pay homage to the history and cultures of all 30 teams and their communities. Through intricate detailing and compelling storytelling, these jerseys represent more than their franchise's accomplishments on the court, but the growth of the region they are rooted in. 
This year, they will be making their debut during the tipoff of the inaugural In-Season Tournament, starting Friday at 7 p.m. ET. And they're not going anywhere; fans will see these jerseys in every In-Season Tournament game, and one of these franchises will be taking home a new piece of hardware in their new threads. 
Want to match your favorite squad as they vie for the NBA Cup? Check out all 30 of the 2023-24 Nike NBA City Edition jerseys below, or find your team's threads on the NBA.com 2023-24 City Edition hub.
---
Atlanta Hawks
Boston Celtics 
Brooklyn Nets
Charlotte Hornets
Chicago Bulls
Cleveland Cavaliers
Dallas Mavericks
Denver Nuggets
Detroit Pistons
Golden State Warriors
Houston Rockets
Indiana Pacers
Los Angeles Clippers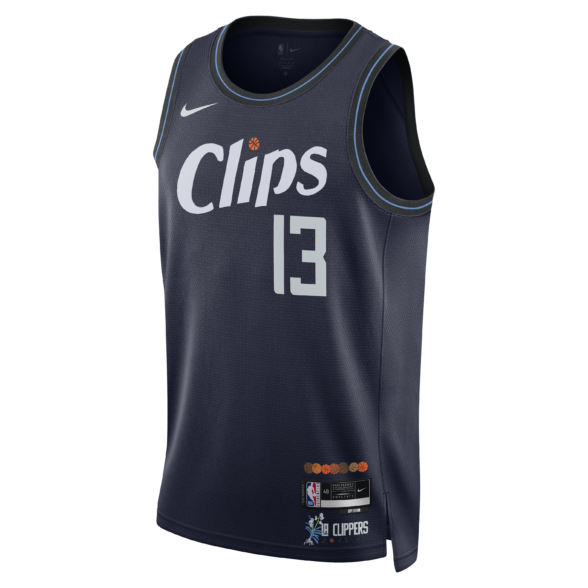 Los Angeles Lakers
Memphis Grizzlies
Miami Heat
Milwaukee Bucks
Minnesota Timberwolves
New Orleans Pelicans 
New York Knicks 
Oklahoma City Thunder 
Orlando Magic 
Philadelphia 76ers 
Phoenix Suns 
Portland Trail Blazers 
Sacramento Kings 
San Antonio Spurs 
Toronto Raptors 
Utah Jazz 
Washington Wizards