Verizon's Showing the Love
Since Verizon is Showing the Love and giving new and existing customers a free 5G phone up to $800 through July 7th, we showed it too with Big Shot Rob and handed out $800 to Lakers fans at The Grove.
Play the Lakers Way
Lakers fans, Camp Lakers powered by UCLA Health is coming this July. Sign up and improve your skills this offseason.
Summer League Practice: Max Christie (6/28/22)

Draft 2022 - Rob Pelinka Post Draft

GM Rob Pelinka Calls in the Pick

Draft 2022 - Max Christie Post Draft
Shop Lakers Gear
Are You Game Ready?
Everything you need to know before a Lakers game, in one email.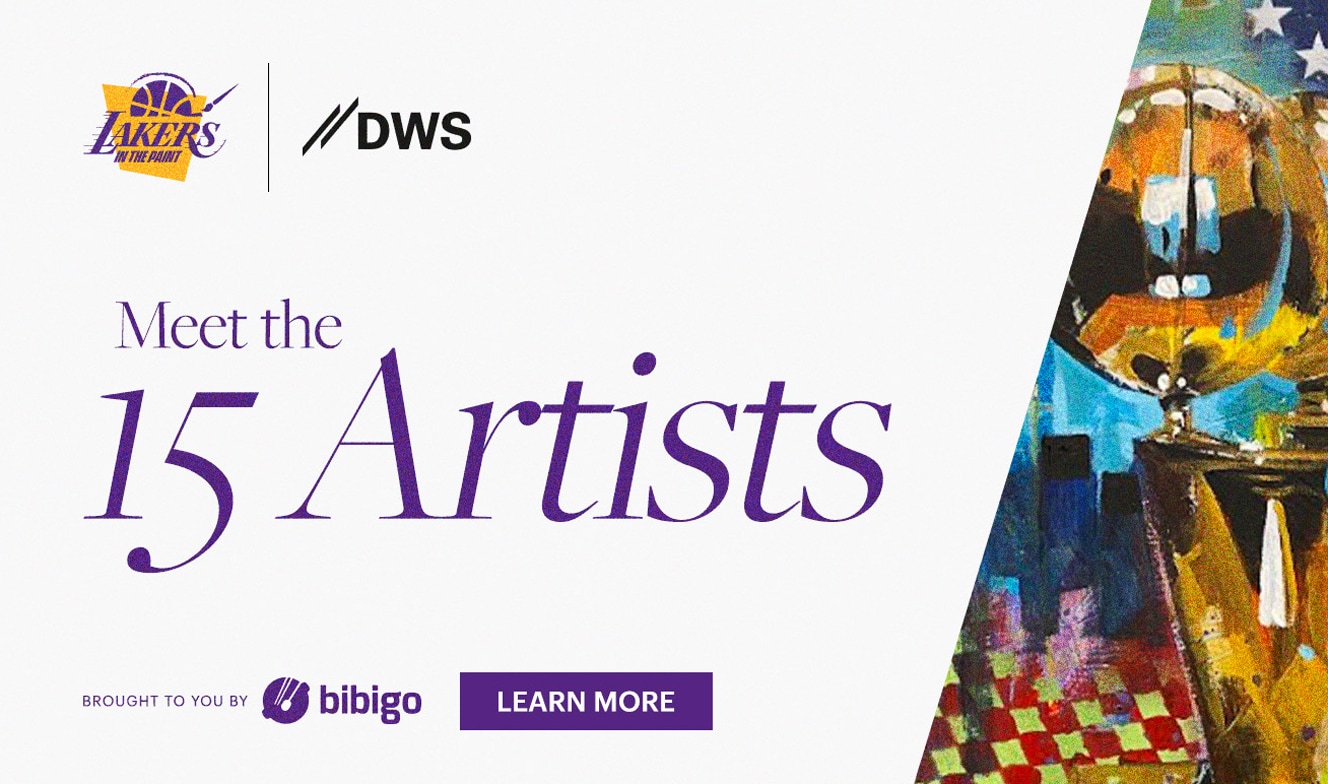 ITP Contributing Artists
Meet the inaugural class of Contributing Artists, who they are, what they've created, and the elements of life that have influenced their art.