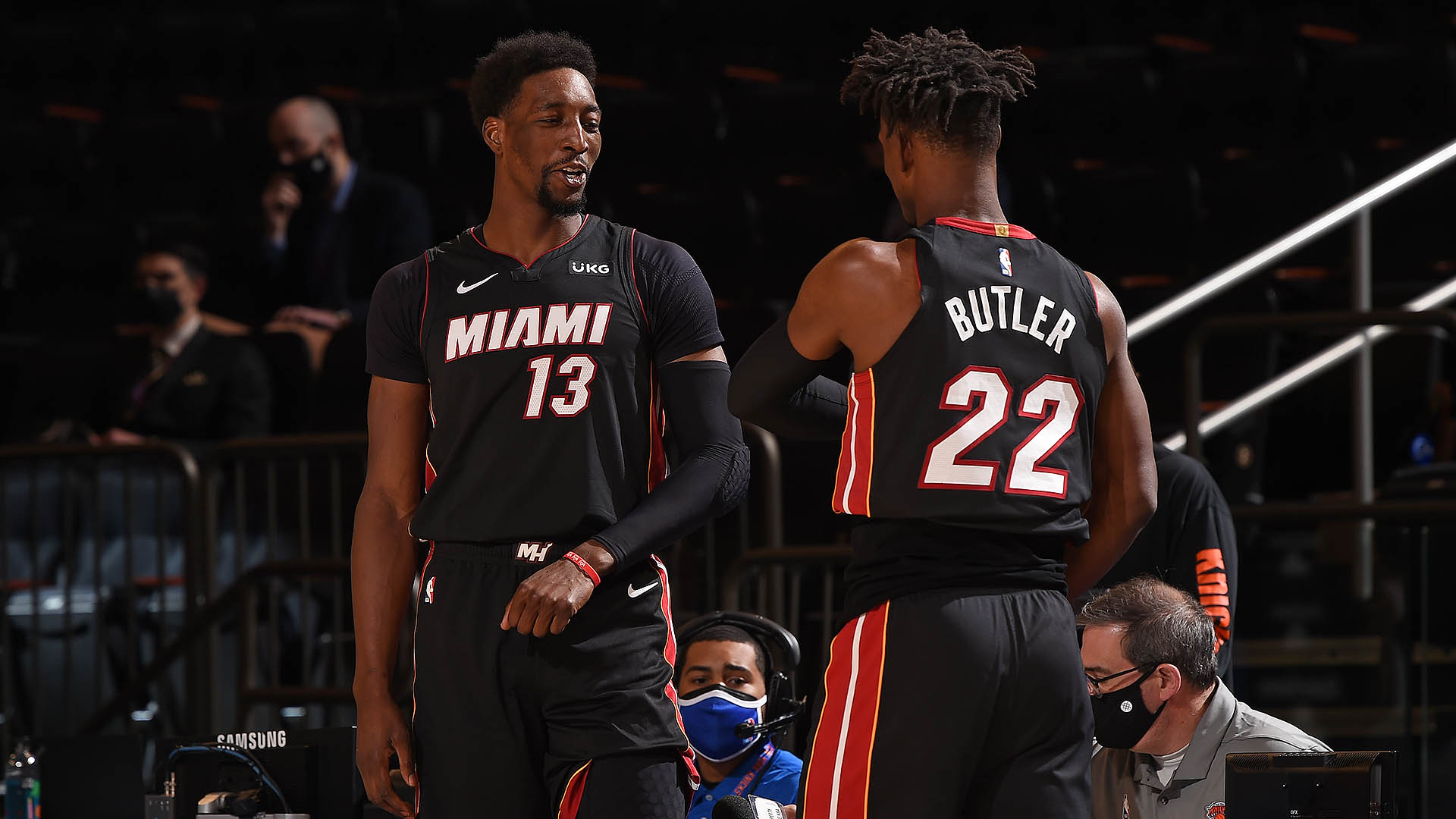 Draft Outlook
After a somewhat unexpected trip to The Finals in 2020, the Heat took a step backward and were swept out of the first round. Victor Oladipo played just four games after being acquired at the trade deadline and the Miami offense really struggled around its non-shooting stars, Bam Adebayo and Jimmy Butler. The Heat will have significant cap space if they don't want to re-sign Oladipo, but they don't have any picks in what could be a very strong draft.
---
A Stat That Matters
15.2 — The Heat scored just 95.4 points per 100 possessions in their first-round series loss to the Milwaukee Bucks. That was 15.2 fewer than they scored in the regular season (110.6, 18th).
---
The Way To Go
With one star (Butler) who's 31 years old and another (Adebayo) who's 23, the Heat have two potential paths. The one they choose likely depends on the willingness of another star to take his talents to South Beach. Either way, there a lot of decisions to be made this summer. And if the Heat are ready to move on from Tyler Herro and have their eyes on a prospect, they could trade into this Draft.
---
Under Contract
G: Tyler Herro
F/G: KZ Okpala
F: Precious Achiuwa
F: Jimmy Butler
C/F: Bam Adebayo
C: Omer Yurtseven
---
Free Agents
G: Goran Dragic (team option)
G: Kendrick Nunn (restricted)
G: Victor Oladipo (unrestricted)
G: Gabe Vincent (restricted)
G/F: Andre Iguodala (team option)
G/F: Max Strus (restricted)
F: Trevor Ariza (unrestricted)
F: Nemanja Bjelica (unrestricted)
F: Udonis Haslem (unrestricted)
F: Duncan Robinson (restricted)
C: Dewayne Dedmon (unrestricted)
> 2021 Free Agent Tracker
---
Last Year's Draft
2020: Precious Achiuwa (20)
— by John Schuhmann