Thunder's Roberson out at least six more weeks after setback
Cliff Brunt | The Associated Press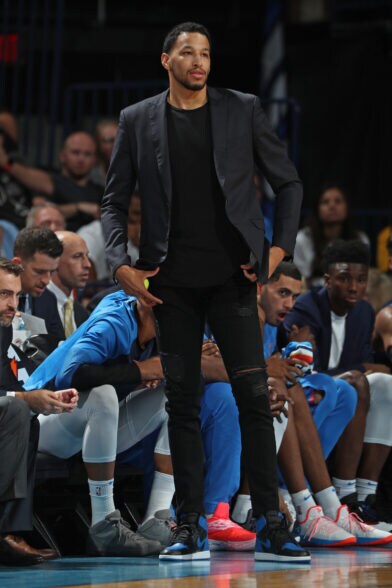 OKLAHOMA CITY (AP) — Thunder guard Andre Roberson has had another setback while rehabbing his left knee injury and he will miss at least another six weeks.
The team said Roberson had a basketball workout on Thursday and felt discomfort when he came down from jumping. An MRI showed a small avulsion fracture in his left knee. The Thunder said Friday he will be re-evaluated after the six weeks.
Roberson, an NBA all-defense second-team selection during the 2016-17 season, initially suffered a ruptured patellar tendon in the knee in January and missed the second half of last season. He was on track to possibly return in December, but he had a procedure in October after a setback in the recovery from the initial surgery.
In 39 games last season, the 6-foot-7 Roberson averaged 5.0 points, 4.7 rebounds, 1.2 assists and 1.2 steals.