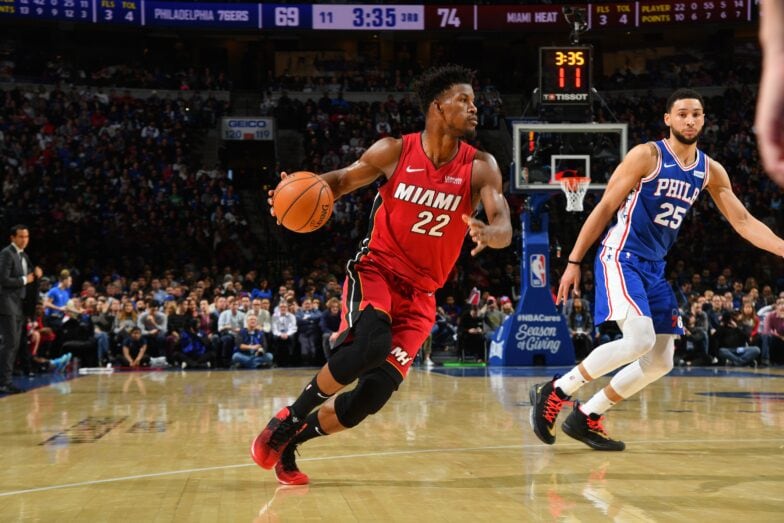 1. Standouts missing for Pacers-Mavs
A matchup between the Eastern Conference's No. 5 team (the Indiana Pacers) and the Western Conference's No. 6 team (the Dallas Mavericks) entices on a purely surface level. The squads meet tonight in Dallas (7 ET, League Pass), but there is a little luster off this one due to injuries. Indiana will be without forward TJ Warren, who suffered a concussion on Saturday vs. New York and must finish the NBA's mandated protocol before returning. Dallas is without All-Star guard Luka Doncic for a third straight game as he's projected to miss three more games with his right ankle injury. The 3-pointer could decide this one as Dallas is 18-3 when they make 16 or more 3s, but Indiana ranks 6th in opponent 3-point percentage.
2. Sixers face a key road test
Philadelphia has designs on being one of the top teams in the East this season. However, it has lost two straight and three of its last five games overall, with the last two losses both coming in road blowouts. A visit to Miami (7:30 ET, NBA TV) would hardly seem like the salve for what ails the Sixers these days, especially since they are 1-2 in the season series to date. Scoring has been a big problem for the Sixers since we entered 2020: Since Jan. 1, they are averaging 105.5 ppg (27th in NBA), 101 ppg on the road (30th) and are 27th in Offensive Rating (106.3).
3. Make-or-break time for Spurs?
The annual rodeo road trip is underway for San Antonio as it visits the LA Clippers (10:30 ET, NBA TV) to start an eight-game road swing that will last more than two weeks. There have been signs of playoff life for the Spurs of late thanks to a 5-5 record over their last 10 games (which includes wins against the Utah Jazz, New Orleans Pelicans and Miami Heat). San Antonio is just 1 1/2 games behind No. 8 Memphis and a win tonight would go a long way in helping the Spurs' push for a 23rd straight playoff appearance.
4. Trade chatter starting to rise up
The Rockets are looking to deal Clint Capela? That's the latest rumor trade-buzz as of this morning, but more is sure to come along as the hours pass and we close in on the Feb. 6 deadline. We'll keep you up to date on everything happening (and everything that has officially happened) from now until then.