Uncategorized
New York Knicks hoping to trade Carmelo Anthony before training camp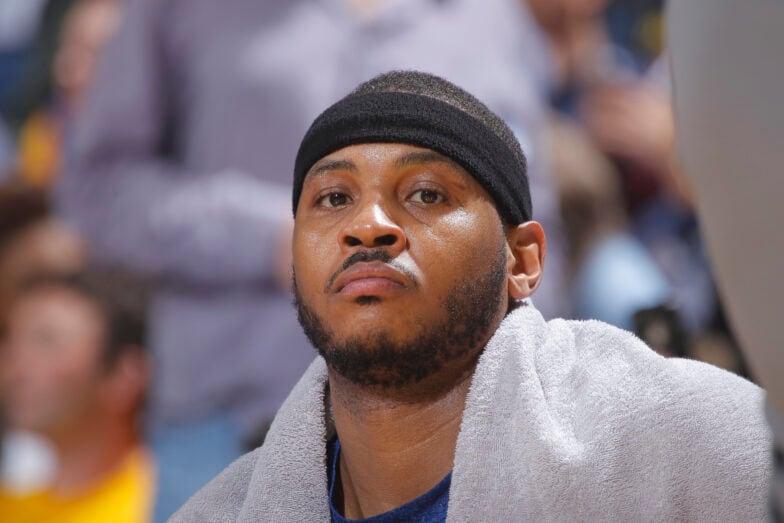 The Knicks are expected to engage both Cleveland and Oklahoma City on Saturday in hopes of completing a Carmelo Anthony trade by the beginning of training camp on Tuesday, according to league sources.
Anthony expanded his list of teams to which he'd accept a trade this week to include the Cavaliers and Thunder, after limiting his choice of teams to the Rockets all summer. Anthony has a no-trade clause in his contract and would have to agree to be sent to a team before New York could consummate any deal.
The Knicks are believed to want a package back for Anthony that includes younger players on shorter deals and/or future Draft picks.
A deal with Oklahoma City would almost certainly center around center Enes Kanter, the 25-year-old center who has established himself as one of the better scoring big men in the league, something New York would need in return if Anthony were traded. Kanter averaged 14.3 points in just more than 21 minutes per game in OKC last season.
Equally important, Kanter is on a short deal, which pays him $17.8 million this season, with a player option for 2018-19 at $18.6 million. New York is not interested in a deal in which it takes back significant money in the 2019-20 season. That season, the Knicks could have significant salary cap room, depending on what happens with Anthony.
Anthony has not publicly asked for a trade, but it's been clear that the 33-year-old, 12-time All-Star would like to move on from New York and go to a contending team. A trade to Oklahoma City, which is all-in on trying to win this season, would partner Anthony with league MVP Russell Westbrook and Paul George, both of whom can be unrestricted free agents next summer.
The Cavaliers were interested in an Anthony deal earlier in the summer, but talk around them had cooled in recent weeks. The Knicks were not interested in taking back Kevin Love as a potential centerpiece in a deal, and the Cavaliers were not willing to put center Tristan Thompson — someone New York would want — in trade discussions. Even though Thompson has three years and more than $52 million left on his contract, his defense and rebounding would be enticing for the Knicks.
Former Knicks president Phil Jackson gave center Joakim Noah a four-year, $72 million deal last year, but Noah was injured most of the season and there's little hope he'll be able to return to his former productive days in Chicago.
The Knicks have not had any interest in a potential trade with Houston, which has centered its trade discussions with New York on the Knicks taking back forward Ryan Anderson, who has three years and $60 million remaining on his deal. Nor has New York been interested in potential three-team deals involving the Rockets that Houston has initiated.
Portland has also tried to engage New York about Anthony, with its guard tandem of All-Star Damian Lillard and C.J. McCollum openly recruiting him. But the Knicks have not been interested in the Blazers' offers, which have included young vets like Maurice Harkless and Evan Turner. Portland has not included its up and coming center Jusuf Nurkic in any offers to the Knicks.
Longtime NBA reporter, columnist and Naismith Memorial Basketball Hall of Famer David Aldridge is an analyst for TNT. You can e-mail him here, find his archive here and follow him on Twitter.
The views on this page do not necessarily reflect the views of the NBA, its clubs or Turner Broadcasting.