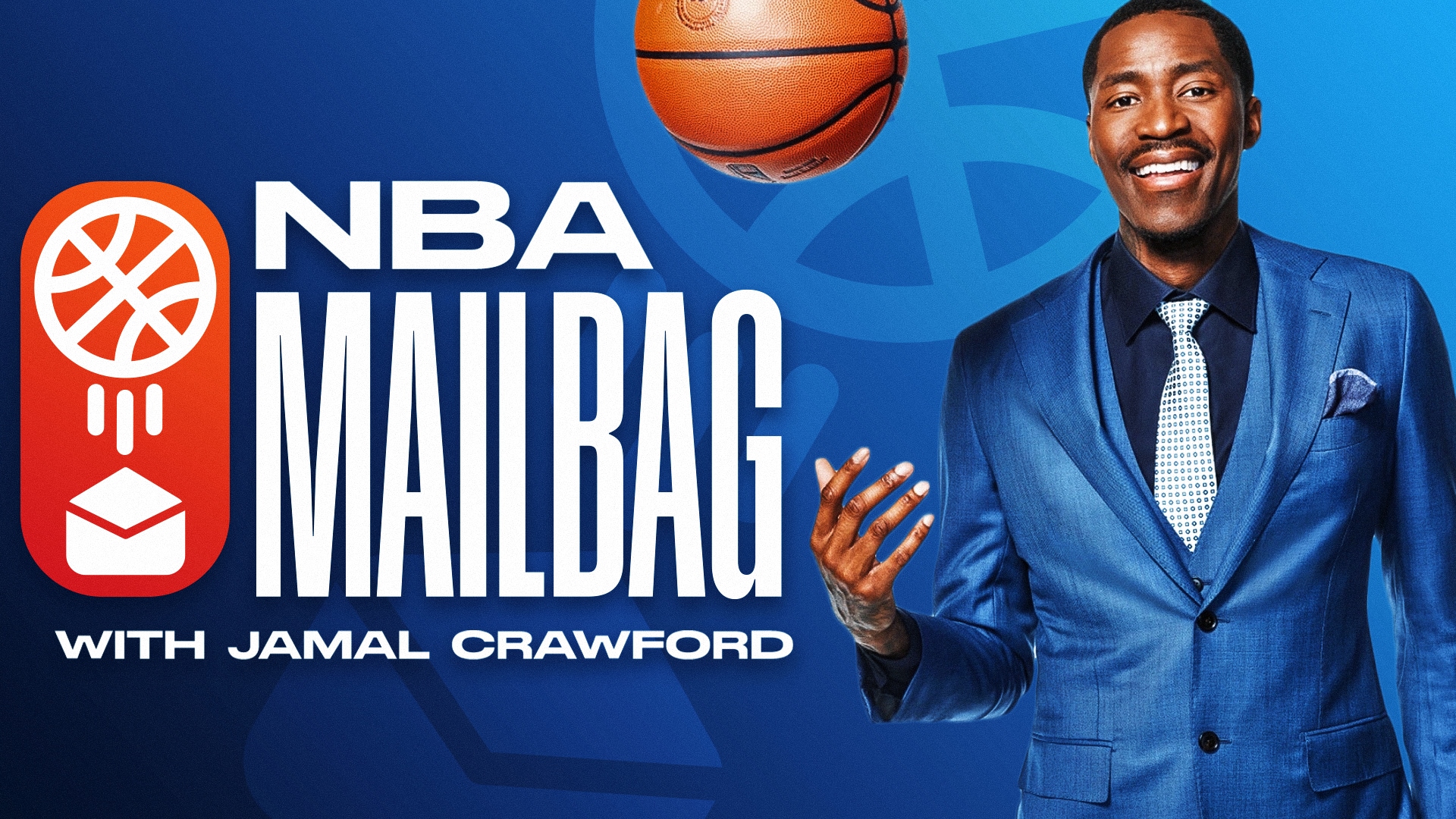 The NBA Mailbag is here to answer your questions throughout the 2023 playoffs. Have a question for Jamal? Submit it at the bottom of this edition of the NBA Mailbag.
---
How far do you think the Knicks are going to go in the playoffs and what makes them different this year compared to previous years?
– Frankie
Let me just tell you this, I was just at the Knicks' game and it was by far the most electric place to play. The Garden is something special and they're really taking to what the Knicks are doing right now. The Knicks can go on a run. I'm not sure they're championship contenders. But they can get to the Eastern Conference finals with the right matchup. If they can get through this series, they could go on one of those magical runs that galvanizes the city.
Nothing like NYC… pic.twitter.com/hpzWbDe9fO

— 🏁 Jamal Crawford (@JCrossover) April 24, 2023
And what makes them different this year than previous years is Jalen Brunson. He alone affected two different franchises. We saw what Dallas did with him last year and where they are this year. With what he's brought to the Knicks, I think he'll be a player that can attract other players to play with the Knicks in the future. Stay tuned.
---
Who's your first-round MVP so far?
– Quinton
Jimmy Butler. What he has been doing has been incredible. From the Play-In to now, having the Bucks on the brink of elimination. And maybe it's just the 56 points fresh in my mind. But right now, I have him as my MVP of the first round.
---
What is it like to score 50 points?
– Jim
It's an unbelievable feeling. Having done it four times, you feel it early. You can tell everything feels right. Your jumper has the perfect balance. It's going through the net the right way. You feel like you can't miss. And you can tell a little bit earlier than when it actually happens. It feels like you do when you're working out and you're making 15 in a row, 20 in a row. It's that same feeling, just in a different place.
Jimmy Butler said it best after his 56 points on Monday: You can never score that many points by yourself. People have to give you the ball. Coach has to draw up some great plays. So scoring 50 points was a thrill. But watching Jimmy score 56 was even more exciting because you never know what's going to happen next. In that playoff atmosphere, he just took over the game and willed his team to victory. So JB, go get 50 again.
---
Do you think the Grizzlies can still win the series against the Lakers? What does their game plan need to be in order to be successful?
– Ana
They have to be a little smarter. Dillon Brooks, I love that you have taken on the villain role. But you can't take on the villain role and then back up. You have to stay with it. Then it just comes down to making shots. They had some really good clean looks in Game 4 that they just missed. But this one might be over. It'd be tough for me to see a LeBron James-led team losing three in a row when they have this kind of momentum.
---
Can De'Aaron Fox play through this injury?
– Zak
I'm not sure how well he can play, as far as him being as close to his usual self as possible. But if he can run and move, and he feels like he can still give his team a lift and give his team a chance, then he'll be out there.
---
Who has the deepest bag in the playoffs in your opinion?
– Aaron
It might be Jalen Brunson. His footwork, his pace, the way he keeps you off balance. He's not doing it with speed. He's doing it with smart angles in his footwork.
---
Who has the best handles in the 2023 playoffs?
– Derick
I have to say Darius Garland. I think his handles are special. He has some young Kyrie-ish vibes to him. I love how he plays. He's one of my favorite guards out there.
---
What's it like to defend Steph Curry?
– Muris
It's a nightmare. You're going to be exhausted. You're going to be tired. You're going to run around 100 miles per hour in 100 different ways. And it's crazy because you run around so much guarding him that it takes away your legs and your conditioning on the offensive end. So if what you do best is score the ball, then you're probably not going to get much of a chance when you're running around chasing Steph. He's one of the best players of all time.
---
You played 74 playoff games with Atlanta, LA and Minnesota. Which series was the most memorable and why?
– Matthew
It was the series against the San Antonio Spurs in 2015. They were so detailed in everything. Every mistake you made they made you pay for. They just won the championship the year before and I remember talking to Zach Randolph towards the end of the season when the matchups were about to come out, and we were both like nobody wants to play San Antonio. We played them in the first round and had an epic series, beating them in seven games on a Chris Paul shot off the glass. And he was hurt! That was the toughest team I played against in the playoffs.
---
What was your favorite moment of your playoff career? 
– Jaden
It was against Orlando when I was with the Hawks. It wasn't technically a game-winner, but it was a one-point game and I had the ball. I did an in-and-out behind-the-back on Jameer Nelson, shot it and the 3-pointer goes in off the glass. The crowd in Atlanta erupted. And they had just swept us the year before, so that was really fun. We ended up winning that series, by the way.
---
Who in this year's playoffs reminds you of yourself the most? 
– Noah
Good question. I'll say it's Malik Monk. He's been a great spark off the bench for the Kings and played a huge role. Besides Sabonis and Fox, he's given them that third punch. A guy who can come off the bench to create energy and excitement.
---
How can NBA fans learn about the game at a deeper level?
– Jacob
By looking beyond the numbers. There are really good analysts out there who are teaching the right things. If you listen to them, I believe they will help guide you in the right direction. Doris Burke is incredible. Candace Parker is unbelievable. Hubie Brown is a legend. Mike Breen. All these people are so good at talking the game. Kenny Smith, Chuck, Shaq, of course. So if you listen to them more, they can guide you on what you should be looking at to learn the game.
---
What is the hardest part of closing out a playoff series?
– Edward
At that point of the series, everybody knows each other's plays. Everybody knows each other's moves. It comes down to just grit, will and heart since you're playing a desperate team. That close-out game is absolutely the hardest because you're giving it all you have, and you know the team you're trying to close out is giving every single thing they have. It's definitely the hardest game of any series.
---
What is the most important piece of advice you would give to the players currently in the playoffs?
– Kelsha
Do whatever it takes to win. It could be you cheering while your team is going on a run. It could be you getting the charge, getting the rebound, not shooting as many shots as you're accustomed to shooting. Whatever it takes to win, just stay present in that moment. That's what it's about at this point of the year and that's what everybody wants to see.
---
Have A Question For Jamal? Submit It Below!
Check back next week for another edition of the NBA Mailbag.