More than five years later, Keyon Dooling is still dealing with the fallout of the day that triggered him.
"There's still a negative perception of my breakdown," Dooling said over the weekend from California, while he was watching his son play baseball. "I have to prove to people that I'm healthy and strong. I'm not defined by that moment, but it was a defining moment in my life."
Dooling, then, knows what could be in the offing for Kevin Love and DeMar DeRozan — two All-Stars — who became the latest NBA players to detail their public battles with mental wellness. Love wrote a first-person account last week in The Players' Tribune of the panic attack he suffered earlier this season. DeRozan spoke last month of the depression he's dealing with during what may be his most successful NBA season.
New mental health initiatives afoot in NBA
Their disclosures came as the NBA and the National Basketball Players Association are close to naming a Director of Mental Health and Wellness, who will run an independent mental wellness program that is being jointly funded by the league and union.
The league has had programs dealing with wellness be part of the Rookie Transition Program, Team Awareness meetings with players during the season and its Player Assistance Program over the years. Players who've dealt with mental illness have provided testimony about dealing with the stresses of life as pro basketball player — the constant demands for money, attention, time and the like — in healthy ways. But the new office will be the most comprehensive program dealing with mental wellness created to date.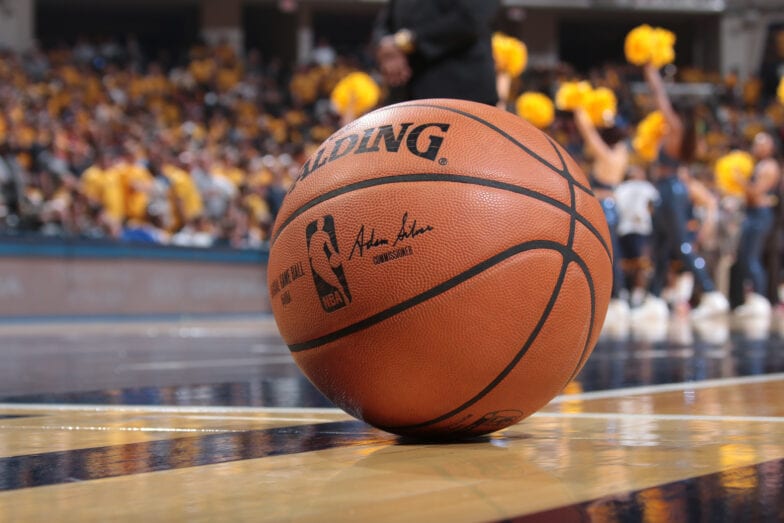 The mental wellness program — the product of almost a year of discussions between the league and union that began as the sides were working out the new Collective Bargaining Agreement — will allow players to seek treatment and counseling outside of the framework of their individual teams, if they want. Existing team physicians and other resources will still be available to them, too.
The new director will have authority and a significant role for players who seek his help. But it is not clear if the director will have the ability to unilaterally decide if a player dealing with a mental wellness issue should not play in a given game or games to deal with those issues, regardless of what the player's team medical staff may think.
This was a main point of contention, you may recall, between the Houston Rockets and forward Royce White, whom Houston selected in the first round of the 2012 Draft.
White wanted his own personal doctors, all of whom were experts in mental wellness, or third-party doctors who could act as a go-between, to have a say in determining an overall wellness program for him, which could have included consulting on decisions such as when his Generalized Anxiety Disorder was at a point that he would not be able to play on a given night. He says the Rockets agreed to help formulate a protocol that laid out a treatment plan for him going forward, while White played in the G League. But White was traded to the Philadelphia 76ers in the summer of 2013, having never played a game for Houston, before any formalized protocol was finalized. Other than a three-game stint with the Sacramento Kings the following season and a Summer League stint with the Clippers, White has not yet played in the NBA.
The new mental wellness program also dovetails with the league reviewing mental health and wellness policies and programs in the NBA, WNBA and G League. Late last year, the NBA hired the Jed Foundation to serve as an advisor on mental wellness issues. The Foundation, founded by Donna and Phil Satow in 1998 after their son, Jed, committed suicide, seeks to prevent suicides in teenagers and young adults. Its Chief Medical Officer, Dr. Victor Schwartz, has been reviewing the NBA's policies.
Schwartz has found strengths and gaps within individual teams, and has been working to fill some of the gaps at the team level.
The NBA has been drilling deeper into youth basketball as well, engaging programs like Jr. NBA and NBA Fit with wellness messages and programs, realizing that physical fitness is not all of total health. Mental wellness outreach will be a part of the inaugural Jr. NBA World Championships, a global basketball tournament for players 14 and under, that will be in Orlando next August.
Dooling: 'We internalize a lot'
Dooling is also part of the league's new initiatives.
In January, he started working as a Player Wellness Counselor, going around the league to talk with NBA teams and players about trying to deal with problems before they metastasize the way they did in Dooling.
Dooling was sexually abused as a child, first by a friend of his older brother, then by women in the Florida neighborhood in which he grew up. Dooling buried the events in his subconscious, going on to star at Missouri and was picked 10th overall in the 2000 NBA Draft by the Orlando Magic. He played 13 NBA seasons and became known as a good teammate, close with guys like Rajon Rondo when they were on the Boston Celtics together.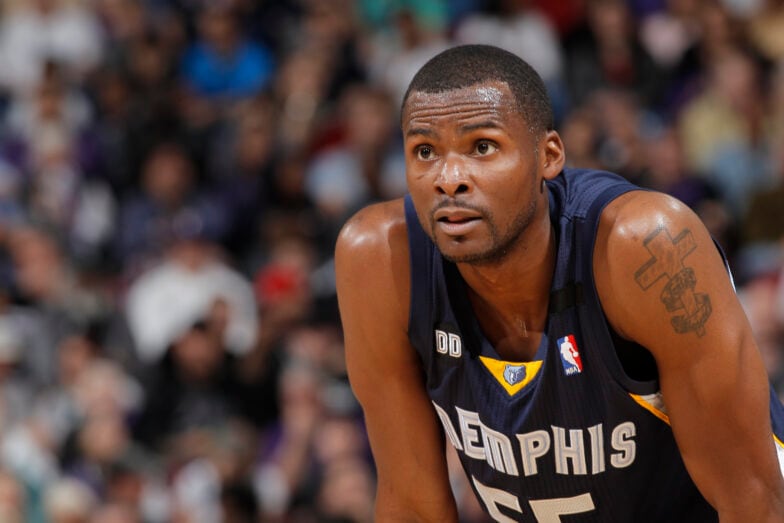 But Dooling was triggered when a man grabbed him in a restroom in Seattle in 2012, just after he'd agreed to re-sign with Boston. The event brought everything boiling to the surface. He began acting strangely and lost weight. His wife, Natosha, couldn't reach him emotionally; she called Dooling's mother trying to find out what was wrong, but no one knew — Dooling had never told Natosha about the abuse.
Finally, in August, 2012, Dooling's behavior concerned his neighbors outside of Boston, where he and the family had returned to get ready for the season. He was outside with his children when a neighbor thought he was playing too roughly with his kids and called the police. Police arrived at the house and didn't arrest him, instead taking him to a mental health facility, where he signed in voluntarily and spent a week there as doctors found levels of medication that allowed Dooling to process clearly as he began dealing with his breakdown.
… We're told, don't talk about it. Shut up. Suck it up. You're a man. And we develop this condition of not being able to express our emotions."

Former NBA player Keyon Dooling
It is a difficult thing for a professional athlete to be able to do, especially in real time, Dooling says.
"From my experience as a player, in order to make it to the apex in sports, you have to be almost flawless and perfect at every intersection," he said. "We're trained to just shut up and play. We're trained to not process and talk about our emotions, how we feel. The environment we come from. We don't process things. We internalize a lot. Our body acts out on us. It comes out in the form of anxiety, PTSD. A lot of people will self-care for the symptoms but they won't deal with the core issues. You have to do therapy. You have to make sure you have a great support system. There are a lot of variables you have to have to have total wellness."
Dooling will report to the new Director of Mental Health and Wellness, serving as liaison between players and the program resources.
"I can respond and I'm still pretty relevant," Dooling said. "I played against most of these guys. They see a safety net in me. I'll be providing them with support and resources. We'll be able to respond in real time, not only doing preventative stuff, but infrastructure that will outlive all of us … in 20 years, this program will be further advanced than it is now. It will be able to help not only ballplayers but society in general. If we start taking it seriously, society will follow that. We have the capacity to scale our model. The most important thing is to get that director in place so we can grow organically."
Others disclose mental wellness issues
So many players in recent years have acknowledged they were dealing with mental health issues while playing: Metta World Peace, Delonte West, the late Eddie Griffin, Larry Sanders, White, former WNBA star Chamique Holdsclaw and Hall of Famer Jerry West. And now, in the last few weeks, so have DeRozan and Love, along with the Washington Wizards' Kelly Oubre, who told NBCSportsWashington.com last week that he also has dealt with anxiety.
In The Players' Tribune story, Love detailed a panic attack he suffered Nov. 5 in a game against Atlanta. He said he was already "stressed" with family problems. After not feeling right throughout the first half, Love said everything "hit the fan" early in the third quarter.
"Coach (Tyronn) Lue called a timeout in the third quarter," Love wrote. "When I got to the bench, I felt my heart racing faster than usual. Then I was having trouble catching my breath. It's hard to describe, but everything was spinning, like my brain was trying to climb out of my head. The air felt thick and heavy. My mouth was like chalk. I remember our assistant coach yelling something about a defensive set. I nodded, but I didn't hear much of what he said. By that point, I was freaking out. When I got up to walk out of the huddle, I knew I couldn't reenter the game — like, literally couldn't do it physically."
Love said Lue came up to him during the timeout, but he ran past him into the Cavs' locker room.
"I was running from room to room, like I was looking for something I couldn't find," Love wrote. "Really I was just hoping my heart would stop racing. It was like my body was trying to say to me, You're about to die. I ended up on the floor in the training room, lying on my back, trying to get enough air to breathe."
This came after DeRozan acknowledged that a tweet he sent out the morning of the All-Star Game — "this depression get the best of me" — was far more than his quoting Kevin Gates' song "Tomorrow." DeRozan's battles with depression, a condition that was exacerbated in recent months by the illness of his father, Frank, who's been in an L.A. hospital with serious medical issues.
"Honestly, the response, I can honestly say that I wouldn't have even thought how the response, how it came out, I wouldn't have thought I'd ever gotten anything like that," DeRozan told me recently. "Especially me. I've never been one who wanted any type of attention, good nor bad. The response I got from people was so uplifting, positive, refreshing. It's crazy. It's crazy. But it made me feel good. You just look at certain things. People say 'you helped me. Because if you're going through something like this, I can get through it.' It's incredible. By far one of the most incredible things in my career that I've witnessed outside of basketball."
The National Institute of Health's National Institute of Mental Health estimates that, in 2016, more than 44 million Americans suffered from some form of mental illness, ranging from mild to moderate to severe, and impacting more than 18 percent of all U.S. adults.
Of that 44.7 million, all with what NIMH calls AMI — Any Mental Illness, defined as a mental, behavioral or emotional disorder — 10.4 million had a Serious Mental Illness (SMI), defined as "a mental, behavioral, or emotional disorder resulting in serious functional impairment, which substantially interferes with or limits one or more major life activities."
Title I of the Americans With Disabilities Act, passed in 1990 and which bars discrimination against individuals with mental health issues, requires an employer to provide what the Act calls "Reasonable Accomodation" to qualified individuals with disabilities, "unless to do so would cause undue hardship." Reasonable Accomodation, according to the ADA, should allow the employee to "perform the essential functions of the position."
ADA cites as an example a cleaning company that rotates its staff to different floors of a building on a monthly basis.
"One crew member has a psychiatric disability," the ADA example continues. "While his mental illness does not affect his ability to perform the various cleaning functions, it does make it difficult to adjust to alterations in his daily routine. The employee has had significant difficulty adjusting to the monthly changes in floor assignments. He asks for a reasonable accommodation and proposes three options: staying on one floor permanently, staying on one floor for two months and then rotating, or allowing a transition period to adjust to a change in floor assignments. These accommodations are reasonable because they appear to be feasible solutions to this employee's problems dealing with changes to his routine. They also appear to be effective because they would enable him to perform his cleaning duties."
Whether Reasonable Accommodation will be a part of the new NBA/NBPA program is also uncertain.
Critical next steps loom for players, teams
For years, the NBA left decisions about players' fitness to play in games while dealing with mental wellness issues to the individual team's physicians, many of whom were not experts in mental health. The Dallas Mavericks were the first team, in 2000, to employ a full-time psychologist, Dr. Don Kalkstein, as the Director of Sport Psychology/Mental Skills. But now, many teams do.
The Indiana Pacers, for example, hired Dr. Chris Carr as their Team Performance Psychologist in 2011. He has an office at the team's practice facility, and frequently travels with the team on the road.
"I think he's a tremendous resource for all our guys," Pacers GM Kevin Pritchard said Sunday. "At some level, everybody uses him for a sounding board, some deeper than others. We give our players full access. We talked about it early, and our players feel like it's important, too. Not only do we give them the resource, but they have to use it."
Pritchard says the team is not privy to the details of conversations Carr has with team employees — which are not limited to the players.
"We all want to have a stake in our players' health and wellness. We don't look at them as just players; we look at them as human beings. We want to help not only our players, but our coaches, everybody. Dr. Carr is not just with the players. He helps us all communicate better."
But the issue of who decides the best course of action for a player — program director, or team, or some combination of both in conjunction with the player — is still a salient one.
Teams don't even know, by way of contrast, if one of their players is in the league's Drugs of Abuse program, until after the player fails multiple drug tests or doesn't comply with a mandated treatment program. The medical director of the program is the only person with that information; once it's determined a player isn't in compliance, he can be suspended or, ultimately, terminated from the league.
But there is no arguing with the medical director, unless the player can provide "clear and convincing" evidence, per cap expert Larry Coon's invaluable FAQ, to the league's grievance arbitrator that he was not at fault or negligent for the presence of a drug of abuse or sports enhancing drug. (The grievance arbitrator has the authority to reduce or rescind the player's penalty.) The player could argue, for example, that he didn't know or suspect he was taking a banned substance.
What is clear is that the new program will be run independently of the teams, league and union.
"We don't want players to be discouraged from getting help when they need it because they're concerned that it will get back to the team, or it may affect their play, or it may affect their next contract," NBPA Executive Director Michele Roberts told SB Nation's Paul Flannery in an interview last month.
Yet even that can be debated when it comes to wellness.
What role should transparency play?
White is one of 6.8 million adults (3.1 percent of the U.S. population), according to the Anxiety and Depression Association of America, who lives with GAD. People with GAD, according to the ADAA, "may anticipate disaster and may be overly concerned about money, health, family, work, or other issues. Individuals with GAD find it difficult to control their worry. They may worry more than seems warranted about actual events or may expect the worst even when there is no apparent reason for concern."
But White believes, strongly, that transparency when it comes to mental wellness is crucial. Even something as seemingly innocent as anonymity for players who use the new wellness program, White argues, helps contribute to the continued stigma about mental wellness. No one, for example, would seek anonymity if they had a sprained ankle or separated shoulder. Why, then, is this treated differently, he asks?
"The articulated aspiration for a union that would call for a new policy, kind of in its genesis, should set the bar really high," White, now playing his second season for the London Lightning of the National Basketball League of Canada, said by phone Saturday.
"The height of the bar shouldn't be that players need anonymity when it comes to mental health issues, which is what (Roberts) suggested, that everything's going to be kept private, with the independent people," White said. "The articulated aspiration should be a collaborative and comprehensive program that involves all of the parties involved, that is going to be founded and based on a newly introduced knowledge of what mental health is. And that's going to take the owners being educated; it's going to take the GMs being educated, and the coaches and the trainers and the ballboys and the players and everybody else, up and down the line. When that happens, the players won't need anonymity."
White argues that Love's disclosure exemplifies the problem of granting or desiring anonymity.
Maybe a player still does want to keep the anonymity … well, then, that's up to the player. But don't set the standard so that the players who would be up front, like me, are actually then persecuted for being up front."

Former NBA player Royce White
"Think of what Kevin Love said about his panic attack, and think of the pressure that it added that he couldn't tell his teammates," White said. "Think of the consequences of him not being able to tell his teammates. Those same consequences, you could map onto management as well, and the ownership. Ideally, and what we are seeing and continue to see, is the sort of optimal support and treatment plan for people with these conditions is that people with these conditions be afforded the opportunity to come forth with their struggles openly, and communicate them on an ongoing basis.
"The reason why anonymity is kind of the default is because people have conceded that when certain decision-makers get a hold of certain information, they will do corrupt things with it. That shouldn't be the system. We have to be able to get over the hurdle of things like that. The reason they created HIPAA (the Health Insurance Portability and Accountability Act, which keeps medical information confidential) is … why? Because people don't want other people to have their medical information, because they'll do unjust things with that information …
"I know the NBA is a big corporation, but when it comes to decision-making, there's not that many parties involved. How many owners are there? There's an ownership group; it can't be that many. It's a situation where you could give a baseline education to where anonymity is maybe no longer needed. Maybe a player still does want to keep the anonymity … well, then, that's up to the player. But don't set the standard so that the players who would be up front, like me, are actually then persecuted for being up front."
White also notes that the new program lays out many ideas he has been advocating since 2012, including bringing in outside experts like the Jed Foundation who can help fill in some of the gaps in the league's knowledge and protocols. White has had no issues in Canada.
"One of the misconceptions is that I was really asking for much in the first place," he said. "There's no special formula or plan that I really need. All I'm saying is that should be an issue, is there a system that we can properly deal with it? … Here in Canada, the traveling isn't the same, so there wasn't a huge conversation about that. And as far as the mental health side goes, the owner straight up told me, 'you have anxiety. I know a lot of people who have anxiety. If you ever need any help or any support when it comes to anxiety, don't be afraid to come to me and we'll figure things out.' That's it. That's the potential of what support looks like."
Dooling often tells the story of when his father died in 2009, and how, in the course of burying him, people he knew came up to him and asked for money ("almost $200,000," he says), asked for pictures, and autographs, and jobs. He felt like he never really got a chance to mourn his loss. How does someone process that in a healthy manner?
"A lot of things are sexy on the surface, like money and fame," Dooling said. "But people try to run scams on us. Family members might try to take advantage of us. We're often thrust into the patriarch position and we might be the youngest member of the family … when it was time to pay the bill, all the family members look the other way.
"You internalize those things. And it can have an impact on your body … but we're told, don't talk about it. Shut up. Suck it up. You're a man. And we develop this condition of not being able to express our emotions. Because I chose to go to therapy there have been a lot of members of my family who've gone to therapy as well. It forced them to look at their own issues. My kids, my wife, my mother, my siblings, they've started to do their work."
* * *
Longtime NBA reporter, columnist and Naismith Memorial Basketball Hall of Famer David Aldridge is an analyst for TNT. You can e-mail him here, find his archive here andfollow him on Twitter.
The views on this page do not necessarily reflect the views of the NBA, its clubs or Turner Broadcasting.