Q&A: After 14 seasons, Hornets veteran Williams living 'blessed' NBA life
Former No. 2 overall pick has become trusted voice in Charlotte's locker room

Marvin Williams is fine with his "old man" moments.
He's got enough young(er) teammates in the Charlotte Hornets' locker room to qualify as one of the old heads. So, the 14-year NBA veteran insists that it's best to embrace the role rather than trying to deny the reality of his situation.
But that doesn't mean he doesn't enjoy turning the clock back every now and then, as he did Saturday night at State Farm Arena with a monster dunk over Atlanta Hawks center Alex Len.
Williams caught the ball on the wing, drove to the basket and rocked the rim and Len.
"It's been a while," he joked afterwards. "Some of the guys say that I'm good for one a year, so I guess that was my one."
His highlight dunk was one of the punctuation marks on spectacular night for Williams, who finished the game with a season-high 27 points for a Hornets team trying to finish the pre-All-Star weekend portion of the season with a bang.
"At this point everybody is jockeying for playoff positions in both conferences and every game counts," Williams said. "We understand that the break is right around the corner but we still have work to do before the break. We just have to take it one game at a time and just focus on each game as much as we can. We have to try to go in to the break with some momentum and then continue building that momentum after the break."
The ability to compartmentalize the season in that way comes easy to Williams now, years after entering the league with all of the hype that comes with being the No. 2 pick in the 2005 Draft.
After playing off the bench during his freshman year at North Carolina, Williams — the ACC Rookie of the Year — played the role of hero in the Tar Heels title-game win. His tip-in with 1:26 to play broke a 70-70 tie as the Tar Heels went on to a 75-70 win over Illinois.
Williams was a critical piece for a Hawks team that snapped a decade-long playoff drought in 2007-08, growing and developing in his early years in the league alongside Celtics center Al Horford, 2005 Slam Dunk champion Josh Smith, veteran All-Star Joe Johnson, youngster Josh Childress, future Cavaliers coach Tyrone Lue and others.
Now he's trying to play a similar role on a Hornets team led by All-Star guard Kemba Walker, as the Hornets try to grind their way into the playoffs in coach James Borrego's first season.
Williams, 32, is a grinder on and off the court. He earned his degree in African-American studies from UNC in 2014 after spending nine years in summer school and taking classes during the season to finish what he started. He spoke to NBA.com's Sekou Smith about his journey, the Hornets' future and more.
* * *
Sekou Smith: Has it sunk in for you just how long 14 years is in the grand scheme of things, how long that is in an NBA career? One day you're a teenager trying to figure it all out and the next, you're the old head in the locker room.
Marvin Williams: [Laughing] Only when I wake up in the morning, man. That's the only time I think about it to be honest.
SS: But it is something in this league, the hard work it takes to have the longevity you've had. Did you find yourself at this stage of your career paying forward the words of wisdom you received from your veterans when you came into the league? Are you whispering in the ears of [Charlotte rookies] Miles Bridges and Devonte' Graham about what it takes to have real staying power in this league?
MW: I've been so blessed, man. So blessed. Obviously, you know I started here in Atlanta. And to still be here in my 14th year, it's been a true blessing. But I do look at the young'uns — Malik [Monk] was I think 19 and here's Miles at 20, you know how we were at that age. It's hard to figure it all out, it's hard. You're trying to learn a lot in a short period of time. But these guys are so talented, so gifted. So it is fun to watch them grow. They are all really hard workers. They have the right attitude. So what you're trying to do as a vet is model the right behavior, help them whenever and wherever you can. They have such bright futures in this game, so you just try and help out when you can and don't overdo it, but be as supportive as possible while also taking care of your own business on a daily basis.
For me, I remember me and [Josh Smith] used to come out here at 19 and 20 and barely even stretch and then play 35 minutes and not even feel it the next day. It's crazy what the body can do when you're a young guy. Now it takes me 30 minutes to get loose."

Hornets forward Marvin Williams
SS: How different are things for your now, working to stay on top of your game mentally, physically and emotionally? There are a lot of your contemporaries who either were in the league straight out of high school or guys you came up with who didn't make it this far, who didn't last this long.
MW: That's the thing that cracks me up. For me, I remember me and [Josh Smith] used to come out here at 19 and 20 and barely even stretch and then play 35 minutes and not even feel it the next day. It's crazy what the body can do when you're a young guy. Now it takes me 30 minutes to get loose. Physically, I feel fine. Once you warmed up and locked in, it is what is. But you can't just roll it out there and show up like you did early on. There's so much to the preparation that you just don't always understand when you first step into this man's league. It can blow your mind if you don't adjust and it can cost you if you don't get up to speed quickly.
Looking back, it's so important to have those times in my career when I'm in a locker room with Stack [Jerry Stackhouse] and T-Mac [Tracy McGrady] and you know, guys like Joe Johnson, Tyronn Lue and Mike Bibby as they were getting older, to shine some light on the process you have to go through. I got a chance to play with Richard Jefferson in Salt Lake City with the Jazz, older guys who had been around who really understood what it takes to do this at the highest level, I picked up things from all of them, each and every one of them, and put them in my bag. You have to. I can't stress enough how invaluable those experiences were to me and my career.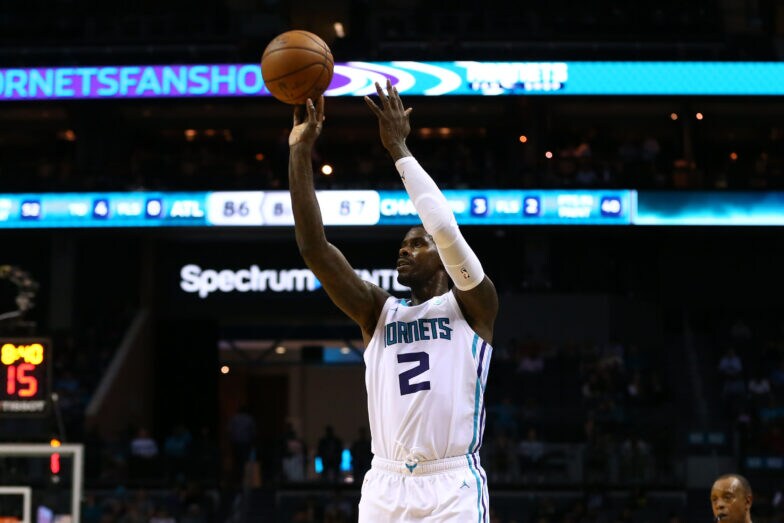 SS: I know the methods have changed in terms of training, preparation, rest and the physical and emotional wellness you have to pay attention to. But how different is the game technically, between those lines on the floor?
MW: It's different, it's big-time different. There is so much emphasis on pace and space, a lot of us have had to reinvent ourselves over the years. Everything is the 3-point shot now. I remember 'big-to-big.' And now, if you said 'big-to-big' to most of the guys on our roster they'd have no idea what you are talking about in the pick and roll. It's just not like that anymore. There's so much [defensive] switching going on. I mean, we did it back with Woody [former Hawks coach Mike Woodson] and got crushed for it. It turns out he, and in turn we, we were really ahead of the curve. It doesn't get talked about much, but we were one of those teams back in 2007 and 2008 that had the type of personnel to play the way everybody is playing now.The entire league is doing it now. So yeah, it's different, drastically different. But it's definitely fun to play this way.
SS: What do you think some of those Hawks teams you played on would look like in today's NBA? You had the right idea in terms of the size and athleticism, the length and all that. You didn't shoot it as well as group compared to the way teams are playing now, but there was certainly a lot to work with in terms of raw materials.
MW: There's no way we were up to the standard in terms of shooting. No way. But I've definitely benefitted from playing the way we did in those early days under Woody. Nothing has felt uncomfortable for me since then, not in Utah or here with the Hornets, because of how we approached the game my first six or seven years in the league. Switching on the ball, switching off the ball, having to guard bigger guys, having to guard smaller guys. All of that, operating the way we did, has helped get to this point and influenced the player I've been and have become over all these years. I bring that with me every day, every night when I put that Hornets jersey on it's about the entire journey for me.
We've got accomplished guys on this roster, from Tony Parker and Nic Batum to some of our younger guys, too. So when we do things collectively, I think we're more than good enough."

Marvin Williams, on the 2018-19 Hornets
SS: I'm glad you got us back to the Hornets. What is the ceiling for this team? You guys played .500 ball without Cody Zeller available and in the lineup and stayed in the playoff mix. How high can you guys rise down the stretch of this season?
MW: The biggest thing for us is we have to continue to work to finish games. Our defense throughout the year has come and gone, and you can see that in the results we've had. When it's on point we usually win and when it's not, we struggle. So we've got to continue to work to finish games. We've had too many where we've been up 20 or been up 17 or 18 points and then we trick the game away. We've had some really good wins and some really tough losses, just like every team to this point in the season. No one's perfect, but we have to try and limit those struggle games from here on out if we're going to be the team we think we can be. Because we can't make it if we don't come out on a consistent basis and establish ourselves on the defensive end.
SS: We both know there have always been questions about the supporting cast around Kemba and whether or not it was a good enough group to help do for the Hornets what the supporting cast elsewhere has done for other All-Star players in the East and around the league. What's it going to take for you guys to take it to another level?
MW: I think the one thing about us, and obviously everybody talks about Kemba needing another big [name] guy with him, but the way our team is assembled, we've got a lot of guys who are good at what they do. We've got accomplished guys on this roster, from Tony Parker and Nic Batum to some of our younger guys, too. So when we do things collectively, I think we're more than good enough. Now we don't really have another guy who's going to go out there and get us 20 a night. Jeremy Lamb is probably the other guy on our roster who is the best scorer. And he's had a hell of year. But the bottom line is we have enough to get into the playoffs. I feel like we have guys who know their roles and understand that we all mean beyond just that next game. We have more than enough to get into the playoffs.
SS: And once you get there?
MW: What did KG say? Anything is possible [laughing], right? I believe that. We believe that as a group.
* * *
Sekou Smith is a veteran NBA reporter and NBA TV analyst. You can e-mail him here, find his archive here and follow him on Twitter.
The views on this page do not necessarily reflect the views of the NBA, its clubs or Turner Broadcasting.