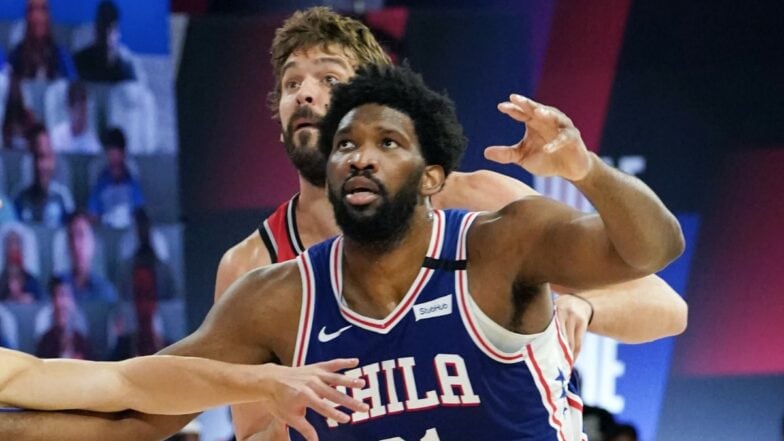 Philadelphia 76ers center Joel Embiid suffered a right hand injury in the first half Wednesday night against the Toronto Raptors and did not return.
Embiid appeared to get hurt while attempting a rip-through move vs. Marc Gasol.
Embiid was evaluated at halftime and X-rays are negative, reports Serena Winters of NBC Sports Philadelphia.
Winters also reports Embiid was scheduled to play limited minutes in his return to action after missing previous game with a left ankle injury.
Embiid finished with five points, nine rebounds, one steal, one block and five turnovers in 14 minutes.
The Raptors won 125-121.