Jimmy Butler, Dwyane Wade call out teammates after tough loss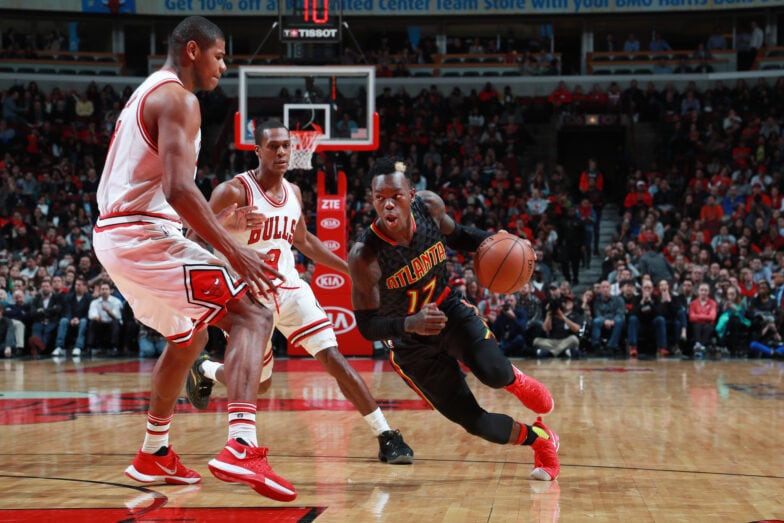 Jimmy Butler and Dwyane Wade combined for 73 points Wednesday night, but the Chicago Bulls let a 10-point lead slip away down the stretch in an excruciating 119-114 loss to the Atlanta Hawks.
Both stars questioned the team's desire afterward.
Wade focused on the younger players, saying, "I'm 35 years old, man. I have three (NBA) championships. It shouldn't hurt me more than it hurts them. They have to want it."
Butler said his team doesn't deliver effort on a consistent basis and doesn't take losses as hard as it should.
"If you're not (mad) after you lose every game, something's wrong," he said. "This is your job. This is supposed to be what you love to do. Not everybody looks at it this way. I want to play with guys who care and play hard and want to do well for this organization, that want to win games."
Dwyane Wade, Jimmy Butler explode after #Bulls' collapse against Hawks: https://t.co/vft6W5m36v pic.twitter.com/q4YJGwCOef

— Vincent Goodwill (@VinceGoodwill) January 26, 2017
A few hours later, Wade took to Twitter to drive his point home…
Mood pic.twitter.com/RgGNH7mRcu

— DWade (@DwyaneWade) January 26, 2017
Dwyane Wade, Jimmy Butler rip teammates, who then take to Twitter – Chicago Tribune https://t.co/PrwatINIdB

— K.C. Johnson (@KCJHoop) January 26, 2017
Perhaps the criticism from Butler and Wade will motivate the Bulls, who fell to 23-24 and remain one game up on the Milwaukee Bucks for the eighth and final playoff seed in the Eastern Conference.