NBA Season Restart 2019-20
Disney World Diary: Why don't you come along for the ride?
Bicycles have helped liven up life a bit on the NBA campus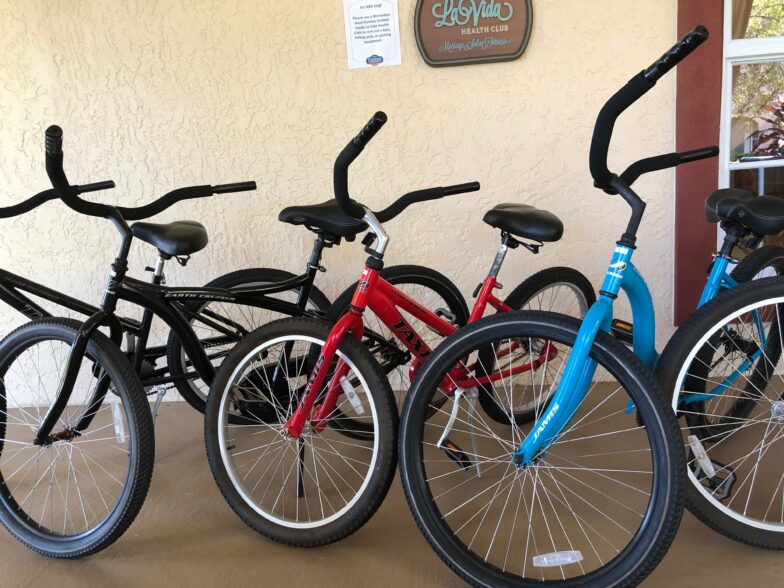 ORLANDO, Fla. — This patch of Earth is swarming with tall people, basketballs, buses, virus testers … and bikes.
This isn't the Tour de France but more like the Tour de Campus, where men and women on bikes is the preferred option for those looking for exercise and fresh air and maybe a reason to reclaim their childhood. There aren't many things to do for hundreds of people occupying the NBA ecosystem at Walt Disney World, and so riding bikes has become a thing.
Some players and personnel who planned this trip properly had the bright ideal to bring their own bikes. Others are renting them from the hotel — if they get to them quickly enough. It's not unusual for the bikes to disappear from the rack by late morning, and then you must hope that someone's legs begin to complain. There's no time limit on the bike rentals; just make sure to return them before closing time.
Therefore, I had the sneaky suspicion of daily crimes being committed: bike hoarding. The guilty somehow go unpunished and the victims are left waiting and frowning and finally surrendering and resorting to jogging, which as you know isn't as much fun.
But wait! There are suddenly more bikes for rental! Someone got the message, or maybe the habitual riders simply got bored and moved onto something else.
In any event, I snagged my first bike yesterday and … woosh. The bikes are pretty basic, no gears to shift, but they're well-maintained and the land is flat. That makes the pedaling smooth and the path ahead is open. The absence of tourists on the property means you can ride in the spacious parking lot, or on the road, or along a walking trail down by the lake (watch out for snakes).
In the past few days I've seen referees on bikes, players on bikes (couldn't exactly make out their faces; they whizzed by), coaches on bikes, general managers on bikes. There's no speed limit and even so, nobody is around to enforce it and few humans to crash into.
And so grown men and women are zooming around, working off stress or that day's dinner, starting at dawn and ending around sunset. My ride was carefree and wonderful, a chance to explore and forget momentarily why I was here. The last time I rode a bike was when I taught my daughter; she's now 22 so you can do the math.
But, as they say: You never forget how. The first few pedals were wobbly; minutes later, they were Lance Armstrong-like. The grip on the handle bars never felt more secure. The still wind and stifling humidity suddenly disappeared. I felt for the soul who was sitting back at the rental place, waiting his turn.
The bike is now part of my routine. Maybe not daily; there's work to be done. But when time permits and the muscles allow, the bike will be my escape. At least in theory. Because here at the NBA campus, sealed off from the outside, no matter how long or fast you pedal, you can only travel so far.
* * *
Shaun Powell has covered the NBA for more than 25 years. You can e-mail him here, find his archive here and follow him on Twitter .
The views on this page do not necessarily reflect the views of the NBA, its clubs or Turner Broadcasting.