Pistons waive veteran Joe Johnson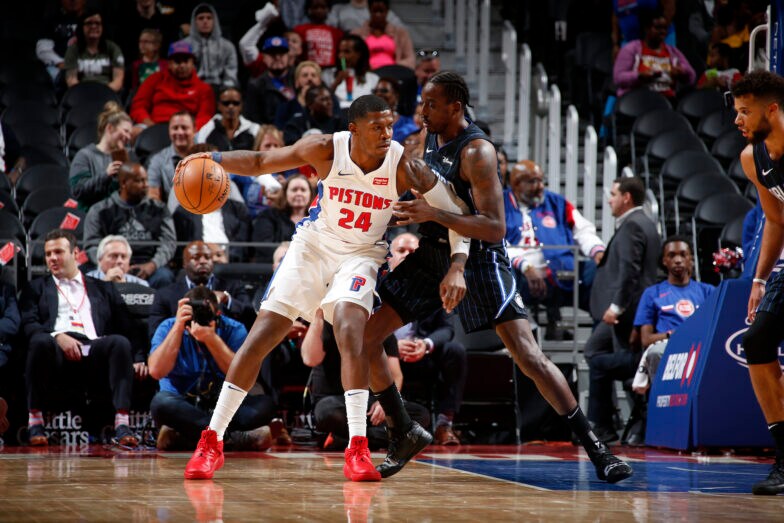 The Detroit Pistons waived veteran Joe Johnson, the team announced on Monday. The move was first reported by Adrian Wojnarowski of ESPN.
The Pistons are waiving Joe Johnson, league source tells ESPN.

— Adrian Wojnarowski (@wojespn) October 21, 2019
Johnson signed a partially guaranteed one-year deal with the Pistons in September. The six-time All-Star was out of the NBA last season, but won MVP of the BIG3 League this summer.
The 38-year-old last played in the NBA during the 2017-18 season, splitting that campaign between the Utah Jazz and Houston Rockets. He averaged 6.8 points and shot 40.6% in that season. Johnson was one of the NBA's top scorers in the late 2000s and early 2010s as a member of the Atlanta Hawks.
Johnson's teams reached the playoffs each season for the final decade of his NBA career ('07-08 through '17-18) and he is a career 16.1 ppg scorer (44.1 FG%, 37.1 3P%).
The Pistons filled their open roster spots with Christian Wood and Khryi Thomas.
Johnson had come to Pistons camp with a non-guaranteed contract. Pistons deciding to use roster spots for Christian Wood and continued development of young guard Khryi Thomas. https://t.co/xeHcJvD0QA

— Adrian Wojnarowski (@wojespn) October 21, 2019