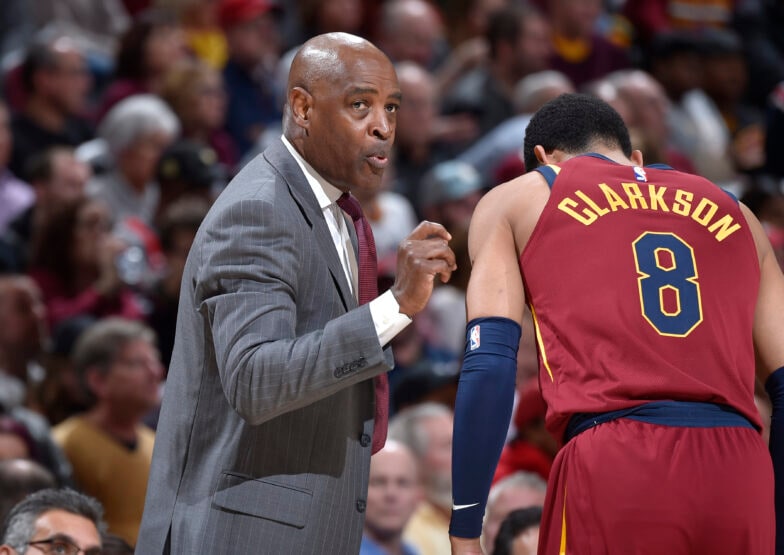 INDEPENDENCE, Ohio (AP) — Cavaliers assistant coach Larry Drew says he's "very disappointed" the team has not restructured his contract.
Drew has been asked to fill in as head coach on an interim basis after the team fired Tyronn Lue on Sunday following the team's 0-6 start. Drew has asked for guarantees if he's going to take over the rebuilding team, but as of Tuesday evening, the Cavaliers had not given him any.
Before Cleveland hosted Atlanta, the 60-year-old Drew said "there are no updates, which I'm very disappointed about." Drew said he assured the Cavaliers he would remain professional during the negotiations. He promised he wouldn't quit.
Drew said the Cavaliers have told him it's possible they'll bring in a full-time replacement for Lue. If that happens, he would slide back to his assistant's role.
The team has been a disappointment so far this season, its first since LeBron James left for the second time as a free agent.
* * *