Welcome to a world where 3-pointers rain, where ankles are sprained, where defenders are left frazzled, and fans are left dazzled.
This is the Stephen Curry Experience, which is unlike any other, where the spotlight belongs to the basketball star who does whatever he pleases. He is not the strongest player, nor the biggest, nor the quickest, nor the most physically gifted. And yet when Curry takes the stage he is in full command. His skills and tenacity allow him to put on a show that allows us to appreciate who he is and what he brings to the NBA, which is quite significant.
Steph Curry was not ticketed for NBA stardom at an early age, not like your typical legend. He went to a small high school where he wasn't highly regarded, and then a small college because the bigger schools looked elsewhere. And yet he was born with NBA blood, the son of a great shooter who played 16 seasons in the league. That was his advantage. That was his leverage.
Steph learned the lessons taught by his father Dell and that put him in position to realize a pair of dreams — his own, and that of the proud father, who wanted Steph to go further than he ever did.
If it's true that you never get a second chance to make a first impression, well Steph Curry didn't need one.
He dropped hints the first time he put on an NBA-issued uniform, at the 2009 Summer League in Las Vegas where he buried his very first shot (from above the 3-point line of course) and showed the trademark shooting form that would serve him well in the league.
Even better, Curry showed the slick handles and court vision needed to prosper as a point guard; those were initial questions that NBA people held about him, questions that were answered immediately and affirmatively.
Curry carried the slights he received and heard during high school and college and used them as motivation at the next level. He didn't have a choice; he was in the big-boy league now and the ultimate proving ground. Plus, he had the last name — Curry – that carried a degree of expectations. 
He was selected with the 7th pick of the 2009 draft by the Warriors, after two point guards were chosen ahead of him. He used a strong finish to his rookie season to place runner-up for Rookie of the Year and averaged a very respectable 17 points and almost six assists. The Warriors and Curry were made for each other; the franchise desperately needed a foundational player and Curry needed to be wanted and valued. Finally.
The bonus with Curry right away is his ability to entertain. He's a born showman, willing to take a risk to get a reaction. Actually, there is very little risk when it comes to Curry's cunning on the court. Because he trains relentlessly on his ball-handling, Curry is able to throw defenders off-balance to create space. This comes in handy when he needs room to launch a shot, and also when he wants to beat a hasty path to the hoop. In this sense, the creative dribble is what sets Curry apart — literally — from others.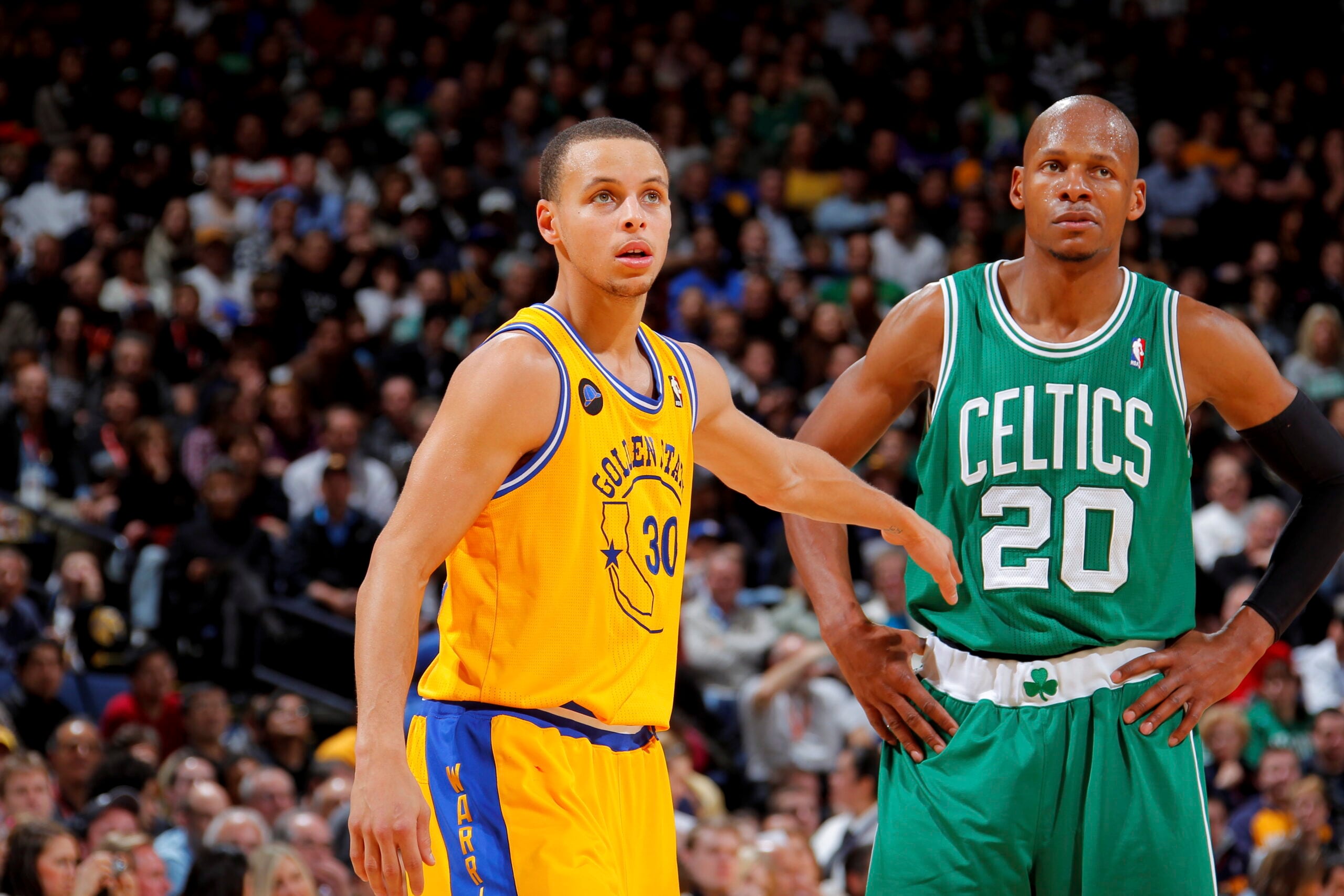 You can have style, but in order to be taken seriously in this game, you must add substance. Such was the case in 2015 when Curry led the Warriors to their first NBA title in 30 years. It was a confirmation of his greatness, where he followed an epic season with a stellar post-season sprint to the champagne bottle. And it launched an everlasting legacy — for him and the Warriors — the player and the team that owned the last half of the decade. Opposing players and teams and announcers were left grasping to understand the magnitude of it all.
What does a big shot sound like? How is it measured? In octaves, in roars, in gasps?
Well on Feb. 28, 2016, a sellout crowd in Oklahoma City and a national TV audience found out. Curry took the ball in the final seconds of a game that the Warriors trailed by two points, refused to call timeout and calmly did what he does. The shot he made to win in overtime was his 12th 3-pointer that night, tying the NBA single-game record, and it was brilliant … in any language.
Curry won three titles in four years. It was an amazing stretch of brilliance and accomplishment, a dynasty for its time and for a franchise player who was the centerpiece of it all.
Curry spoke often about "being in the moment" and taking time to enjoy the journey, which is easy to do when the journey is paved with gold bricks. There is not only a joy that Curry gives fans, there's also the joy that he brings to himself. Basketball is clearly better off with him in that moment.
If your craving is basketball entertainment, and if your team loyalty can be put aside momentarily, then you are a Stephen Curry fan.
That's because he supplies it all: Buckets galore, basketball trickery, sleight-of-hand dribbling and X-ray court vision. He's made for the digital age, where his exploits are shared around the world almost as soon as they happen. There are highlight reels, and then there are Steph Curry highlight reels. No defender is safe from being exploited once they enter the Steph Curry Experience, and neither are you. So please view with caution: Before you enjoy this mixtape, get your ankles taped.