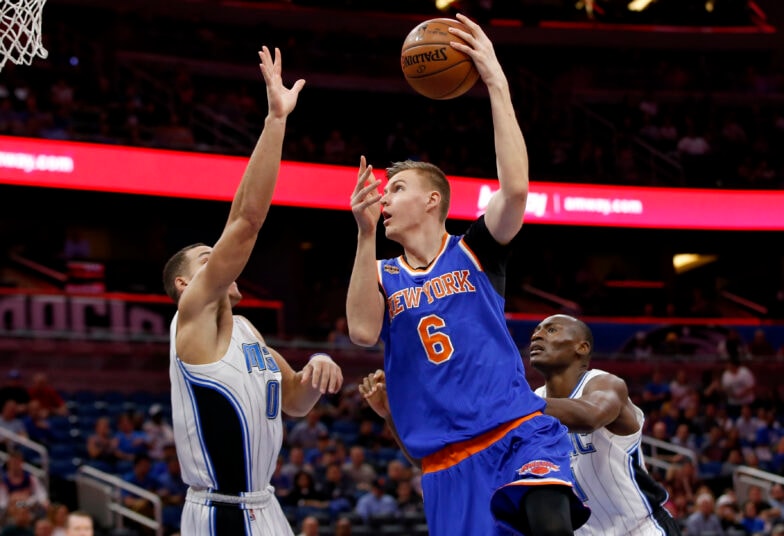 With 50 or so days to go until the 2017-18 NBA season begins, it's time to continue dreaming of what might be in the NBA in the months to come. With that in mind, we've got three players in the Eastern Conference who could make the turn to superstardom.
– Three players poised for Western Conference stardom in 2017-18
* * *
Bradley Beal, Washington Wizards
Beal has been mentioned as a potential breakout star heading into each of the past three seasons and he's in that category again this season. With the migration of superstar talent to the Western Conference (Paul George, Jimmy Butler and more) there is an opening for a perimeter star to step into that All-Star void in the Eastern Conference.
Beal is coming off of a career season that saw him play in a career-best 77 regular season games wile averaging career highs in points (23.1) and assists (3.5) while shooting better than 40 percent from beyond the 3-point line and career-highs from the floor (48 percent) and free throw line (82 percent). Beal showed in the playoffs that he could take his game to the next level, as both a scorer and overall competitor. He's an underrated two-way player, big and physical enough to guard small forwards while also shifty enough to deal with guards as well. He and John Wall have worked hard to solidify their chemistry and Beal should have an excellent shot at joining Wall on the Eastern Conference All-Star team this season.
Avery Bradley, Detroit Pistons
When Celtics boss Danny Ainge traded Bradley to Detroit to kick off a summer makeover for the Boston Celtics, he traded away one of the most underrated players in the league. Bradley's opportunity to shine in Detroit will come with his continued work as one of the best defensive players in the league. He's a relentless on-ball defender with the quickness, athleticism and physicality to guard three positions soundly.
The Celtics leaned on him time and again to lock down the opposition's best perimeter player, which freed up All-Star point guard Isaiah Thomas to cultivate his role as the best fourth-quarter scorer in the league. But Bradley is more than just a defensive stopper. He's undersized at 6-foot-2 and 180 pounds but proved to be an effective scorer (16.3) and rebounder (6.1) for his position in his final season in Boston. Much of his success this season will depend on the trust and relationship he develops with Pistons coach Stan Van Gundy. If Bradley's track record is any indication, his career should blossom in Detroit.
Kristaps Porzingis, New York Knicks
With the hopes of a franchise and its loyal and long-suffering fan base on his shoulders, Porzingis is poised to turn his seemingly unlimited potential into tangible returns this season for the Knicks. Porzingis showed solid improvement from his rookie season to his sophomore campaign, but didn't take the quantum leap some predicted and others expected in that span.
His third NBA season, though — one free of the shadow cast by Phil Jackson's influence (or lack thereof) on the franchise and daily operation of the team — could provide the launching pad Porzingis needs to take his game to another level. No player in the league can present the sort of size (7-foot-3 and a bulked up 240 pounds) and skill (18.1 points, 7.2 rebounds, 2.0 blocks and 36 percent shooting from deep) package that the man Kevin Durant dubbed "The Unicorn" brings to the party. He'll have to perform under the weight of New York-sized expectations and he is just 22. But there's so much work with in Porzingis that the time is now for the Knicks. And with Carmelo Anthony's time with the Knicks likely winding down, there's no doubt that now is the time for Porzingis.
Sekou Smith is a veteran NBA reporter and NBA TV analyst. You can e-mail him here, find his archive here and follow him on Twitter.
The views on this page do not necessarily reflect the views of the NBA, its clubs or Turner Broadcasting.