The NBA unveiled the Kareem Abdul-Jabbar Trophy for the league's annual Social Justice Champion award before the Nuggets-Lakers game on Sunday.
---
---
---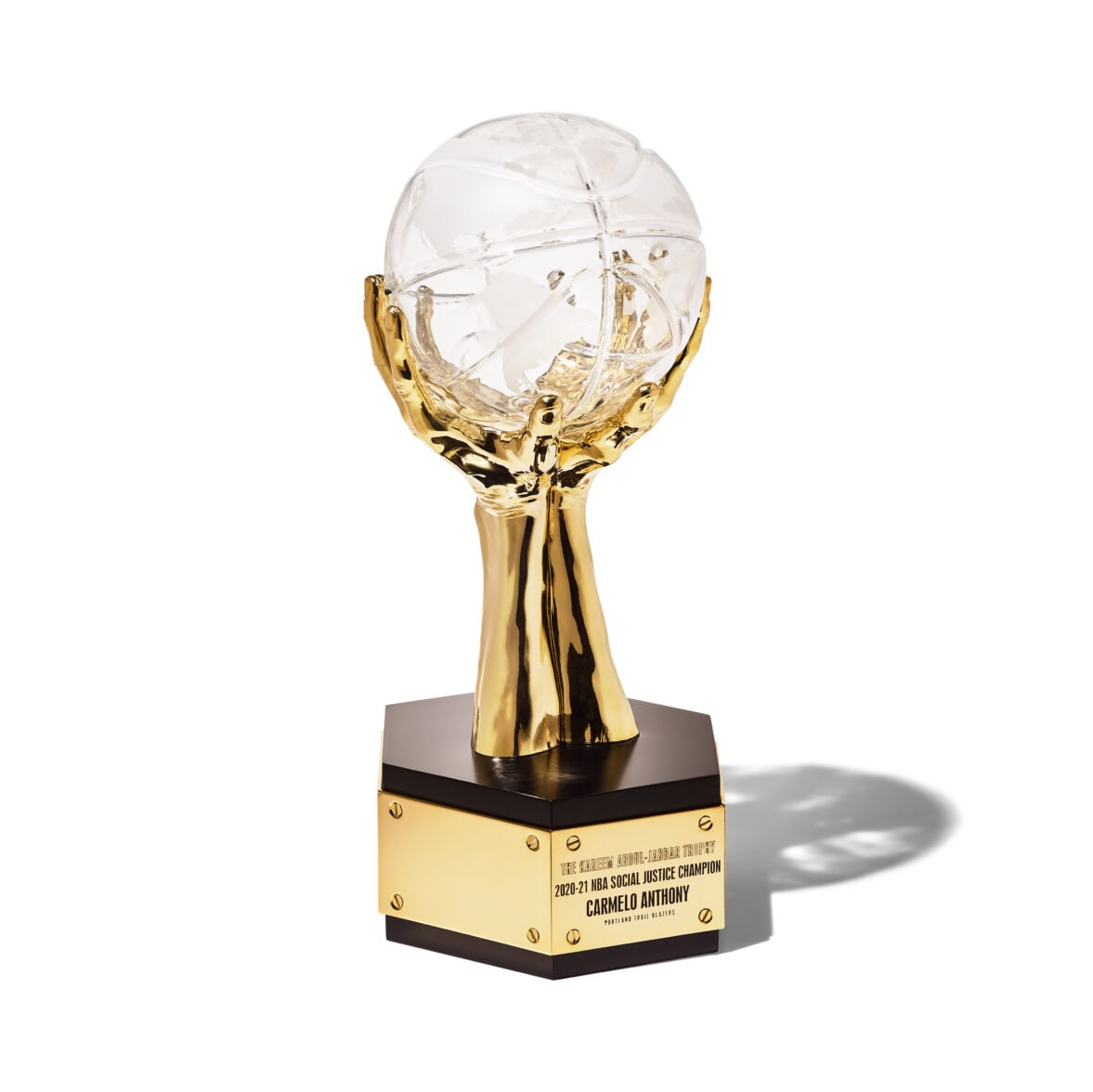 ---
---
Designed by James Adams Jr., Jason Garrett, Vijay Singh and Lacy Talley, the trophy honors Abdul-Jabbar's legacy and embodies the role of the Social Justice Champion.
Utilizing Abdul-Jabbar's commitment to creating an equal and just society, leveling the playing field and ensuring that every child is free to dream as inspiration, the structure features a 3-D print of Abdul-Jabbar's hands holding up these ideals in the form of a basketball-globe, which represents the impact athletes and activists can have to use their platforms and advance social justice globally.  The gold, six-sided base symbolizes harmony and balance while celebrating Abdul-Jabbar's holistic excellence – both with his six NBA titles and many accolades outside of the game.
The artists had the opportunity to work with Kareem, Carmelo Anthony and teams to incorporate their vision for the trophy's design to truly embody the essence of the honor. The artists were paid for their work and provided with exposure and hands-on experience.
The design also highlights the NBA's partnership with the Marcus Graham Project, an organization focused on developing the next generation of advertising, media and marketing leaders.
Here's more on the designers who helped with this project.