Getting into Chase Center is simple, seamless and fast with mobile tickets! All tickets can be managed from your smartphone. Follow the quick steps below to access your mobile tickets. If you have any questions, please call us at (888) GSW-HOOP (press 1) or email us at ticketing@warriors.com.

STEP 1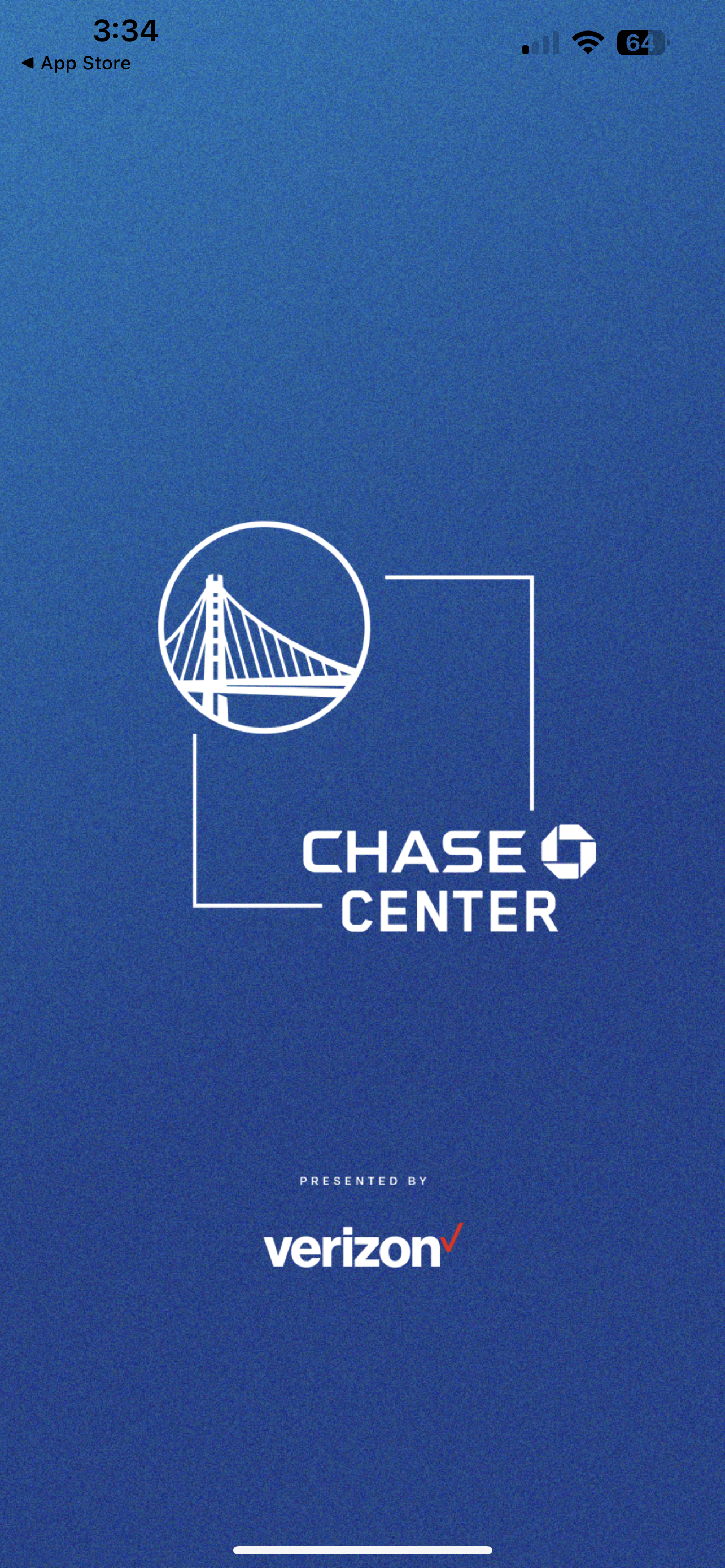 STEP 2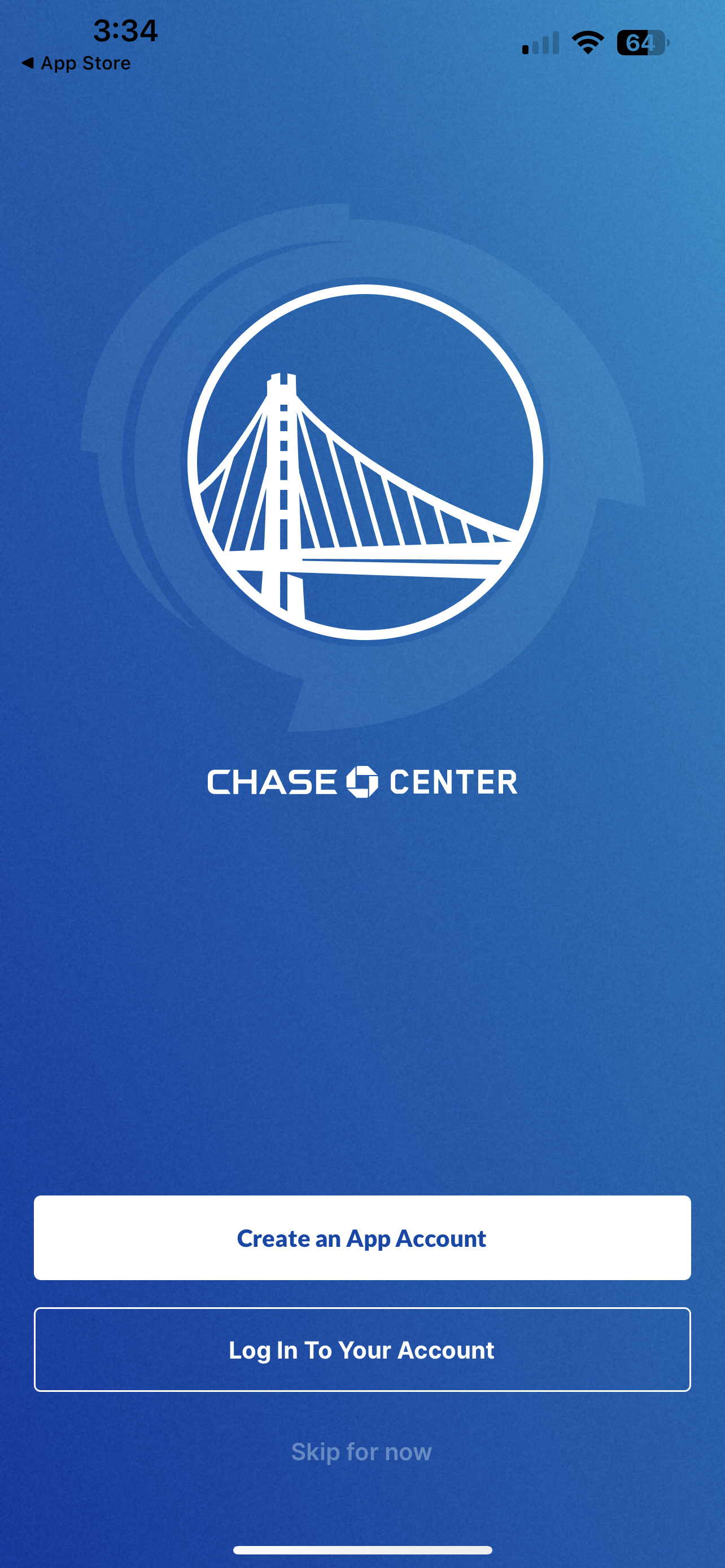 After Opening the Warriors + Chase Center mobile app, you can log in or sign up for the app. PLEASE NOTE: This is NOT your ticketing account – this is simply for the app itself. You will be promoted to login to your ticket account at Step 5.

STEP 3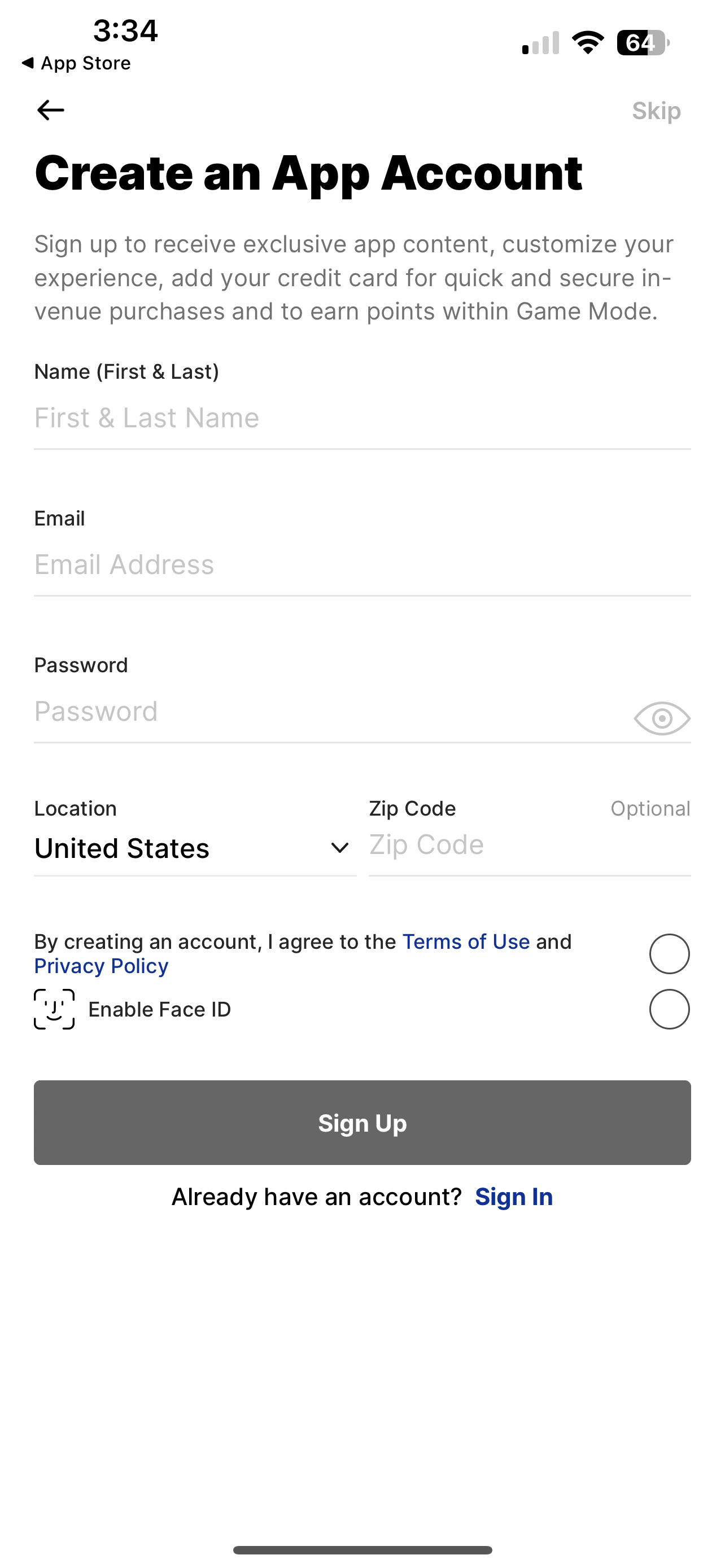 To sign up for an app account, enter your First & Last Name, Email, Password, and Zip Code. PLEASE NOTE: This login is separate from your My Warriors Account & Ticketmaster Accounts. Once completed, select Sign Up.

STEP 4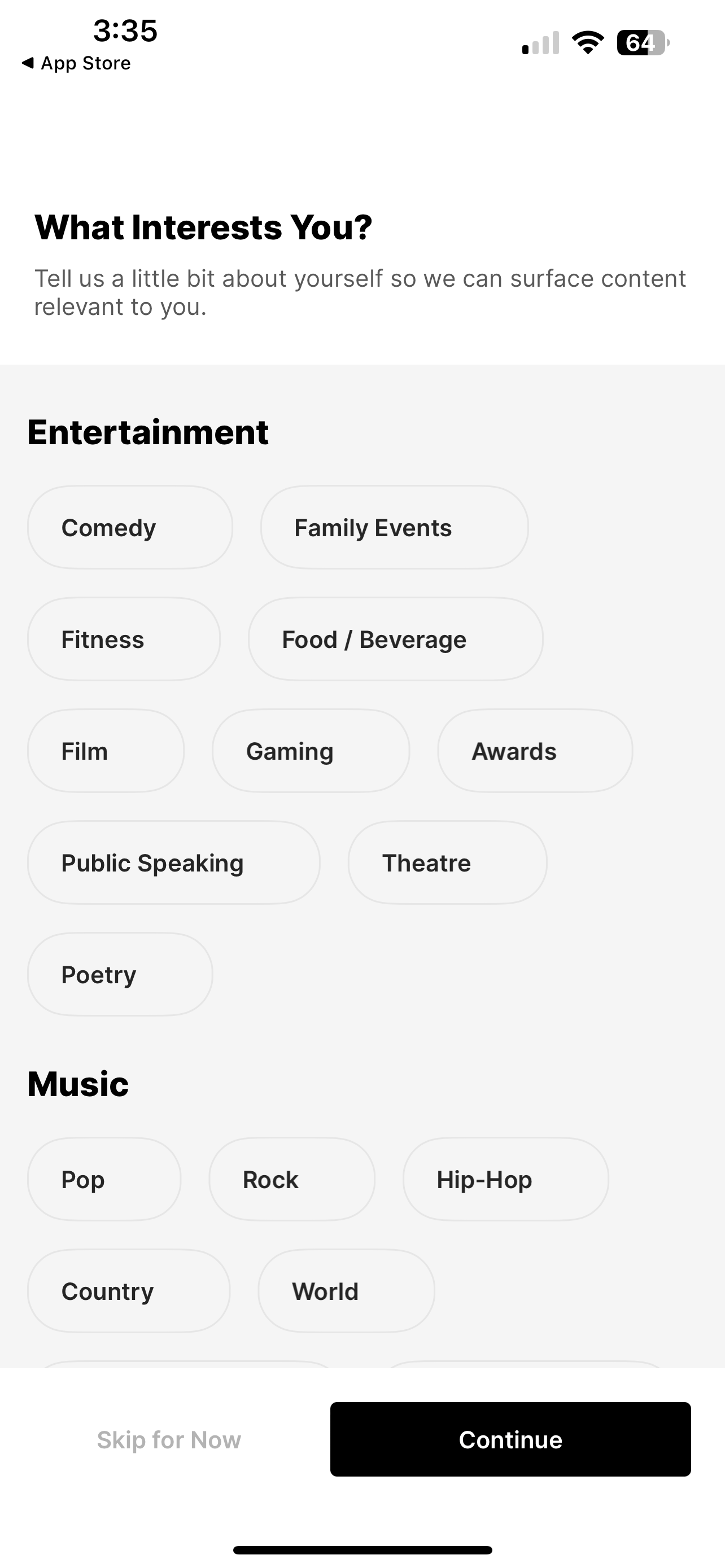 Select any items that you want more news and updates about at Chase Center – we'll use this information to tailor your app experience to your specific interests! Then, select Continue.

STEP 5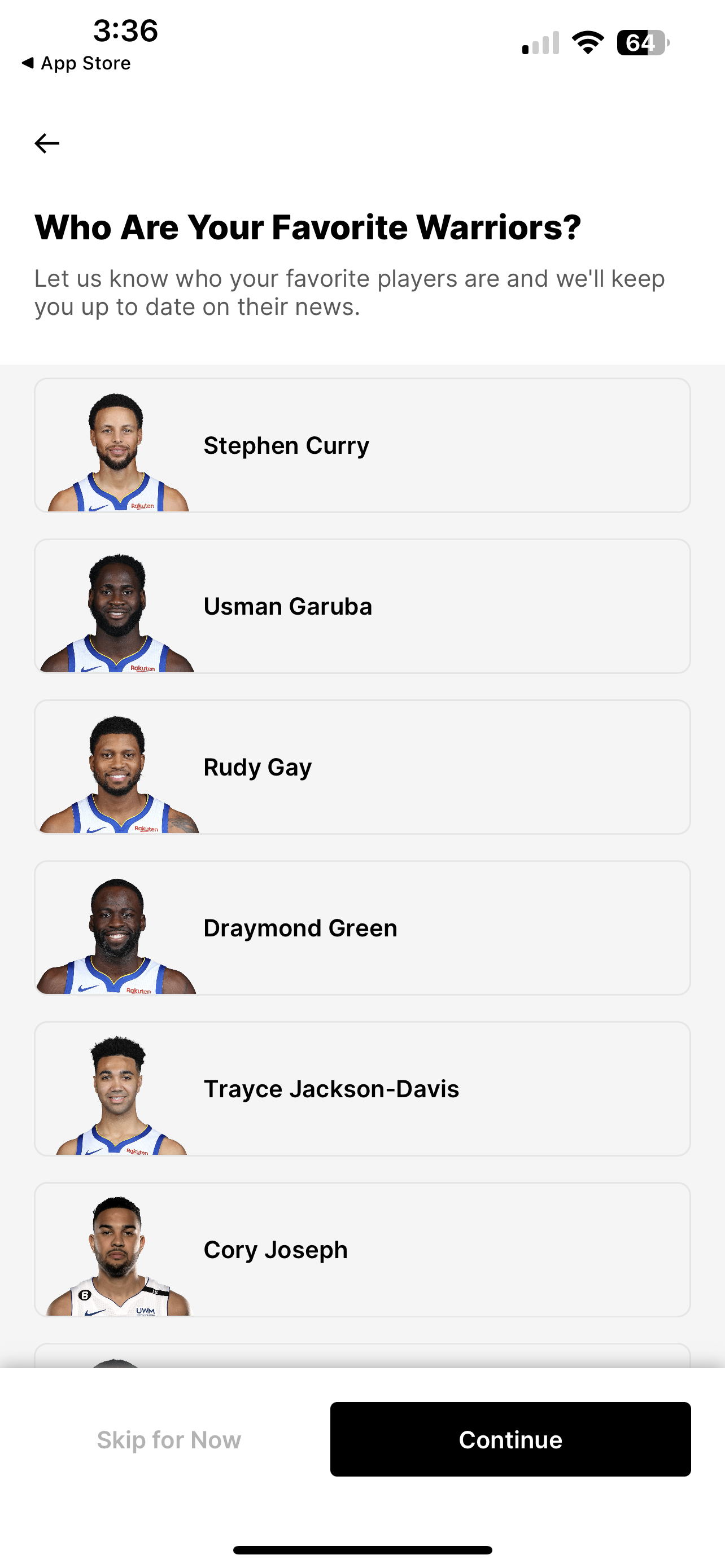 Select your favorite Warriors players to stay up to date on their news. Then, select Continue.

STEP 6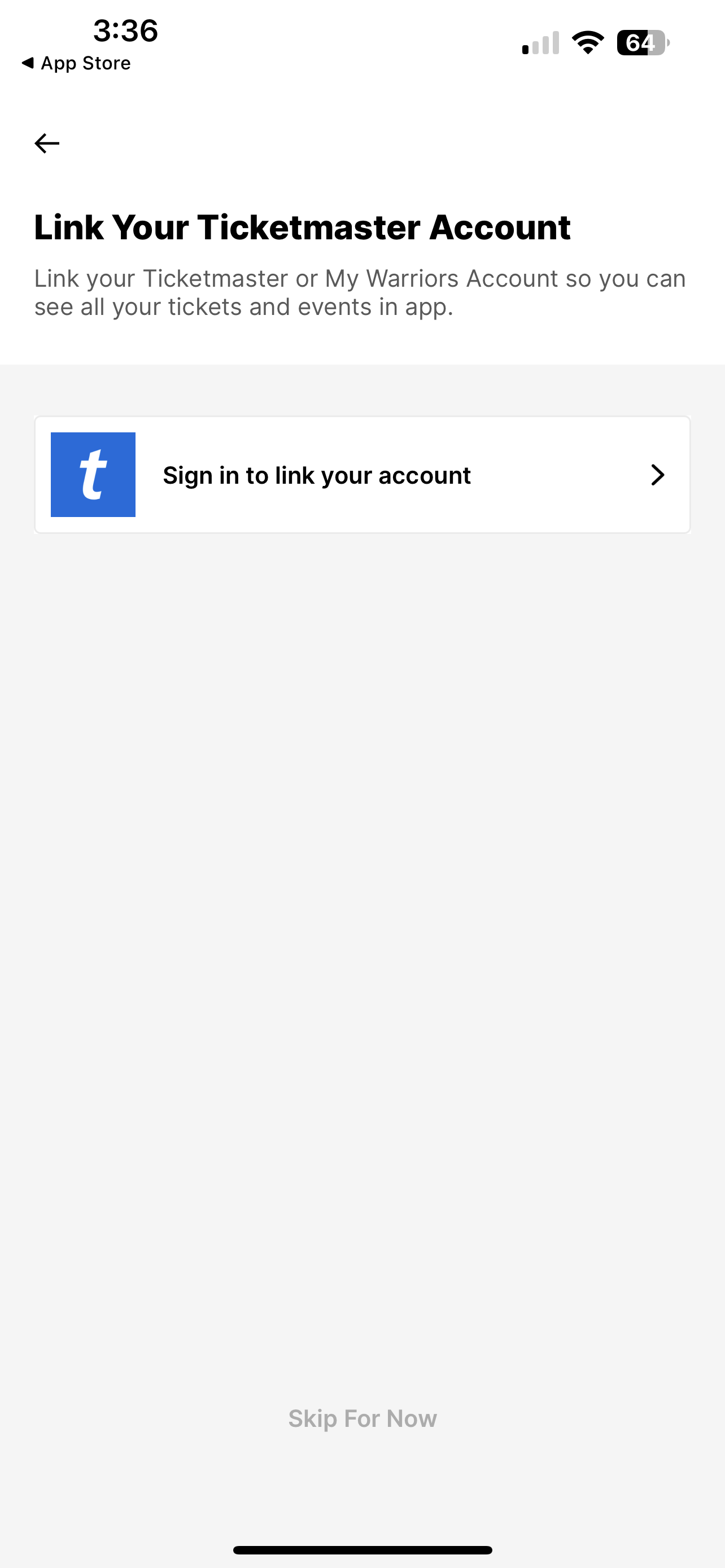 Sign in to link your My Warriors & Ticketmaster Accounts.

STEP 7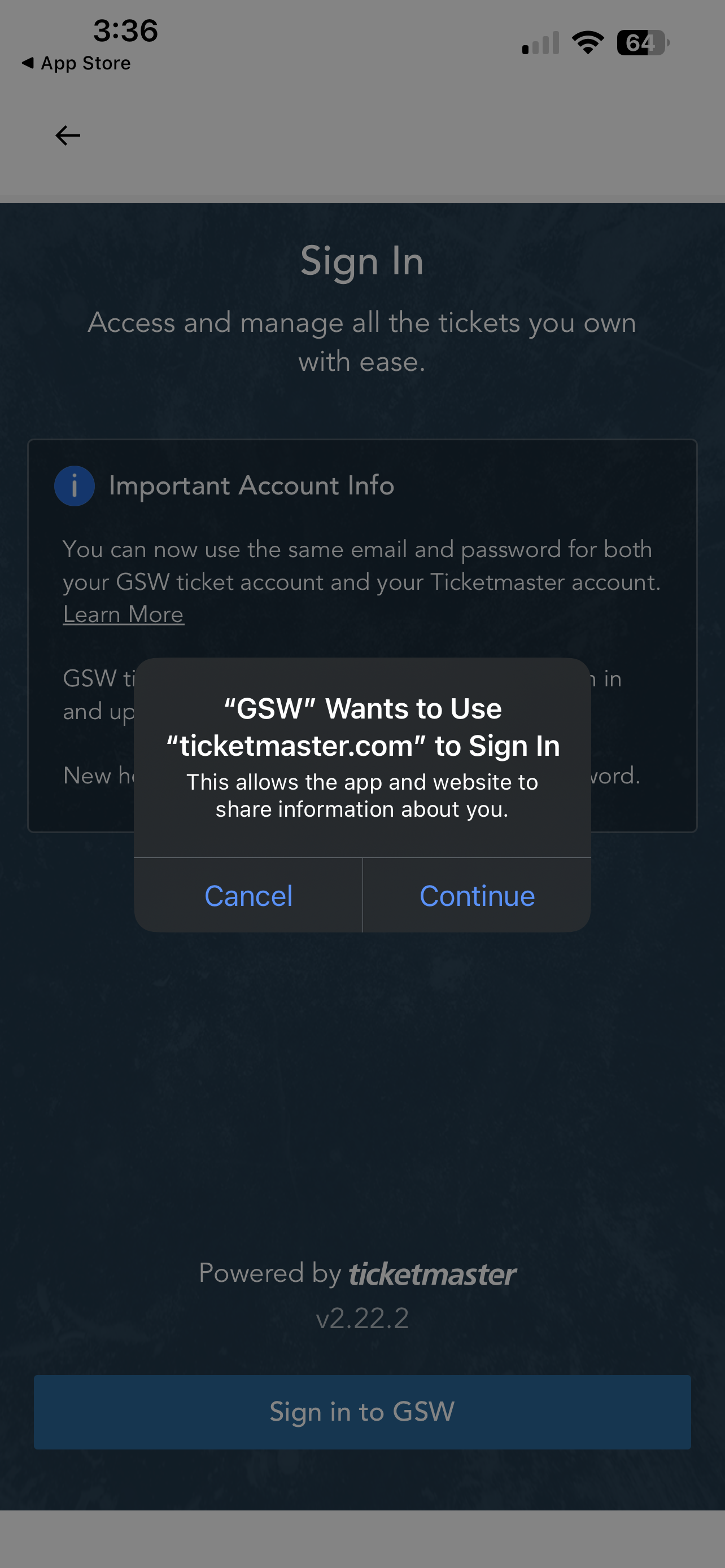 Select Continue to sign into both your Ticketmaster & My Warriors Accounts.

STEP 8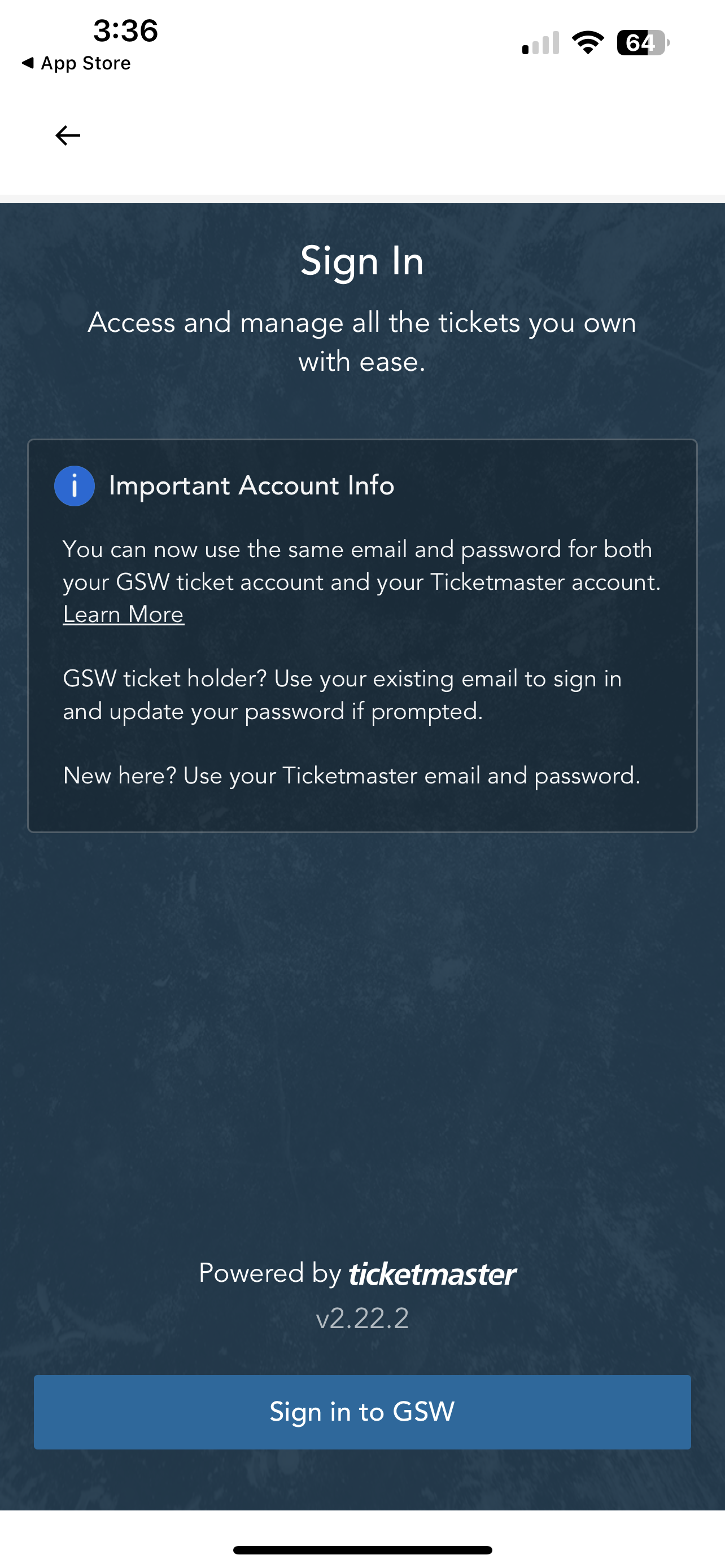 Select Sign in to GSW and log in with your email and password. If you can't remember your password, tap Forgot Password and follow the prompts to receive help via email.

STEP 9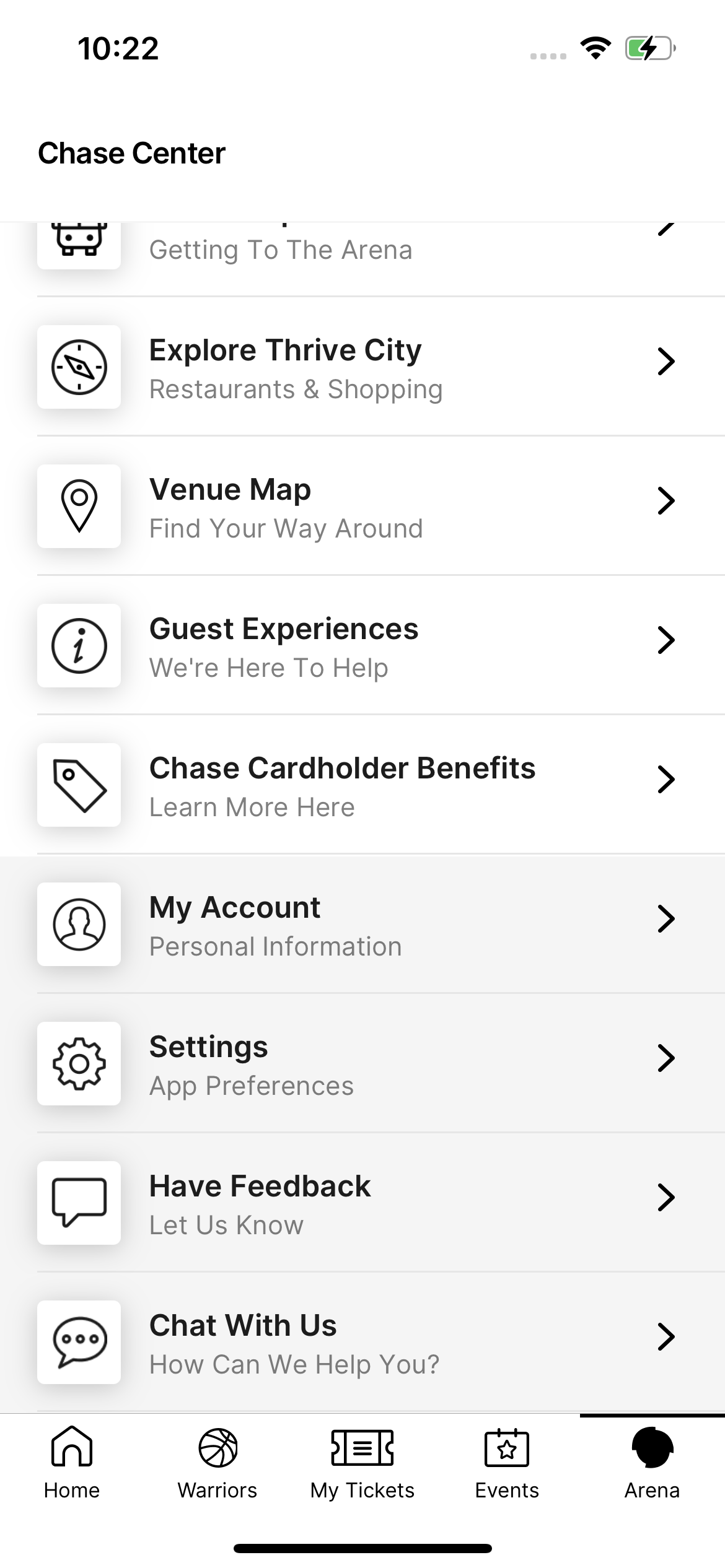 Add your Chase credit or debit card to your Chase Center app wallet by selecting My Account to take advantage of exclusive cardholder benefits at Chase Center.