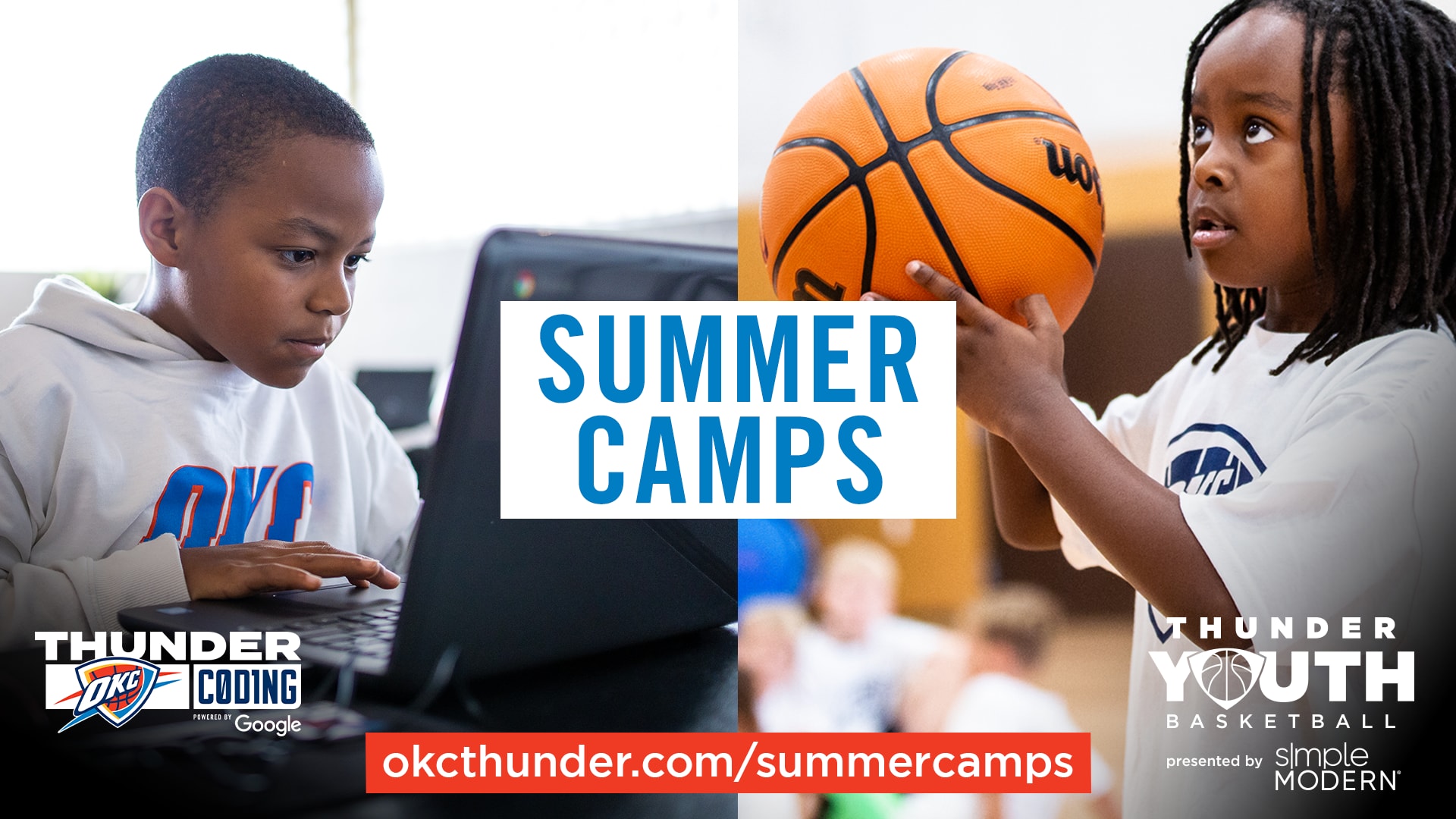 Our goal is to provide every Thunder Youth Basketball participant with quality instruction from our Thunder-certified youth basketball coaches, who will create developmentally appropriate drills and customized instruction for each camp. We strive toward a focus on defined fundamentals: instilling the importance of teamwork, creating a positive learning environment and increasing campers' self-confidence to encourage hard work, focus and persistence. We look to inspire a love for the game that creates motivation for continual play among youth. Youth camps are designed for athletes of all skill levels, ages 6 to 14. Camps are offered all year-round.
SIGN UP FOR ALERTS FOR FUTURE CAMPS
Youth Collection
The Thunder Shop offers a wide range of youth products, from jerseys and shirts to basketballs and other accessories.
Shop Youth