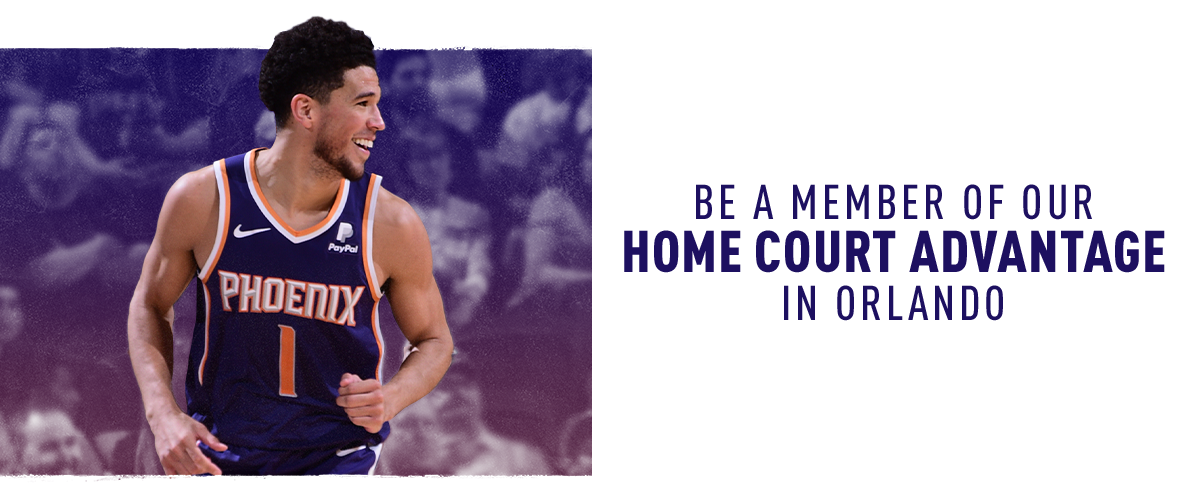 Now's your chance to show off your Suns fandom and give our team the edge they need to win in this once-in-a-lifetime opportunity.
The 2019-20 Season is officially returning and the team needs you to cheer them on!
You're invited to become one of a select group of fans that will have an exclusive chance to provide a home court advantage to your Phoenix Suns by supporting them virtually during the upcoming games in Orlando.
During the Suns four home games, a live video stream of you from your home will appear on an oversized screen adjacent to the court in the arena at ESPN's Wide World of Sports. While you watch the game live, your cheers & reactions will be played in real-time for the players to hear, making Orlando feel more like home for the Suns players. There is also a chance you will be on the Fox Sports Arizona broadcast as the TV cameras catch all the on-court action.
Important Info:

After completing your RSVP, you will be sent an NBA Virtual Seat Acknowledgment & Authorization waiver. Signing of this waiver is mandatory for participation.
There is a one fan per virtual seat policy.
Only select the games you are 100% available for.
Participation throughout the duration of the game is expected.
Any extended absence from the screen will result in your virtual seat being reassigned to a replacement.