INTRODUCING
THE CITY EDITION
CELEBRATING DIVERSITY
The Phoenix Suns City Edition uniform is a special tribute to the Hispanic heritage of the community the Suns have proudly represented for 50 years. The "Los Suns" uniform features shades of Phoenix purple and the back of the jersey is inspired by the Phoenix constellation and the star at the center of our solar system.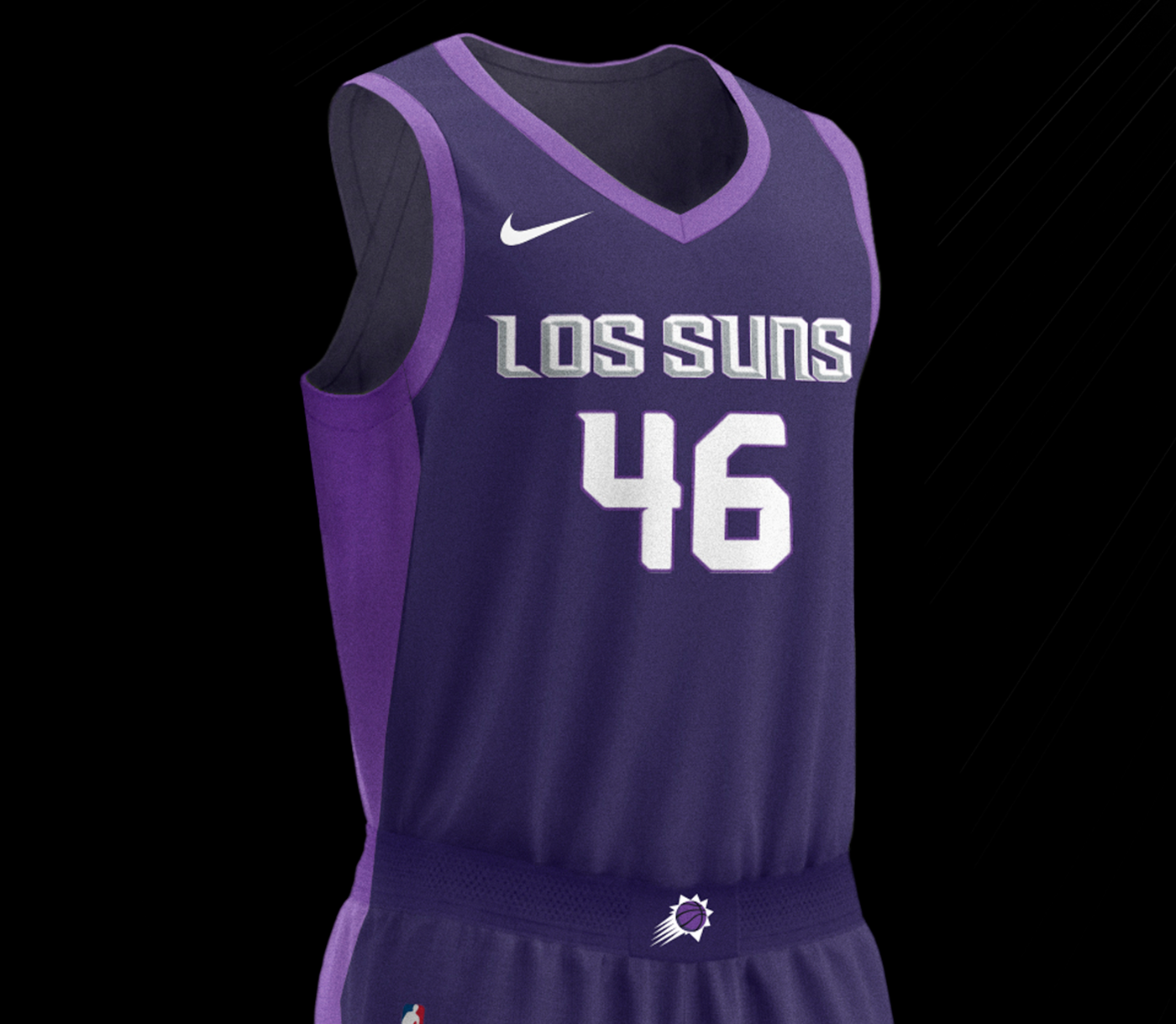 For The
City

.
Please fill out the form to be notified when The City jersey is available for purchase.
THE CLASSIC EDITION
TIMELESS THREADS
The Classic Edition pays homage to the history of the game – the players, the big wins and the heart breaking lessons that have added to the character of each franchise.
In celebration of our 50th season as Arizona's original sports franchise, the Suns' Classic Edition honors the past but is built for our bright future. A vivid reminder that a Classic never goes out of style.
THE STATEMENT EDITION
INSPIRED BY THE ATHLETE'S MINDSET
The Statement Edition uniform represents that athlete and his desire to have a uniform that sets a tone for big games or rivalries. This edition allows athletes at each team to make a statement without saying a word.