Serious stuff like guys stepping up off the bench matter. But what about those essential intangibles, like one-on-one embarrassments and post-bucket rituals of triumph? Suns.com's Ben York, Greg Esposito and Matt Petersen get back to what they do best: debating their favorites.
Matt Petersen: It's that time again. Just know that when our powers combine...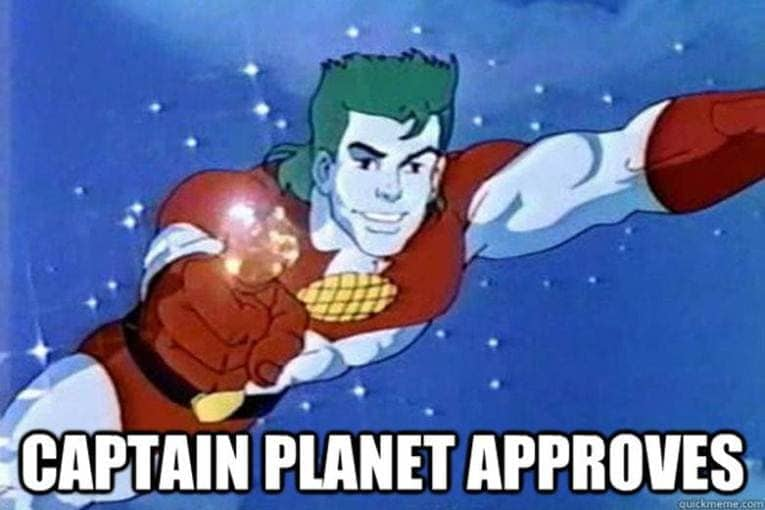 1. Biggest individual X-factor for Phoenix
Ben York: When Markieff Morris is on, the Suns are hard to stop.
Morris provides a unique inside/outside ability for Phoenix and is so versatile that he's regularly able to take what the defense gives him. Perhaps more important than anything for the success of the team, Keef's effort on the defensive end of the floor has solidified his starting spot, as evidenced by his game-saving block against the Pistons Wednesday night.
Morris' consistency this season also gives the Suns another weapon for the Point Guardians of the Galaxy to use when driving and dishing.
Len Dunks on Griffin
Greg Esposito: This one is simple. Gerald Green is the biggest individual x-factor on the roster right now. He has the ability to take over a game completely by himself. He is a perpetual heat check. There is a reason he's known as the Four-Finger Assassin because he can strike at any moment and end a game. While Bledsoe, Dragic, Thomas and Markieff are all the engine to the offense, Gerald is the fuel.
Matt Petersen: I'm going to cheat a little bit here and go with two guys: Miles Plumlee and Alex Len.
The Suns are simply a different team when one or both of their true big men is/are honed in defensively, aggressive on the boards, and finishing strongly at the rim. That kind of play produced precious fast-break points and injects energy into the Suns' game.
2. Best one-on-one move that's always in play
Ben York: Anytime Eric Bledsoe drives the ball to the rack.
Again, using his game-winning drive against the Pistons as the quintessential example, Bledsoe is virtually unstoppable when he makes a conscious decision to get to the rim. His unique combination of strength and athleticism makes the defense collapse, and his vision is such that passing out to a plethora of open shooters is equally as deadly.
Bledsoe Drives for the Win
Greg Esposito: Guess what, we're going Green here on the 3-on-3. (Captain Planet would truly approve.)
Gerald has two one-on-one moves that are always in play. The first is putting the jump in jump shot. Seriously, there isn't a guy in the entire game who gets that high off the ground to shoot. There are very few, OK, only one guy in Anthony Davis, who has the wingspan to block his shot. When he's found that stroke the only thing that can stop him is himself.
The second move is his ability to dunk. Whether it is a halfcourt alley-oop or simply just jumping over a guy, Gerald skying for a slam is always in play no matter the time on the clock.
Matt Petersen: I feel like at least twice per game, Isaiah Thomas completely loses his defender with that world-class hesitation dribble of his. He's so good at selling it. His man is lulled into thinking Thomas has stopped and is simply surveying the floor, and then BAM.
Maybe that's too much of a comic-book description, but frankly, it's comical how often defenders fall for that move.
3. Best post-basket celebration you've seen so far
Ben York: Reactions of euphoria from the bench. There's something special about your teammates being just as excited for the success of others as they are their own.
Plus, the unified reaction from the bench is usually contagious for the players on the floor – win/win.
Greg Esposito What's Green and the answer to every one of these questions? Gerald … Money … Green.
There are very few things that compare to Gerald's post play flex and stink eye. When it appears you know something awe inspiring has just happened on the court and you need to reach for the DVR remote to rewind and watch 15 to 20 more times. If I hadn't seen some of his moves in person I'd think they were CGI or would be asking where the wires were connected. When you add in the celebration, you have a true showman in Gerald Green. You can't ask for anything more than that.
Green Slams It Home
Matt Petersen: The fan in me that watches the games loves the easily visible, highly emotional displays of Gerald Green and P.J. Tucker. That kind of stuff is brash and eye-catching, and it's easy to see how Phoenix feeds off those sequences.
The glorified pick-up baller in me, however, is inclined to go with Isaiah Thomas. While he will hype up the crowd if the opposing team calls timeout, there's a much more quiet celebration of play continues. After he makes a big bucket -- usually after a particularly nasty dribble sequence -- Thomas just smiles at his man as he waits for him on defense.
There's only two reactions you can have from seeing a smile from the guy who just burned you: 1) you're irritated beyond reason and you start playing irrationally or 2) it makes your heart drop like a stone because you -- and Thomas -- know that he owns you.