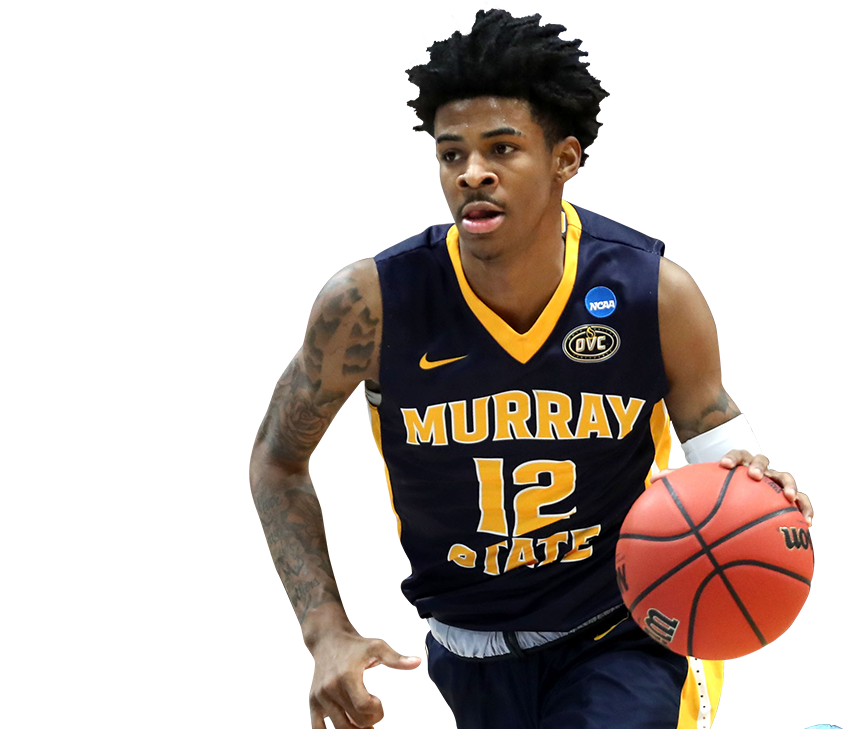 JA
MORANT
POSITION: Point Guard
SCHOOL: Murray State
HOMETOWN: Dalzell, SC
Height: 6'3"

//

Weight: 175 LBS
The consensus First Team All-American
Ja Morant's historic sophomore season was one of the biggest headlines throughout college basketball last season. The consensus First Team All-American doubled his scoring, assists, steals and blocks in his second year on his way to leading Murray State to an upset victory in the first round of the NCAA Tournament.
An explosive athlete, Morant's ability to finish at the rim is unlike most guards as he seems to have no fear using his body to create contact. Well, this is when he's not throwing down highlight reel dunks rarely seen from a player his size. He uses the same athleticism and quickness displayed in his offense skillset on the defense end as he swiped away 1.8 steals per game.
Morant's leadership shines through his offensive control and ability to create for others. He led the nation with 331 assists as he became the first player ever in NCAA history to average at least 20 points and 10 assists. Morant's ball control mixed with his vision and precision make him an elite playmaker and one of the most lethal offensive players in his draft class.

PLAYER COMPARISONS
John Wall
De'Aaron Fox
NOTABLE ATTRIBUTES
Playmaking
Athleticism
Quickness