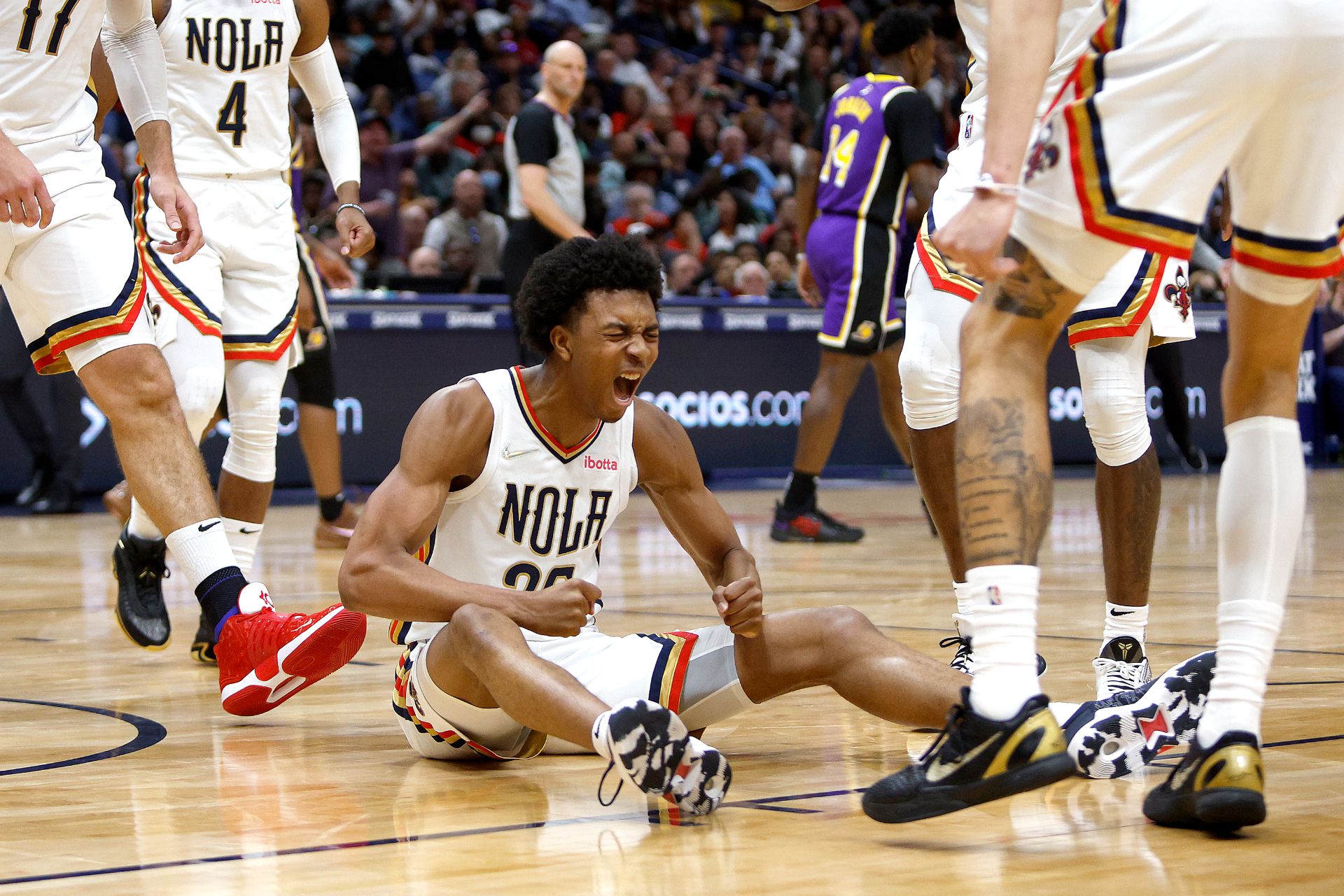 Daniel Sallerson and Jim Eichenhofer continue their player recaps for the 2021-2022 season on the Pelicans Podcast presented by SeatGeek. Next up is Pelicans forward Trey Murphy who played in 62 games this season, averaging 5.4 ppg, 2.4 rpg, 88.2 FT percentage, & 38.2 three-point percentage.
4:40 - Jim and Daniel discuss Trey's appreciation for Herbert Jones.
6:38 - Jim and Daniel discuss the ups and downs of Trey's rookie season.
9:10 - Jim and Daniel share their thoughts on Trey's 3-pt shooting.
10:41 - Jim shares some of his responses from the twitter poll question about Trey Murphy.
Highlights: Trey Murphy III 2021-22 Pelicans Season Recap