Editor's Note: The Delaware St. entrance to the Virginia Ave. Parking Garage is no longer in operation due to the construction of the St. Vincent Center. To enter the Virginia Ave. Parking Garage, please use the entrance located at the intersection of E Maryland St. and S Alabama St.
In addition, the southbound lane of Delaware Street from Maryland to just south of the train bridge will be closed for the duration of the construction project.
Matchup
PLEASE NOTE: Doors to Bankers Life Fieldhouse will open at 6:00 PM for Game 6 vs the Raptors.
After a gut-wrenching loss in Game 5 in Toronto on Tuesday night, the Indiana Pacers return home needing a win in Game 6 against the Raptors on Friday evening at Bankers Life Fieldhouse to stave off elimination.
For much of Tuesday's game, the Pacers appeared well on their way to their second road win in the best-of-seven series with Toronto. They were moving the ball on offense and knocking down shots. All-Star forward Paul George was putting together his most outstanding performance in a series full of outstanding performances.
Indiana took a 13-point lead into the fourth quarter, thanks in large part to 37 points, six rebounds, and seven assists from George. But that's when everything changed.
Toronto outscored the Blue & Gold 21-2 to open up the fourth quarter as the Pacers managed just one field goal over the first 9:33 of the 12-minute period. The formerly potent offense stalled out, as possession after possession resulted in a missed shot or turnover.
Though the Pacers admirably fought back in the final minutes, that prolonged dry spell proved to be their undoing, spoiling another stellar performance from George.
Now, they return to Indianapolis needing a win at home to keep their season alive.
The Pacers have come back from a 3-2 series deficit just once in the NBA Playoffs, but it happened in the not-so-distant past. Indiana won Games 6 and 7 against the Atlanta Hawks to advance out of the First Round in 2014.
Despite the disappointing result in Game 5, the Pacers remain confident about their prospects in the series. Although they've been underdogs as the seventh seed facing off against a 56-win Raptors team, the Blue & Gold have proven capable of going toe-to-toe with Toronto.
"We believe that we can beat this team," Pacers forward Solomon Hill said after Game 5. "We know it. Little things didn't go our way, but we are going back to Indiana. And (if) we keep the same type of intensity that we had when we were there (in Game 4) and when we were here for 42 minutes, I believe we can pull out the best game."
Important Note Regarding Signs, Banners, and Flags
Bankers Life Fieldhouse welcomes guests bringing small signs, banners, and posters to show fan support during events as long as they are smaller than 11" x 17". If the signs are too large, fans may either return the items to their vehicle or dispose of the signs before entering. Fans may also check items at the Guest Services desk they would like returned to them at the conclusion of the game. For more information on building policy, please visit our Fan Guide.
Projected Starters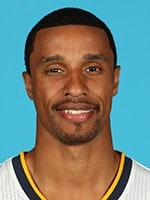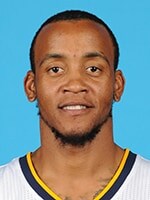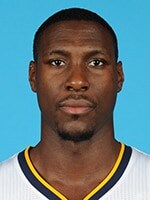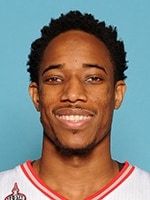 Pacers: PG - George Hill, SG - Monta Ellis, SF - Paul George, PF - Myles Turner, C - Ian Mahinmi
Raptors: PG - Kyle Lowry, SG - DeMar DeRozan, SF - DeMarre Carroll, PF - Patrick Patterson, C - Jonas Valanciunas
Injury Report
Last Meeting
April 26, 2016: The Pacers led 90-77 heading into the fourth quarter, but the Raptors clawed back as Indiana's offense stalled out. The visitors made just one of their first eight shots and committed six turnovers over the same span as Toronto surged ahead.
The Raptors tied the game on a steal and breakaway dunk by Norman Powell with 6:31 remaining, then took the lead for the first time since then end of Game 3 on DeMar DeRozan's 3-pointer with 4:15 to play. Toronto would not relinquish the lead in the final minutes.
Solomon Hill hit a 3-pointer at the buzzer to seemingly send the game into overtime, but a subsequent replay review determined that Hill's shot came a fraction of a second too late, thus sealing the win for Toronto.
Coming off an eight-point outing in Game 4, DeRozan redeemed himself in Game 5, scoring 34 points on 10-of-22 shooting. Most importantly, the Raptors' All-Star guard got to the free throw line early and often, going 12-for-13 from the charity stripe.
Paul George led all scorers with 39 points, eight rebounds, and eight assists. George Hill added 15 points for Indiana, but did not score after halftime.
Noteworthy
The Pacers are 11-11 all-time in Game 6 of a seven-game series, including a 5-6 record at home.
Indiana is 3-3 in Game 6 when facing elimination at home. Those three wins all came in the Eastern Conference Finals (1995 vs Orlando, 1998 vs Chicago, and 2013 vs Miami).
Paul George is averaging 28.8 points per game so far in the series, the highest scoring average of any player in the 2016 NBA Playoffs.
After starting the first four games of the series, Raptors forward Luis Scola did not play in Game 5 due to coach's decision.
TV: FOX Sports Indiana - Chris Denari (play-by-play), Quinn Buckner (analyst), Jeremiah Johnson (sideline reporter/host)
ESPNews/NBA TV - Dave Pasch (play-by-play), Jon Barry (analyst), Heather Cox (sideline reporter)
Radio: 93.5 FM/AM 1070 The Fan - Mark Boyle (play-by-play), Slick Leonard (analyst), Pat Boylan (sideline reporter/host)
Please Note: Inside Bankers Life Fieldhouse, Pacers radio broadcasts can be heard on 1080 AM instead of 1070.
Tickets
Limited seats remain for Game 6 on Friday night. Secure your seats now: Find Tickets »
Pacers Pregame Rally
If you're downtown before the game, stop by the Simon Family Plaza in front of the Pennsylvania Street entrance to The Fieldhouse for a Pacers pregame rally. The rally starts at 5:30 PM and we'll have a DJ, Boomer, the Pacemates, and other fun activities.