Matchup
Well that changes things.
The Pacers seemed like a team that might be nearing the offseason soon after the Raptors took the first home game of the series at Bankers Life Fieldhouse to go up 2-1. But on Saturday afternoon, Indiana responded like a team fighting for its life, beating Toronto 100-83 in front of a wild crowd.
Ian Mahinmi, who had been slowed down by a lower back sprain, played arguably the best game of his entire career, racking up 22 points, 10 rebounds, and five assists to help power the Pacers past Toronto and even the series at 2-2.
Pacers head coach Frank Vogel made a rather large lineup tweak, inserting rookie Myles Turner at power forward, then electing to play Mahinmi as the bench center for stretches. The move had a powerful impact, opening up the floor for the Pacers' offense while Mahinmi and Turner provided a forceful defensive presence.
While Turner's box score may have looked like an off night — 2-of-13 shooting — the rook was hitting the deck for loose balls, blocking shots, and pulling down rebounds at critical times.
Paul George spent most of his afternoon bothering DeMar DeRozan, just as he's done all postseason. DeRozan is just 21-for-71 (29.5 percent) this series, and has had George slipping under screens constantly to disrupt his offense. His running mate, Kyle Lowry, hasn't fared much better. The pair combined for just 8-of-27 shooting on Saturday, and Lowry fouled out in the fourth quarter.
So now, after their most critical win of the season, the Pacers travel back to Toronto for what could be a dramatic Game 5.
The Raptors haven't won a Playoff series since 2001, and with a blowout win on Saturday, the Pacers don't seem inclined to let them end that drought easily.
Projected Starters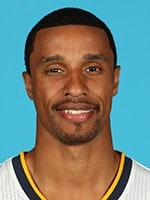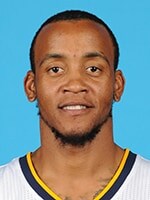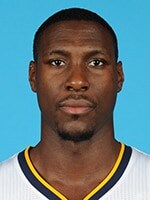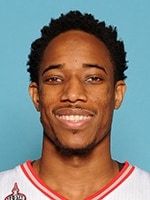 Pacers: PG - George Hill, SG - Monta Ellis, SF - Paul George, PF - Myles Turner, C - Ian Mahinmi
Raptors: PG - Kyle Lowry, SG - DeMar DeRozan, SF - DeMarre Carroll, PF - Luis Scola, C - Jonas Valanciunas
Injury Report
Pacers: Ian Mahinmi - questionable (lower back sprain)
Last Meeting
April 23, 2016: The Pacers took care of the Raptors in a critical Game 4, blowing out Toronto 100-83 in front of The Fieldhouse crowd.
Ian Mahinmi had a career night for the Pacers, scoring a career-high 22 points, grabbing 10 rebounds, and passing out a season-high five assists.
Indiana stymied the Raptors' key players, DeMar DeRozan and Kyle Lowry, and slowed the seemingly unstoppable Jonas Valanciunas.
Mahinmi's powerful game, paired with George Hill's 22 points, was more than enough for Indiana to blow the doors off Toronto and knot the series up at 2-2.
Noteworthy
Coming into Game 4, Ian Mahinmi was 3-of-13 from the floor. On Saturday, he went 9-of-14.
Kyle Lowry and DeMar DeRozan are shooting a combined 30.8 percent this series, the worst of any starting NBA backcourt (according to ESPN).
Seven technical fouls have been given between the two teams.
All four games of the series have been decided by double digits.
TV: TNT - Brian Anderson (play-by-play), Steve Smith (analyst), Kevin Ray (sideline reporter)
Radio: 93.5 FM/AM 1070 The Fan - Mark Boyle (play-by-play), Austin Croshere (analyst), Pat Boylan (studio host)
Tickets
Limited seats remain for Game 6 of the Pacers' series with the Raptors. Secure your seats now: Find Tickets »
Away Game Night Special
Select Playoff Tee - $15. Game Night Specials can be purchased online the day of each away game from 10:00 AM - Midnight. Order Online »