Last Updated: Oct. 27 at 2:15 PM
Matchup
The Indiana Pacers kickoff their 2015-16 regular season north of this border this year, as they face last season's fourth-seeded team in the Eastern Conference: the Toronto Raptors.
Indiana underwent a dramatic makeover over the offseason, attempting to rebuild their roster to be smaller, faster, and more athletic. They signed a bona fide offensive threat in veteran Monta Ellis; drafted the springy 6-foot, 11-inch Myles Turner; and expect to be deploying All-Star forward Paul George as a power forward in smaller lineups.
The result of the makeover has looked promising in the preseason, with George averaging 18.7 points per game, and the team racking an average of 102.4 points, leading to a 5-2 preseason record.
It's hard to glean too much from preseason performance, however, Wednesday night's regular season opener will hopefully give some clues to what we can expect from the Pacers' new-look offense, especially since the team is relatively healthy. Last season, the team was missing George, David West, and George Hill when the year began.
The Raptors will be a tough test for Indiana, as the Pacers lost in all three of their games against Toronto last season.
Projected Starters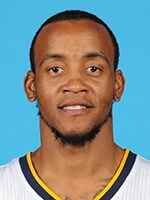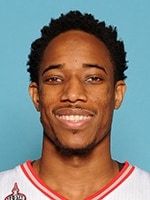 Pacers: PG - George Hill, SG - Monta Ellis, SF - C.J. Miles, PF - Paul George, C - Ian Mahinmi
Raptors: PG - Kyle Lowry, SG - DeMar DeRozan, SF - DeMarre Carroll, PF - Luis Scola, C - Jonas Valanciunas
Injury Report
Pacers: Myles Turner - questionable (sore right ankle), Glenn Robinson III - questionable (sore right shoulder)
Last Meeting
March 16, 2015: In a mid-March home game against the Raptors, the Pacers fell 117-98 behind a swaggering effort from Toronto point guard Kyle Lowry, who nearly completed a triple-double by halftime, finishing the night with 20 points, 11 rebounds, and 10 assists.
Despite falling behind in the first half, the Pacers used a 14-4 run late in the second quarter to pull within four at the break, but three consecutive Raptors 3-pointers hurt Indiana in the third.
Although it was a 19-point loss, the Pacers committed just four turnovers in the entire game — their season low.
"I thought we had a lot of good looks and moved the ball," Coach Vogel said after the game. "We just had a tough shooting night."
Noteworthy
The Raptors, despite posting an impressive 49-33 record, were swept in the first round of the playoffs by the Washington Wizards.
Over the offseason, Toronto signed Luis Scola, who had been a member of the Pacers for the previous two seasons. In those two years, Scola missed just one game.
Indiana lost all three of its games to the Raptors last season, with an average margin of defeat of 14.6 points. The Pacers are currently on a four-game losing streak to Toronto, dating back to April of 2014.
TV: FOX Sports Indiana - Chris Denari (play-by-play), Quinn Buckner (analyst), Jeremiah Johnson (sideline reporter/host)
Radio: 93.5 FM/AM 1070 The Fan - Mark Boyle (play-by-play), Pat Boylan (studio host)
Tickets
Make sure to secure your tickets for Thursday's Opening Night presented by Kroger, when Zach Randolph and the Memphis Grizzlies come to Bankers Life Fieldhouse. Find Tickets »