Editor's Note: The Delaware St. entrance to the Virginia Ave. Parking Garage is longer in operation due to the construction of the St. Vincent Center. To enter the Virginia Ave. Parking Garage, please use to the entrance located at the intersection of E Maryland St. and S Alabama St. You will, however, still be able to exit the parking garage using the single-lane Delaware St. exit ramp.
In addition, the south bound lane of Delaware Street from Maryland to just south of the train bridge will be closed for the duration of the construction project.
Matchup
Last Updated: March 24 at 11:20 AM
The Pacers (37-33) conclude a five-game homestand — their longest of the season — on Thursday night, when they welcome the New Orleans Pelicans (26-44) to Bankers Life Fieldhouse. After winning just one of three contests against some of the NBA's best teams last week, Indiana took care of business on Monday night against the league's worst team, the Philadelphia 76ers.
The Blue & Gold have a golden opportunity to pick up another win on Thursday night against a Pelicans team that has been utterly decimated by injuries. New Orleans was supposed to make another leap this year after grabbing the eighth seed in the Western Conference playoffs last season, but things haven't gone as planned.
The Pels stumbled out of the gates by winning just one of their first 12 games and never really recovered. It didn't help that they couldn't find a way to stay healthy — in fact, arguably the Pelicans three best players are all out for the rest of the season.
Former North Central High School and Indiana University star Eric Gordon played in just four games after Jan. 19 and underwent multiple surgeries on a fractured ring finger. Versatile wing Tyreke Evans, the team's leader in assists per game, played just 25 games this year before undergoing season-ending knee surgery.
Finally, the Pelicans announced on Sunday that All-NBA forward Anthony Davis is out for the remainder of the season and will soon undergo surgery for a torn labrum. The 23-year-old phenom ranks seventh in the league in scoring, eighth in rebounding, and fourth in blocked shots.
Ryan Anderson, the team's second-leading scorer, has missed the last two games himself with a groin injury and his availability for Thursday is uncertain.
Needless to say, the Pacers — who had no players on their injury report on Monday for the first time in months — should be favored to handle an injury-ravaged Pelicans squad. Every win is important at this stage in the season, as Indiana is tied with Detroit for the final two playoff spots in the Eastern Conference, with both teams just a game ahead of Chicago.
The Blue & Gold have a forgiving schedule for their final 11 games (seven contests at home, only three games against teams with a winning record), but they won't be able to forgive themselves if they don't take advantage of it.
Projected Starters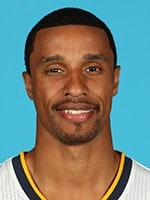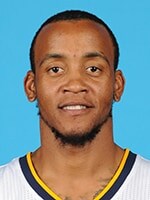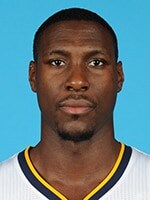 Pacers: PG - George Hill, SG - Monta Ellis, SF - Paul George, PF - Myles Turner, C - Ian Mahinmi
Pelicans: PG - Jrue Holiday, SG - Toney Douglas, SF - Dante Cunningham, PF - Luke Babbitt, C - Omer Asik
Injury Report
Pacers: Jordan Hill - probable (personal reasons)
Pelicans: Anthony Davis - out (left knee/left shoulder), Ryan Anderson - out (left groin), Quincy Pondexter - out (left knee), Tyreke Evans - out (right knee), Bryce Dejean-Jones - out (fractured right wrist), Eric Gordon - out (fractured right ring finger), Norris Cole - questionable (lower back)
Last Meeting
January 8, 2016: Ian Mahinmi recorded his third double-double of the year with 17 points (on 7-of-12 shooting) and 10 rebounds and matched a season high with four blocks to lead the Pacers to a 91-86 win over the Pelicans in New Orleans.
"I just wanted to be tough," Mahinmi told FOX Sports Indiana's Jeremiah Johnson after the win. "I wanted to be there for my teammates. Tonight on the road, a tough win like that, I'll take that."
C.J. Miles added 15 points and seven rebounds off the bench for the Pacers while hitting 3-of-8 shots from 3-point range. Paul George had 13 points, seven rebounds, four assists, and three steals. Monta Ellis finished with 10 points and a team-high eight assists.
Ryan Anderson scored 16 of his 21 points in the first half for New Orleans. Tyreke Evans had 19 of his game-high 27 points after halftime and also tallied seven rebounds, five assists, and four steals in the loss.
Noteworthy
With a win on Thursday, the Pacers would sweep the season series with New Orleans for the fifth straight year.
The Blue & Gold have won nine straight games overall over New Orleans, their longest active winning streak over any NBA franchise.
Point guard Toney Douglas was the last player the Pacers cut at the end of the preseason. He later signed with New Orleans and has appeared in 48 games for the Pelicans (starting six), averaging 6.9 points and 2.3 assists per game.
With Monday's #PacersWin over Philadelphia, Indiana clinched a winning home record for the 27th consecutive season, the longest active streak in the entire NBA.
TV:FOX Sports Indiana/NBA TV - Chris Denari (play-by-play), Quinn Buckner (analyst), Jeremiah Johnson (sideline reporter/host)
Radio: 93.5 FM/AM 1070 The Fan - Mark Boyle (play-by-play), Slick Leonard (analyst), Pat Boylan (sideline reporter/host)
Please Note: Inside Bankers Life Fieldhouse, Pacers radio broadcasts can be heard on 1080 AM instead of 1070.
Tickets
The Pacers welcome Jrue Holiday and the Pelican on Thursday. It's also a Lucas Oil Family Night, which means that starting at just $14 each, your family can get a ticket to any of our designated games plus a unique Pacers gift and Family Meal for free. Find Tickets »
Home Court Gift Shop Game Night Special
Full Size Ball - $10. Game Night Specials can be purchased in the Home Court Gift Shop or any of our souvenir stands located on all levels of Bankers Life Fieldhouse. The special is also available online at PacersGear.com until midnight.