Matchup
After picking up a much-needed win on Wednesday night in Milwaukee to snap a three-game skid, the Pacers' four-game road trip moves to the Tar Heel State for yet another date with Indiana's latest nemesis. The Hornets (32-28) have beaten the Pacers (32-29) twice in the past month to surge ahead of Indiana in the crowded Eastern Conference standings.
Charlotte pulled off the rare feat of winning twice at Bankers Life Fieldhouse in a single season and they did it in just a matter of 16 days, first rolling to a 117-95 victory just before the All-Star break on Feb. 10, then squeaking out a 96-95 win in the final seconds on Feb. 26.
Pacers head coach Frank Vogel admitted after the first loss that the Hornets "aren't a good matchup" for Indiana. The Hornets play a spread lineup that presents a major challenge to Indiana's big frontcourt duo of Myles Turner and Ian Mahinmi, at least one of whom is forced to chase around a shooter on the perimeter.
Indeed, the Hornets racked up a big advantage from beyond the 3-point arc in both of their wins in Indianapolis. They made 12 threes in their first victory and 11 in their second, shooting right around 40 percent from long distance in both contests. The Pacers, meanwhile, managed just four triples in each game on 18 and then 19 attempts.
The Pacers have also had plenty of problems containing Hornets point guard Kemba Walker, particularly in the pick-and-roll, a play Charlotte went to repeatedly down the stretch in their second win at The Fieldhouse. Walker averaged 23.5 points and 6.5 assists in the Hornets' two victories.
One positive for the Pacers? They finally have a healthy Rodney Stuckey. The Pacers' sixth man officially returned to the court for the Feb. 26 game against the Hornets after a six-week absence due to a bone bruise in his foot, but it's taken him a few games to get his legs back under him. Stuckey finally looked like his old self in Wednesday's win in Milwaukee, scoring 12 points in the fourth quarter and finishing the night with 15 on 5-of-7 shooting.
Projected Starters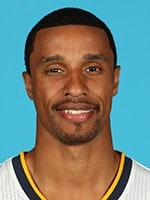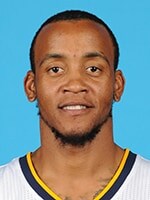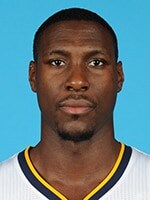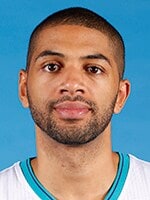 Pacers: PG - George Hill, SG - Monta Ellis, SF - Paul George, PF - Myles Turner, C - Ian Mahinmi
Hornets: PG - Kemba Walker, SG - Courtney Lee, SF - Nicolas Batum, PF - Marvin Williams, C - Cody Zeller
Injury Report
Pacers: C.J. Miles - out (strained left calf), Joe Young - questionable (bruised right knee)
Hornets: Michael Kidd-Gilchrist – out (right shoulder surgery), Spencer Hawes – out (lower back strain)
Last Meeting
February 26, 2016: Monta Ellis scored a go-ahead basket with 16.2 seconds remaining, but Kemba Walker one-upped him a possession later, slicing through the Indiana defense for the game-winning layup in Charlotte's 96-95 win at Bankers Life Fieldhouse. Pacers center Ian Mahinmi took the blame for the Pacers' defensive breakdown after the loss.
"I think I gotta make a better read," Mahinmi said. "He's a fast point guard. I was up way too high. I allowed myself to get split. It's a mistake on my part."
The loss spoiled a brilliant performance by Paul George, who led all scorers with 32 points on 13-of-26 shooting. Myles Turner added 15 points and Ellis had 14.
Marvin Williams led the Hornets with 26 points and 13 rebounds, while Walker added 22 points and 10 assists.
Noteworthy
The Pacers hold a 60-38 lead in the all-time series with the Hornets/Bobcats franchise, though they are only 21-26 in games played in Charlotte.
This is only the second season ever that Charlotte won two regular season road games at Indiana. The only other time it happened was during the 1996-97 season.
Indiana is 6-6 on the year when playing the first night of a back-to-back (the Pacers will play in Washington on Saturday, the day after taking on the Hornets).
TV: FOX Sports Indiana - Chris Denari (play-by-play), Quinn Buckner (analyst), Jeremiah Johnson (sideline reporter/host)
Radio: 93.5 FM/AM 1070 The Fan - Mark Boyle (play-by-play), Pat Boylan (studio host)
Tickets
David West returns to Bankers Life Fieldhouse for the first time as a member of the San Antonio Spurs on Monday, March 7. Reserve your seats today: Find Tickets »