Last Updated: Nov. 6 at 12:30 PM
Hickory Night
Friday's game will be the first of 10 times this season that the Pacers will wear their NBA Pride Hickory uniforms, a season-long tribute to Indiana basketball as symbolized by the Academy Award–winning movie, Hoosiers. Learn More About #HickoryPacers »
Also, The Fieldhouse will be getting a major facelift for Friday's game, from new banners and a new intro to special Pacemates uniforms to the actual bus from the movie Hoosiers. More Details »
Matchup
The Pacers (2-3) will look to complete the climb back to .500 with a third straight win on Friday night, when they play host to Dwyane Wade and the Miami Heat (3-2). The Heat will be playing the second half of a back-to-back, as they won in Minnesota on Thursday evening.
Indiana is coming off a hard-earned 100-98 win over the Celtics on Wednesday night. After faltering down the stretch in early-season losses to Toronto and Memphis, the Pacers made enough plays in crunch time to seal a victory against Boston, a crucial step for a team still learning to play together.
No doubt the most encouraging part of Wednesday's win was the return of Paul George's shooting stroke. The two-time All-Star started the season just 4-for-20 from 3-point range, but he knocked down 5-of-11 triples on Wednesday on his way to a season-best 26 points.
The Pacers won despite missing the services of two starters, as both center Ian Mahinmi (sore lower back) and small forward C.J. Miles (sore right ankle) did not dress against the Celtics. In their stead, head coach Frank Vogel started a bigger lineup with both Lavoy Allen and Jordan Hill in the frontcourt, and that duo combined for 23 points and 21 rebounds, 11 on the offensive glass.
The Heat are once again led by perennial All-Star Dwyane Wade, who has looked like a younger version of himself in the early part of the season. The 33-year-old has topped 20 points in each of his first five games and is averaging 22.2 points and 4.2 assists per contest.
Center Hassan Whiteside, who enjoyed a breakout season last year in South Beach, has also excelled in the early going. Whiteside put up 25 points on 12-of-15 shooting and pulled down 15 rebounds on Nov. 1 against Houston. Two days later, he had 23 points on 11-of-12 shooting, 14 boards, and four blocks against Atlanta.
Projected Starters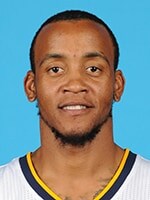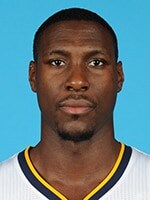 Pacers: PG - George Hill, SG - Monta Ellis, SF - Paul George, PF - Lavoy Allen, C - Ian Mahinmi
Heat: PG - Goran Dragic, SG - Dwyane Wade, SF - Luol Deng, PF - Chris Bosh, C - Hassan Whiteside
Injury Report
Pacers: C.J. Miles - out (sore right ankle)
Heat: Gerald Green - out (illness), Mario Chalmers - questionable (sore right knee)
Last Meeting
April 5, 2015: Paul George scored 13 points in his season debut as the Pacers rolled to a 112-89 win over the Miami Heat at Bankers Life Fieldhouse. Playing for the first time since fracturing his tibia and fibula a little over eight months earlier, George made 5-of-12 shots (3-of-6 from 3-point range) to go along with two rebounds, two assists, and two steals.
Luis Scola led the charge for the Blue & Gold, scoring 17 of his season-high 23 points in the fourth quarter. The Argentinian also collected 12 rebounds to record his ninth double-double of the season.
Heat guard Dwyane Wade led all scorers with 27 points on 11-of-21 shooting. Goran Dragic and James Ennis each finished with 15 points for Miami.
Noteworthy
The Pacers have won seven straight regular season home games against the Heat, who last won a non-playoff game in Indianapolis on Valentine's Day 2012. Indiana is 41-9 all-time against Miami at home.
Paul George passed 500 career 3-point field goals in Wednesday's win over Boston. George has now made 501 treys in his career, five behind Billy Keller for third place on the franchise's all-time list.
As of Thursday morning, Heat guard Dwyane Wade has tallied 18,923 career points, 17 points shy of tying Scottie Pippen for 51st on the NBA's all-time scoring list.
Heat forward Josh McRoberts starred at Carmel High School and spent three seasons with the Pacers from 2008-11.
TV: FOX Sports Indiana - Chris Denari (play-by-play), Quinn Buckner (analyst), Jeremiah Johnson (sideline reporter/host)
ESPN - Announcers TBA
Radio: 93.5 FM/1070 AM The Fan - Mark Boyle (play-by-play), Slick Leonard (analyst), Pat Boylan (sideline reporter/host)
Please Note: Inside Bankers Life Fieldhouse, Pacers radio broadcasts can be heard on 1080 AM instead of 1070.
Tickets
The Pacers and Heat renew their rivalry on Friday night. Good seats still remain. Find Tickets »