Last Updated: April 15 at 2:55 PM
Matchup
It all comes down to this. After an 81-game grind through a slew of injuries, after all the six-game skids and six-game streaks, the Pacers' playoff fate will finally be determined on the final day of the regular season. Indiana (38-43) will reach the playoffs if they can defeat the Grizzlies (54-27) on Wednesday night in Memphis.
Of course, that's easier said than done. The Pacers have reeled off six straight wins, but it remains to be seen how much they'll have left in the tank after Tuesday's demanding double-overtime win over the Washington Wizards. It is never easy to travel for the second night of a back-to-back, especially after such a hard-fought contest, but this Pacers squad has already shown plenty of resilience over the course of a season riddled with adversity.
Should the Pacers falter in Memphis, they could still sneak into the playoffs with a little help. In that scenario, Indiana would need Orlando to win at Brooklyn. Otherwise, the Nets would claim the eighth and final playoff spot in the Eastern Conference, since they own the head-to-head tiebreaker over the Pacers.
The Grizzlies, meanwhile, have plenty to play for themselves. If Memphis wins on Wednesday, they could move up to the fifth seed in the loaded Western Conference. With a loss, they're locked into the sixth seed. Normally, there's not a huge difference between the fifth and sixth seeds, but in this year's West, the fifth seed will actually have homecourt advantage in the first round of the playoffs against fourth-seeded Portland (the Blazers are guaranteed a top-four seed due to winning their division, but whoever winds up in fifth will have a better record than Portland and therefore earn homecourt advantage).
However, Memphis is dealing with injuries to several key players. All-Star center Marc Gasol sprained his ankle in Los Angeles over the weekend and was ineffective when trying to play on it in Monday's loss at Golden State. Star point guard and former Lawrence North star Mike Conley has missed the last three games with a nagging foot injury and is questionable for Wednesday's game. Tony Allen, one of the NBA's best perimeter defenders, is out with a strained hamstring.
Projected Starters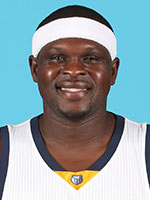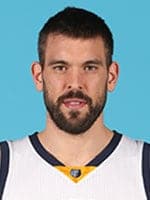 Pacers: PG - George Hill, SG - C.J. Miles, SF - Solomon Hill, PF - David West, C - Roy Hibbert
Grizzlies: PG - Beno Udrih, SG - Courtney Lee, SF - Jeff Green, PF - Zach Randolph, C - Marc Gasol
Injury Report
Pacers: C.J. Watson - out (sore right elbow), Chris Copeland - out (injuries to abdomen and left elbow), Shayne Whittington - not with team (assignment to NBA D-League)
Grizzlies: Tony Allen - out (left hamstring strain), Mike Conley - out (right foot sprain), Marc Gasol - questionable (left ankle sprain)
Hardwood Classics Night
Last Meeting
October 31, 2014: The Grizzlies used a huge run in the third quarter to push past the Pacers at Bankers Life Fieldhouse, 97-89. The Pacers led 61-48 following Roy Hibbert's bank shot with 9:11 remaining in the third quarter, but the Grizzlies dominated the next several minutes, outscoring Indiana 26-2 over a 7:04 spurt to open up a double-digit lead of their own.
Chris Copeland led five Pacers players in double figures, finishing with 16 points and six rebounds. C.J. Miles had 13 points and four rebounds, while point guard Donald Sloan finished with 12 points, five rebounds, and seven assists.
Zach Randolph finished with 22 points and 13 rebounds for the Grizzlies, while Marc Gasol added 20 and six.
Noteworthy
Indiana leads the all-time series with the Grizzlies 24-13, but is just a 4-9 in Memphis.
Memphis is looking to sweep the season series with the Pacers for the first times since the 2010-11 season
Pacers center Roy Hibbert needs 11 blocks to become the fourth player in franchise history to reject 1,000 shots.
The Pacers are 5-12 this season when playing the second night of a back-to-back.
TV: FOX Sports Indiana - Chris Denari (play-by-play), Quinn Buckner (analyst), Jeremiah Johnson (sideline reporter/host)
ESPN - Broadcasters TBA
Radio: 107.5/1070 The Fan - Mark Boyle (play-by-play), Slick Leonard (analyst), Pat Boylan (sideline reporter/host)