Matchup
Pacers head coach Frank Vogel demurred to reporters after the game when asked if Indiana would rest players on Wednesday night, but with a few Pacers — including Paul George and C.J. Miles — nursing minor injuries, it wouldn't be a surprise to see some players taking a seat on the bench during the season finale against the Bucks.
On Tuesday, Indiana used a balanced scoring effort and a dominating second-half performance to grab the seventh seed-clinching win over the Knicks. The Pacers outscored New York 49-36 in the second half.
With just one game remaining before the postseason, where Indiana will square off in a best-of-seven series with the Toronto Raptors, the final outing could be a chance to give some burn to bench players who haven't had seen extended minutes lately.
The Bucks have been in that mode for weeks now, after being mathematically eliminated from the postseason on March 27. But although their record has been poor since being knocked out of contention (3-4), their young star, Giannis Antetokounmpo has flourished.
Antetokounmpo has averaged 17 points and 7.6 rebounds this season, while registering an impressive five triple-doubles after having none in his previous two seasons.
The Greek Freak likely poses the biggest challenge to the Pacers on Wednesday night, but win or lose, the Pacers are locked in to their playoff series against Toronto, regardless of the outcome.
A win in Milwaukee would just be a bonus, and a chance for the Pacers to enter the playoffs on a three game winning streak.
Projected Starters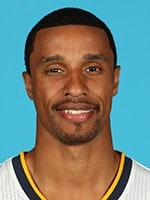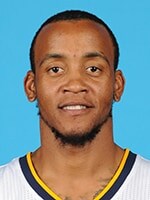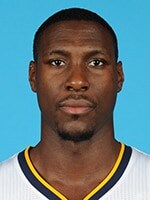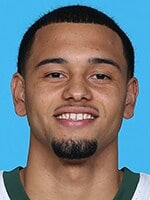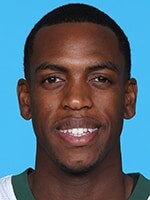 Pacers: PG - George Hill, SG - Monta Ellis, SF - Paul George, PF - Lavoy Allen, C - Ian Mahinmi
Bucks: PG - Tyler Ennis, SG - Khris Middleton, SF - Giannis Antetokounpo, PF - Jabari Parker, C - Miles Plumlee
Injury Report
Pacers: C.J. Miles - out (sore right shoulder)
Bucks: Jerryd Bayless - doubtful (hyperextended right now), Michael Carter-Williams - out (post-surgery, left hip), O.J. Mayo - out (fractured right ankle), Steve Novak - out (post-surgery, left hand)
Last Meeting
March 2, 2016: After losing three straight games, the Pacers topped the Bucks 104-99, avoiding what would have been their only four-game skid of the season.
The Pacers' lead was 100-96 with 29.4 seconds left, despite leading by as much as 19 in the third quarter, but a huge layup from Monta Ellis pushed Indiana's advantage to six.
But the Bucks weren't done, as Jerryd Bayless connected on a three-point play to bring Milwaukee within striking distance.
With a chance to tie the game, Khris Middleton's 3-point attempt sailed wide and Solomon Hill wrapped up the game by grabbing the rebound.
Noteworthy
Indiana's 37-point victory over the Bucks in November was the Pacers' biggest margin of victory over the Bucks in the history of the series
The Pacers secured the seventh seed in the postseason with their win against the Knicks and the Pistons' loss to Miami
C.J. Miles missed Tuesday's game with a sore right shoulder
TV: FOX Sports Indiana - Chris Denari (play-by-play), Quinn Buckner (analyst), Jeremiah Johnson (sideline reporter/host)
Radio: 93.5 FM/AM 1070 The Fan - Mark Boyle (play-by-play), Pat Boylan (studio host)
Tickets
Get VIP access to Pacers playoff tickets by signing up for Pacers Insider: Get Access Now »
Away Game Night Special
Select Pacers Shorts - $25. Game Night Specials can be purchased online the day of each away game from 10:00 AM - Midnight. Order Online »