Matchup
Monday's game against Cleveland was no different. The Pacers clawed their way to lead in the fourth quarter on the road versus LeBron James and Co., but the ball just bounced the wrong way in the final few minutes, including a 3-point shot from Paul George being retroactively wiped off the scoreboard after it was reviewed and confirmed as a shot clock violation.
It's been a well-documented trend for the Pacers this season, coming out on the wrong side of close games. Indiana has lost 12 games this year that were decided by five points or fewer, tying them for the third-most in the league. The other side of that coin, however, is that the Pacers have also won the 11 games that were decided by five points or fewer. The overall point being, the Pacers have had no shortage of close games.
One thing the Pacers haven't had this season, however, is a losing streak that goes beyond three games. Indiana has had five such stretches this season, and each time, has snapped its streak to pull out of the spin.
With their loss to the Cavs, the Pacers now are in the sixth such stretch this season, dropping their last three contests. And on Wednesday, they will once again look to prevent a four-game losing streak, this time against the Milwaukee Bucks (25-35), who have lost two of their last three games.
Indiana has had mixed luck against Milwaukee so far this season. In their first meeting, the Pacers blew out Milwaukee by 37 points. In the second game, a New Year's Eve matchup, Milwaukee came out on top by four points.
The Bucks are a peculiar bunch. A group bursting with young talent, but seemingly still in the process of putting the puzzle pieces together.
There is Giannis Antetokounmpo, the 21-year-old small forward who is anything but small standing at 6-feet, 11-inches. Antetokounmpo has averaged 16 points and 7.6 rebounds in his third NBA season, and has emerged as one of the NBA's best on-ball defenders.
Then there is Jabari Parker, who is basically a rookie after missing most of his first year with a torn ACL. Parker has scored 12.6 points per game, but distributed just 1.6 assists after primarily playing point guard at Duke. Parker has been unable to consistently stretch defenses due to making just 10 percent of his 3-point attempts, but poured in a career-high 36 points during the Bucks' 128-121 win over Houston on Monday night.
For Milwaukee, the 3-point shooting onus usually falls on Khris Middleton, who is one of the league's most consistent spot-up shooters. So far, Middleton has hit on 40 percent of his 3-point looks, racking up 18.2 points per game in the process.
Projected Starters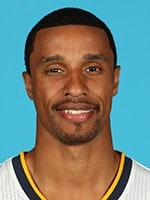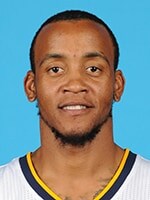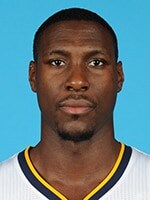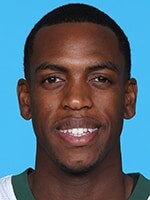 Pacers: PG - George Hill, SG - Monta Ellis, SF - Paul George, PF - Myles Turner, C - Ian Mahinmi
Bucks: PG - O.J. Mayo, SG - Khris Middleton, SF - Giannis Antetokounmpo, PF - Jabari Parker, C - Miles Plumlee
Injury Report
Pacers: C.J. Miles - out (strained left calf)
Bucks: Jarryd Bayless - probable (sprained knee joint capsule), John Henson - out (sore lower back), Steve Novak - out (sprained left knee), Greivis Vasquez - out (post-surgery, right ankle)
Last Meeting
December 31, 2015: In a New Year's Eve matchup, the Pacers were defeated 120-116 by the Bucks at Bankers Life Fieldhouse.
After trailing for much of the game, the Pacers rallied late, winnowing the deficit to just three points with two minutes remaining. However, on the other end, Khris Middleton got a bucket and the foul to extend Milwaukee's lead.
Indiana was once again able to enter striking distance, and had two good looks at tying the game. First it was a George Hill 3-pointer that rattled out. Then, a Monta Ellis corner three that was off the mark. Bucks guard Michael Carter-Williams came down with the rebound and was fouled to stop the clock, where he pushed the Bucks' lead back to four.
Despite a late dunk from Solomon Hill, the Pacers suffered a four-point loss.
"I'm proud of the guys for fighting and staying in it but we've got to play the first three quarters," Pacers head coach Frank Vogel said after the game. "We've got a lot of work to do and hopefully we'll start the new year strong."
Noteworthy
The Bucks average the fifth fewest rebounds in the league, and turn the ball over 15.5 times per game, fewer than just four teams
The Pacers are 11th in the league in rebounding, and force their opponents into the fifth most turnovers in the NBA (16.3)
Pacers reserve Glenn Robinson III's father, Glenn Robinson Jr., played eight seasons for the Bucks
Indiana's late-November win over the Bucks, a 123-86 point rout, marked the largest margin of victory over Milwaukee in the history of the two teams' series (+37)
TV:FOX Sports Indiana - Chris Denari (play-by-play), Quinn Buckner (analyst), Jeremiah Johnson (sideline reporter/host)
Radio: 93.5 FM/AM 1070 The Fan - Mark Boyle (play-by-play), Pat Boylan (studio host)
Tickets
The Pacers don't return to The Fieldhouse until Monday, March 7, when they face off against the San Antonio Spurs Find Tickets »