Last Updated: Dec. 31 at 3:45 PM
Matchup
Less than 24 hours after a last-second loss to the Bulls in Chicago, the Pacers (18-13) return to the hardwood to host another Central Division rival, the Milwaukee Bucks (12-21).
The biggest question facing the Pacers heading into their New Year's Eve game is health-related. Second-leading scorer C.J. Miles has missed two straight games with a sore lower back, but even more importantly, the team is dealing with multiple ailments in the frontcourt.
Key backup big man Jordan Hill missed Wednesday's game in Chicago after undergoing dental work on a wisdom tooth problem that has been bothering him for weeks. Starting center Ian Mahinmi hurt his knee in the third quarter against the Bulls and did not return. That left Lavoy Allen and rookie Myles Turner as the only healthy big men for the rest of the night. Indiana added to its depth on Thursday morning by recalling second-year forward Shayne Whittington from the D-League.
Turner himself is coming off a major injury. Wednesday night was his first game action in over six weeks due to a fractured thumb. Turner played well all things considered against the Bulls, collecting eight points, five rebounds, and three blocks in a little over 21 minutes, but it remains to be seen how his conditioning holds up playing the second night of a back-to-back against Milwaukee.
The Bucks have talent, as evidenced by their win over Golden State on Dec. 13 that snapped the Warriors' 24- game win streak, but they've largely been a disappointment over the first few months of the season. Even after beating the Warriors, Milwaukee has dropped six of its last eight contests.
Expect Indiana to pressure the Bucks defensively. Milwaukee has excellent size at all five positions, but the Pacers have the quickness to negate that size disadvantage. Indiana is one of the best teams in the league at forcing turnovers and each of the Blue & Gold's last three opponents have coughed the ball up 22 times.
Projected Starters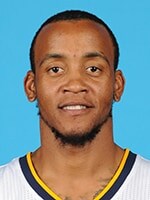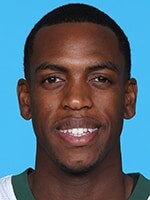 Pacers: PG - George Hill, SG - Monta Ellis, SF - Paul George, PF - C.J. Miles, C - Lavoy Allen
Bucks: PG - Michael Carter-Williams, SG - Khris Middleton, SF - Giannis Antetokounmpo, PF - Jabari Parker, C - Greg Monroe
Injury Report
Pacers: Jordan Hill - out (dental work), C.J. Miles - probable (sore lower back), Ian Mahinmi - out (sore left knee)
Bucks: Damien Inglis - out (sore right ankle), Greivis Vasquez - out (right ankle surgery)
Last Meeting
November 21, 2015: The Pacers obliterated the Bucks, 123-87, at Bankers Life Fieldhouse. Indiana led by as many as 40 points and the 37-point margin of victory was the largest ever in the all-time series between the two franchises.
The Pacers set numerous season highs in the win, including points in a game (123), points in a half (68), field goal percentage (.516), 3-point percentage (.500), 3-pointers made (15), margin of victory (37 points), and tied their season high for assists (28).
C.J. Miles led six Pacers players in double figures, scoring 13 of his season-high 21 points in the third quarter. Paul George finished with 20 points, seven rebounds, and seven assists despite sitting out the entire fourth quarter. Jordan Hill had a season-high 20 points on 9-of-10 shooting and 11 boards. Second-year forward Glenn Robinson III set a career high with 17 points off the bench, going 4-for-4 from 3-point range.
Greg Monroe led Milwaukee with 11 points and 14 rebounds. Jabari Parker and O.J. Mayo were the only other Milwaukee players to reach double figures, both finishing with 10 points.
Noteworthy
The Pacers have won eight of their last nine home games against the Bucks.
Milwaukee leads the all-time series with Indiana 93-83, but the Pacers are 54-35 against the Bucks at home.
Glenn Robinson III's father, Glenn Robinson Jr., played eight seasons for the Bucks, averaging 21.1 points and 6.2 rebounds per game and leading Milwaukee to the 2001 Eastern Conference Finals.
Something's got to give: Both the Pacers and Bucks have yet to win a game played on a Thursday in the early part of the season (Indiana is 0-2, Milwaukee is 0-1).
TV: FOX Sports Indiana - Chris Denari (play-by-play), Quinn Buckner (analyst), Jeremiah Johnson (sideline reporter/host)
Radio: 93.5 FM/AM 1070 The Fan - Mark Boyle (play-by-play), Slick Leonard (analyst) Pat Boylan (sideline reporter/host)
Please Note: Inside Bankers Life Fieldhouse, Pacers radio broadcasts can be heard on 1080 AM instead of 1070.
Tickets
The Pacers close out 2015 with a New Year's Eve matchup with the Bucks. Good seats still remain for that game and thanks to FOX Sports Indiana, any tickets purchased online (for this or any future games) before the clock strikes midnight on Dec. 31 will include zero fees. Find Tickets »
Home Court Gift Shop Game Night Special
Lounge Pants - $15 Game Night Specials can be purchased in the Home Court Gift Shop or any of our souvenir stands located on all levels of Bankers Life Fieldhouse. The special is also available online at PacersGear.com until midnight.