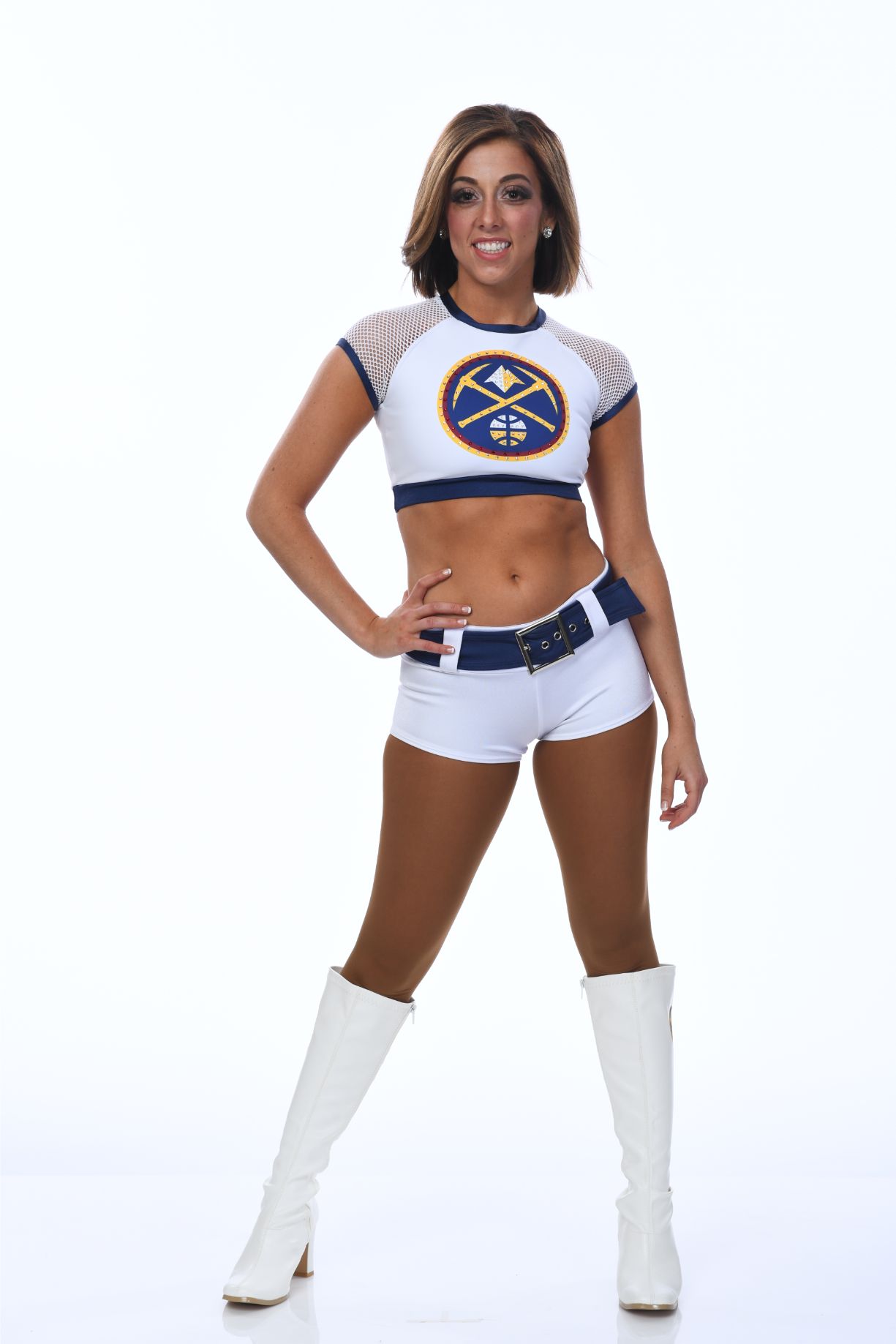 Meet Julia
Julia will be in her third season with the Denver Nuggets Dancers (DND) during the 2019-20 season. Julia grew up in Grand Junction, Colorado, and attended Colorado Mesa University, where she received her bachelor's degree in psychology.
Julia has been dancing for 23 years. As she says, "I wanted to pursue dance because nothing brings me more joy and nothing can create stronger friendships than being on a team together." When she isn't dancing, Julia works in human resources for a public education system.
Some of Julia's favorite hobbies include playing with her puppy, trying new foods and going to Disneyland. Her favorite movie is My Best Friend's Wedding because "It's a classic Rom-Com that always makes me laugh." Julia's favorite inspirational quote is "it's okay to be a glow stick; sometimes we need to break before we can shine." Julia's guilty pleasure is watching Disney movies while eating sweets in bed!
We are excited to have Julia continue with DND for another season!