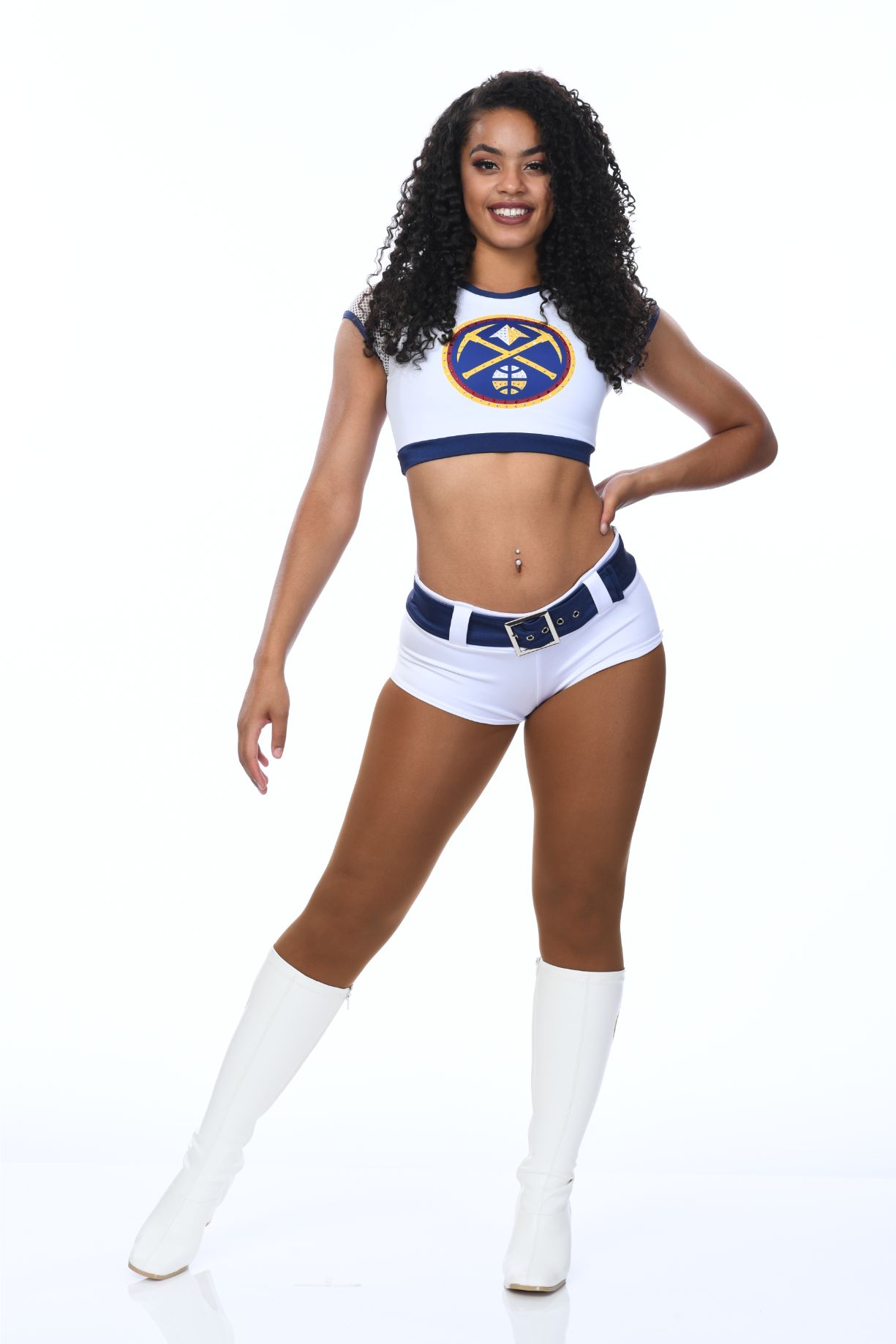 Meet Hannah
Hannah is on her fourth season with the Denver Nuggets Dancers (DND). A Northglenn, Colorado native, Hannah attends the University of Colorado at Denver, where she is a finance major.
Hannah reveals that she has loved to dancer her entire life. She began to study dance at age 12 and has focused on it ever since. "I grew up watching a lot of music videos and live performances of the greats such as Beyoncé and Ciara," Hannah says. "I entertained myself around the house dancing in the kitchen and in front of the tv. I decided to pursue dance to make my passion of entertainment a career."
When she isn't dancing, Hannah loves to read, watch movies, listen to music and workout. Her favorite movie is Chicago because it "has it all, drama, theatrics and strong female leads." Hannah's favorite inspirational quote is "fear kills dreams" because as she says, it "reminds me on a daily basis, to think bigger, dream bigger, and never put limitations on myself. That quote forces me to live my life as if I could never fail."
Hannah's guilty pleasure is cereal, and Cinnamon Toast Crunch is her favorite. We are so happy to have Hannah join us for another season as a member of DND!