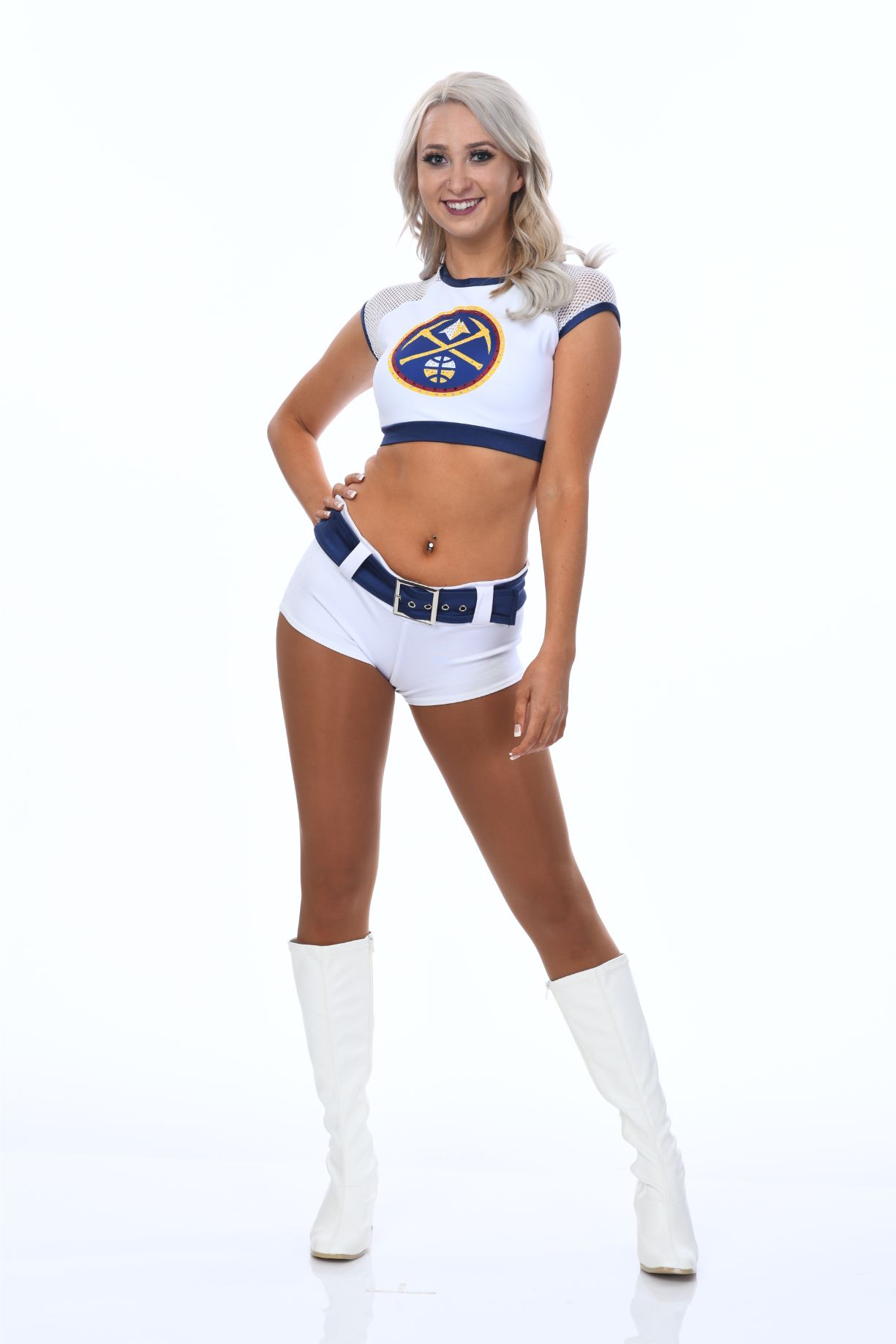 Meet Gigi
Gigi is in her third season as a member of the Denver Nuggets Dancers (DND). A Parker, Colorado native, Gigi majored in dance with a minor in Psychology at the University of Colorado, Boulder.
Gigi has been dancing since she was two years old. Gigi simply can't get away from dance! When she isn't dancing for DND, she continues to perfect her craft as a dance major and dance trainer. Gigi was inspired to pursue her passion for dance because she believes "dance is such an important art form that allows for acceptance, uniqueness, and a non-verbal outlet of self-expression," she says. "As I continue studying dance at a more advanced level, I am discovering how dance can be a healing tool, as it was for me."
Some of Gigi's hobbies include hammocking, hiking, rock climbing and yoga. She loves to spend time at Red Rocks. Gigi's favorite movie is Elf, and her favorite inspirational quote is "keep your dreams big, and your worries small." Gigi's guilty pleasure is Chick-Fil-a, except on Sundays. On Sundays, that guilty pleasure turns to Sonic.
We are excited to have Gigi on DND for another season!